WEMAX Go Advanced vs Philips Screeneo U4, which projector is a better option?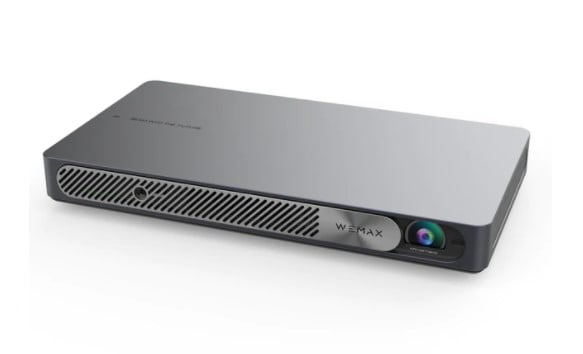 The Wemax Go Advanced is designed to be the ultimate business companion. It uses a Amlogic T972-H 4-core, 1.96GHz processor, 2GB of RAM and a 16GB eMMC storage drive (9.5GB free at initial setup). It's rated at 600 ANSI lumens and has a 500:1 contrast ratio, supports HDR 10, has Bluetooth 5.0 connectivity, and 802.11ac Wi-Fi connectivity. It's compatible with Miracast, Airplay, DLNA, and Huawei Cast+
This projector offers 600 ANSI lumens of brightness, 100% of the Rec.709 color gamut, a smart operating system (OS), and 25,000+ hours of laser-light source life. This versatile portable projector comes with a built-in battery, smart connectivity & auto-screen calibration capabilities. At less than 1-inch thick and less than 2 pounds in weight, this is one of the most compact projectors I've seen with ALPD laser technology. The projector is recommended for screen sizes from 40″ up to 120″. For more details you may refer to our WEMAX Go Advanced review.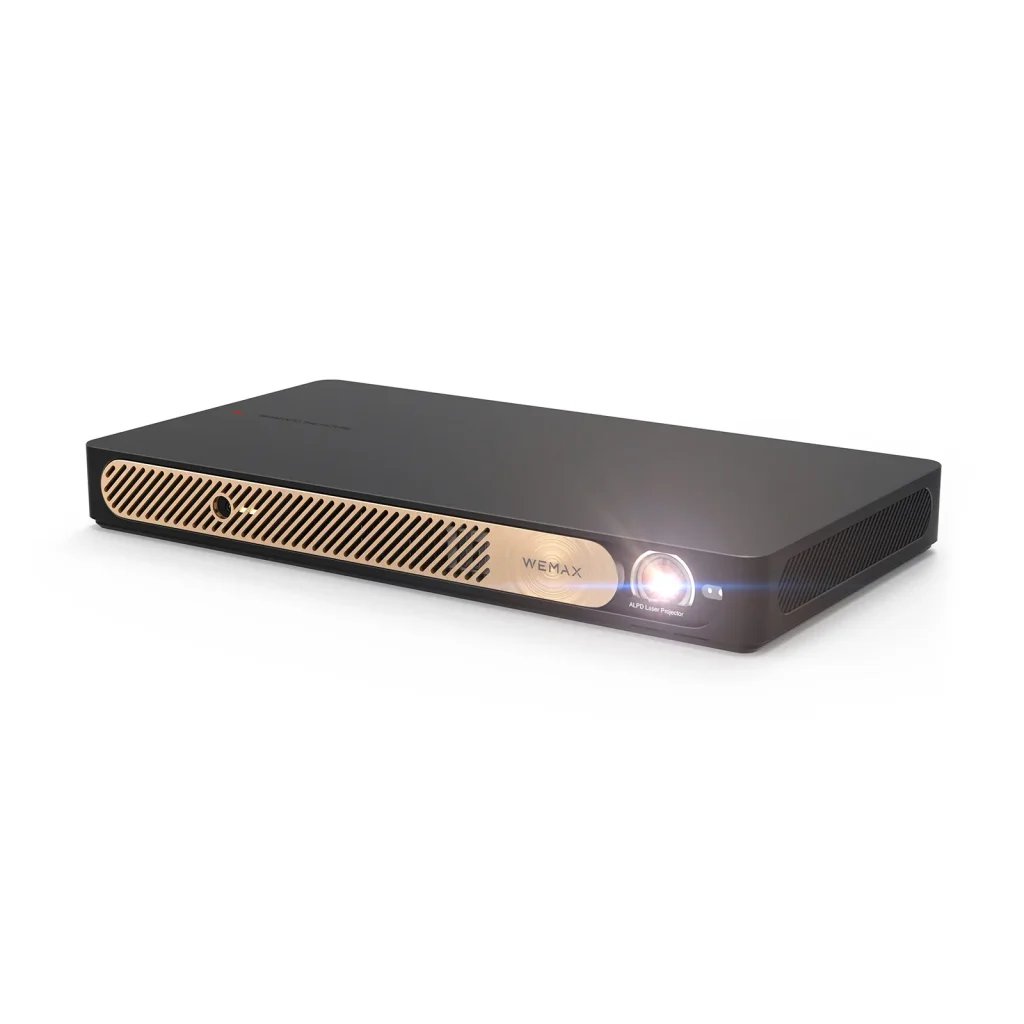 The Philips Screeneo U4 projector has a 0.23-inch DMD chip from Texas Instruments (DLP230NP) with native Full HD resolution of 1920 x 1080 pixels. This chip uses wobulation at 240 Hz to produce a full HD image with 2.1 million pixels at 240 Hz generate 60 Hz. Its long lamp lifetime advertised at 30,000 hours.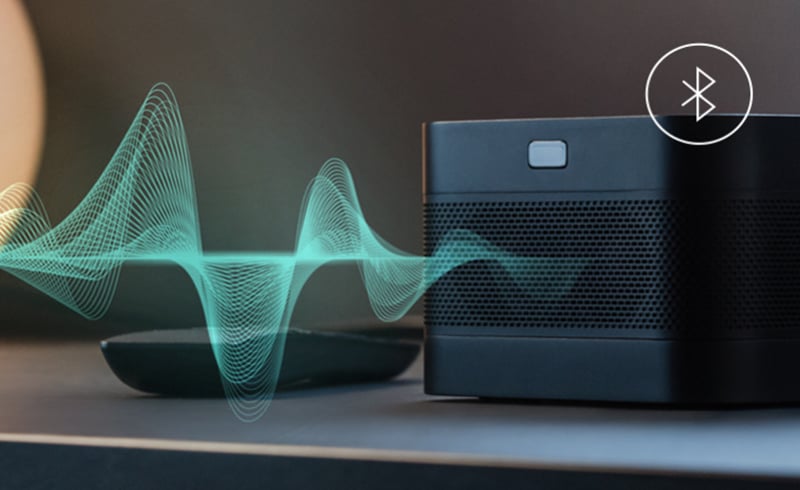 With two 15W speakers connected to a passive radiator to improve bass presence, Philips Screeneo U4 projector offers room filling audio experience. On the other hand, it stands out from the competition by integrating two Bluetooth chips that make it possible to connect two wireless headphones at the same time and control the volume independently. Moreover, it features a keystone correction system and autofocus via a ToF (time-of-flight) sensor. Our Philips Screeneo U4 review gives more information that you may want to know. And for 1080P projector, we have many other amazing options as well, more importantly, they are more cost-effective, like the Emotn H1, a smart projector uses LED light to achieve a brightness of 250ANSI lumens and FHD1080P resolution.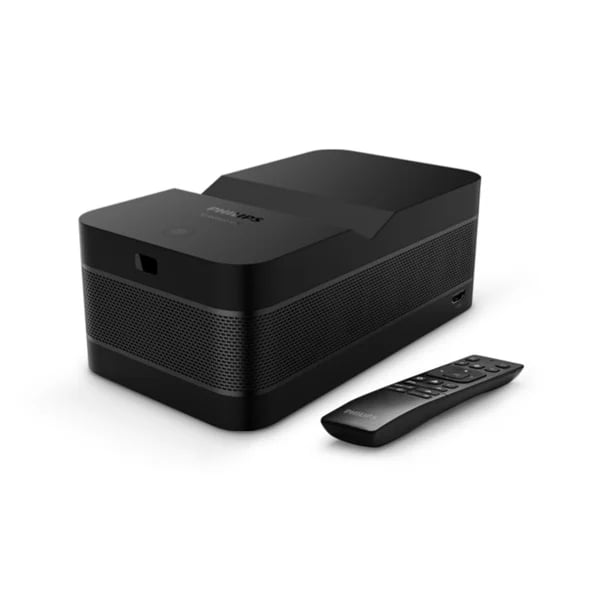 Read more:
ViewSonic X11-4K vs LG CineBeam HU915QE
Formovie THEATER Laser UST Projector Review