Flashlight Video Projector App for Android is very popular recently. It is said that you can easily make your phone into a simple projector by means of the app. Is it true?
Before downloading it, let us have a look at its claimed three features.
Features of the Flashlight Video Projector App
Feature 1: Project Gallery Image
You can project images on the stereopticon of the device by means of adding image files and then displaying them using the flashlight on your phone.
Feature 2: Project Gallery Video
This feature is most useful, meaning you can get a bigger image display when watching videos.
Feature 3: Project Screen
You can project the whole screen of your phone by means of the feature and enjoy a bigger display.
How to Use the Flashlight Video Projector App?
Some app websites claim that you can follow the steps to use the app.
Add files that you want to project.
Then start to project using the flashlight on your phone.
Allowing the flashlight to merge with camera features and project media easily.
It is worth noting that this function has a large battery consumption and the temperature may get high. You need to pay close attention to it if you using it for a long time.
Is It Really Working?
After reading their description above, Flashlight Video Projector looks like an excellent mobile app. With it, you can easily make your smartphone versatile. However, while it seems useful, the app is too unreliable. Most of the time, its functions do not work, which is not something worth picking up.
There are also some similar Apps that have the same problem, including HoloFlash, Lumina FlashPro, HD Video Projector Simulator, RayApp Projector, etc.
Though the Apps seem useful, they have many shortcomings, including large power consumption, too many ads, overheating, frequent breakdown, incompatible with every phone model, and so on. Most phone users even can't use it successfully.
To conclude, these apps can't replace the function of video projectors and works like a projector.
How to Use Your Phone as a Projector?
Screen Mirroring
If you need to use a phone to project a big image regularly, a real video projector that supports screen mirroring is necessary.
You can refer to our previous post How to Connect Vilinice Projector to iPhone and follow the three connection methods to connect your projector to your phone.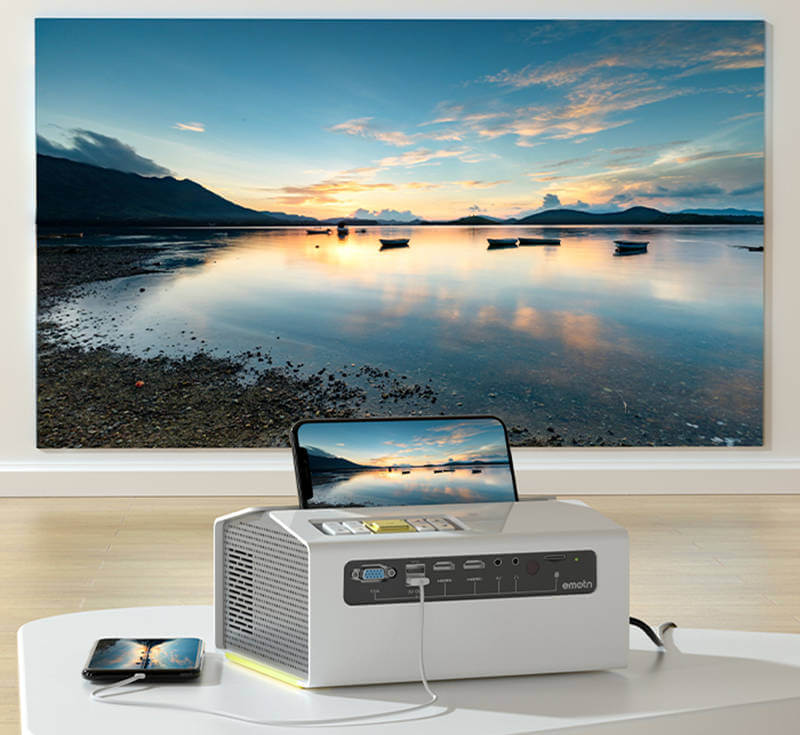 There are many budget entry-level projectors that are popular and cost-effective, for example, Emotn C1, a multimedia projector that costs only $129.
The projector features 720P resolution and supports wired and wireless screen mirroring for both iPhone and Android phones. You can mirror the screen of your phone onto the screen of the projector wirelessly, whose overall experience is smooth and pleasant. The projection image is also much clearer and bigger.
Phone with Built-in Projector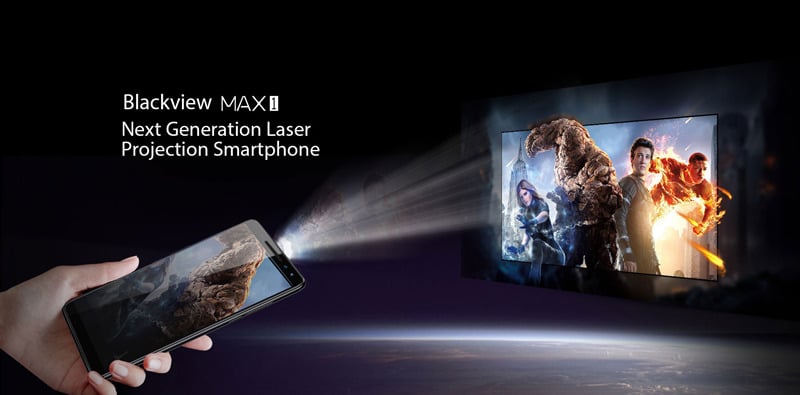 Sounds strange? It is true. There are many smartphones on the market that support the features of a projector, for example, the Blackview Max 1projector phone, Samsung beam 2, etc.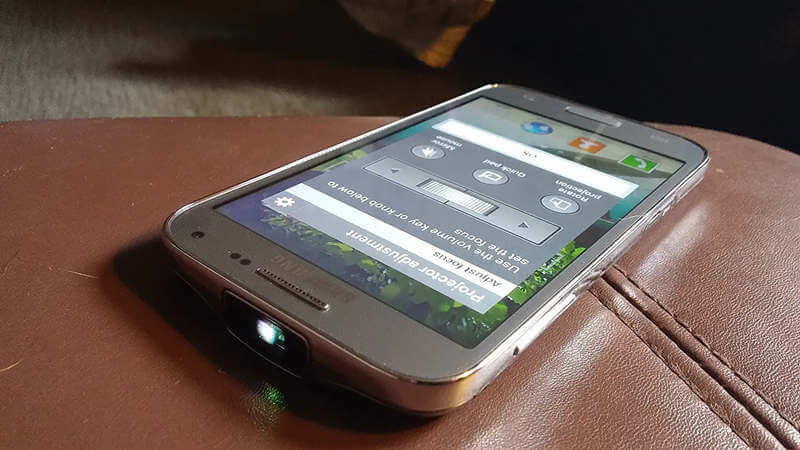 These phones have a built-in projector and you can use your phone as a projector.
Related Posts
Projector Price|How Much Does a Projector Cost?
Top 10 Best Projector Brands in The World Market for 2022
ANSI to Lumens Calculator and 6 Common Projector Brightness Units
3LCD vs LCOS vs DLP Projector: Pros and Cons Introduction
Best Projector for Outdoor Movies 2022