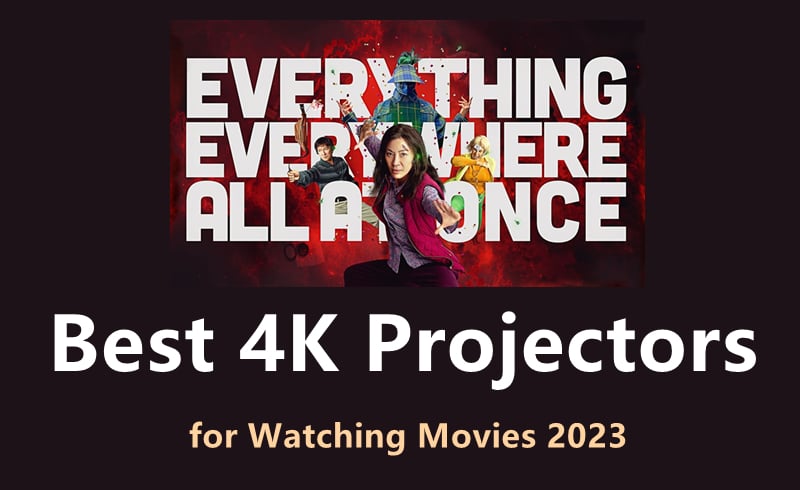 Oscars 2023 winners were unveiled recently. It's time to check the list and enjoy excellent movies. In this guide, we will list the best 4K projectors to watch movies.
Best 4K Projectors for Watching Movies
Epson LS500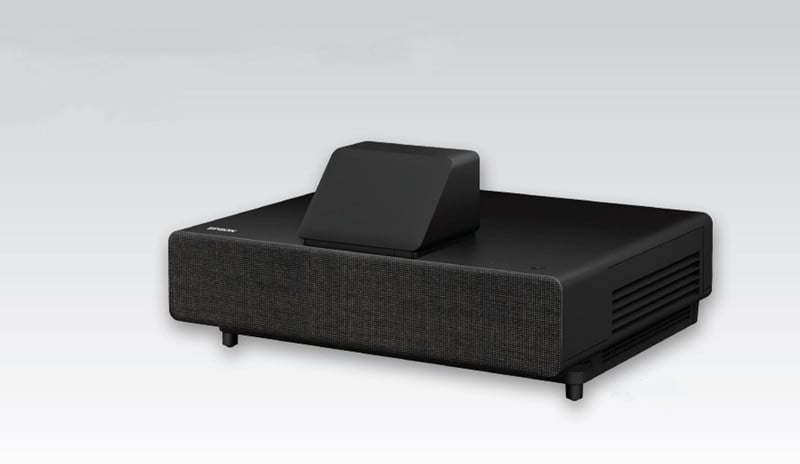 Price: $3,999
Display Tech: 3LCD
Display Resolution: 4K
Brightness: 4000 lumens
Image Size: 70-130 In
HDR: HLG and HDR10
3D: Yes
Epson LS500 is a good option for watching movies at home. It adopts laser as a light source and produces 4,000 lumens, which is bright enough for all-day viewing in virtually any lighting environment.
It has 4K resolution and delivers sharp images with rich details, suitable for enjoying movies. The projector is compatible with 10-bit HDR and HLG, greatly enhancing the image effect. Epson LS500 features real-time 12-bit analog-to-digital video processing to ensure smooth tonal transitions.
More importantly, it adopts a 3LCD display and has no trouble with the rainbow effect. The content resource is also critical for a home theater projector. Epson LS500 projector is powered by Android TV operating system that comes with many common mainstream streaming apps.
Pros
Ultra-short Throw
3LCD system
High Brightness
HDR Support
3D Support
Cons
Not Impressive Speakers
Relatively Expensive
No Eye Protection Mode
Dangbei Mars Pro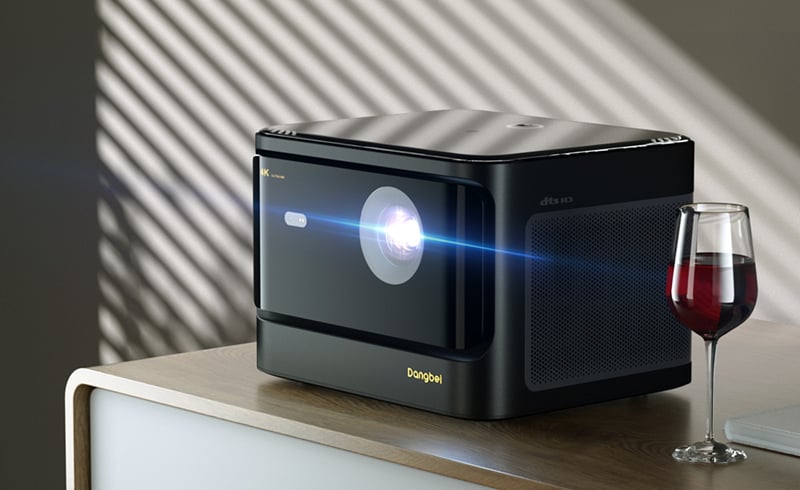 Price: $1799
Display Tech: DLP
Display Resolution: 4K UHD
Brightness: 3200 ANSI Lumens
Image Size: 40-200 In
HDR: HDR 10, HLG
3D: Yes
Dangbei Mars Pro is delicately built, which features a 2.5D glass IML suspension panel and aircraft-grade aluminum frame. The overall style is futuristic and deluxe.
Regarding image quality, Dangbei Mars Pro has 4K resolution and 3,200 ANSI lumens, whose image is crystal clear and bright for daytime use.
It is powered by Dangbei OS (Customized Android system), enabling users to change wallpaper, check whether, and download apps from the app store. As the projector has 4G+128G memory, you can store offline movies and play them in an offline environment.
Pros
High Brightness
Giant Image
HDR
Versatile Ports
3D
Eye Projection Mode
Auto Focus & Keystone
Customized OS
Cons
Slightly Heavy for a Tripod
BenQ TK850i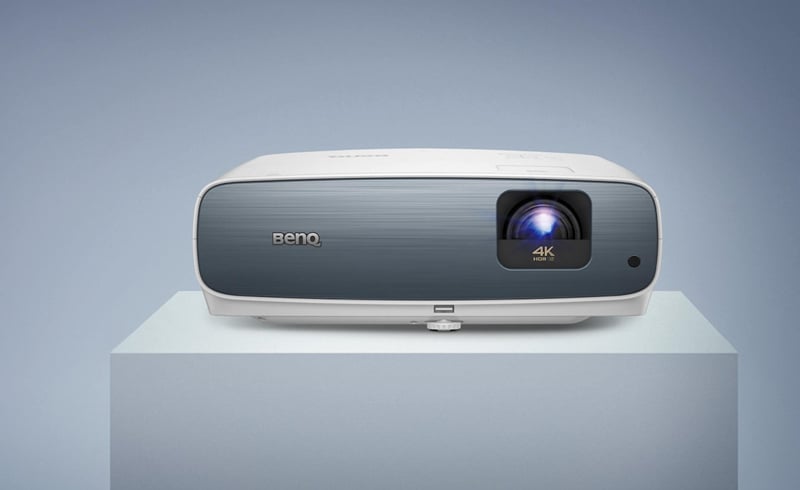 Price: $1799
Display Tech: DLP
Display Resolution: 4K UHD
Brightness: 3,000 ANSI lumens
Image Size: 70-150 In
3D: Yes
BenQ TK850i is another 4K projector that is suitable for watching movies. The projector has 3,000 ANSI lumens and has a good viewing effect even in well-lit rooms. The projector has a contrast ratio of 30,000:1, providing lifelike images with rich dark details.
Regarding the system, the projector has a built-in Android TV system which makes it easy and convenient to access streaming apps. That's to say, you can watch movies via various streaming apps by means of the Android TV system.
Pros
High Brightness
Android TV
Wi-Fi & Bluetooth
Sharp Image
Cons
Long Input Lag
Short Lamp Life
Samsung Premiere LSP7T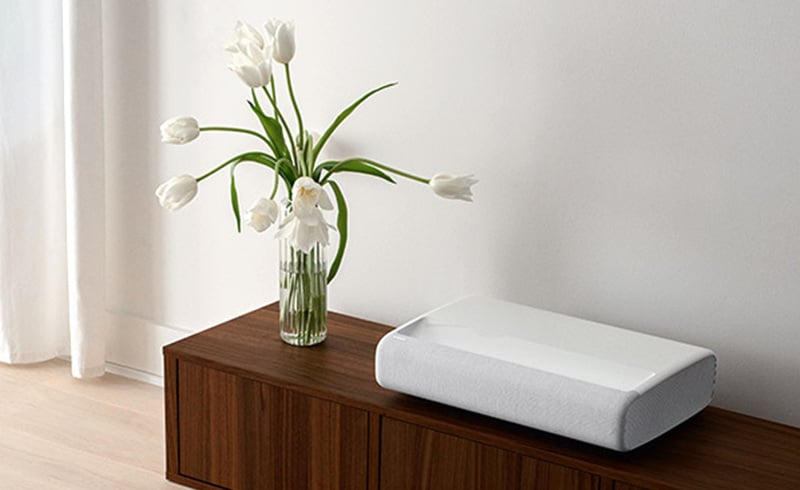 Price: $3,499
Display Tech: DLP
Display Resolution: 4K UHD
Brightness: Samsung Premiere
Image Size: 120 In
3D: Yes
Samsung Premiere LSP7T is a UST projector that features 4K resolution, a laser light source, and an ultra-short throw. You can just place the projector on your TV cabinet near the wall. Compared with common long-throw projectors, the projector saves more space and blends with the home decoration.
For image performance, it has 4K resolution and 2,200 ANSI lumens, which is suitable for watching movies in dim environments.
It has a smart TV system and enables users to access Netflix, YouTube, Amazon Prime Video, Disney+, and more. The built-in voice assistant makes it easy to control and operate.
Pros
Ultra Short Throw
Smart TV System
Laser Light Source
Eye Protection System
Cons
Lower Brightness
Sluggish Software
LG HU85LA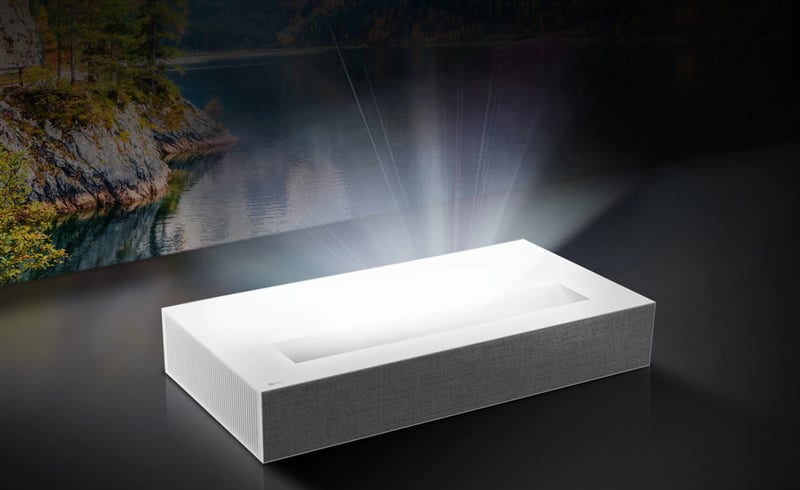 Price: $4,999.99
Display Tech: DLP
Display Resolution: 4K UHD
Brightness: 2,700 ANSI Lumens
Image Size: 90-120 In
HDR: HDR10
3D: No
LG HU85LA is also a UST laser projector that is suitable for watching movies. The UST laser projector enables you to have a giant image from a short throw distance.
As for brightness, it has 2,700 ANSI Lumens and produces decent images during the daytime.
It is powered by Web OS smart TV system, and users can access Disney+, Netflix, YouTube, Amazon, LG Channels, Spotify Music, and more content providers conveniently.
Pros
Built-in TV Tuner
Short-Throw
Closed Captioning
Geometric Correction
HDR
Cons
Relatively Expensive
Poor Audio
Top Considerations for Projectors
Before buying a projector for watching movies, you need to check the following factors.
Image Size
Some UST projectors have a limited or fixed image size, while other short-throw projectors can project a bigger image.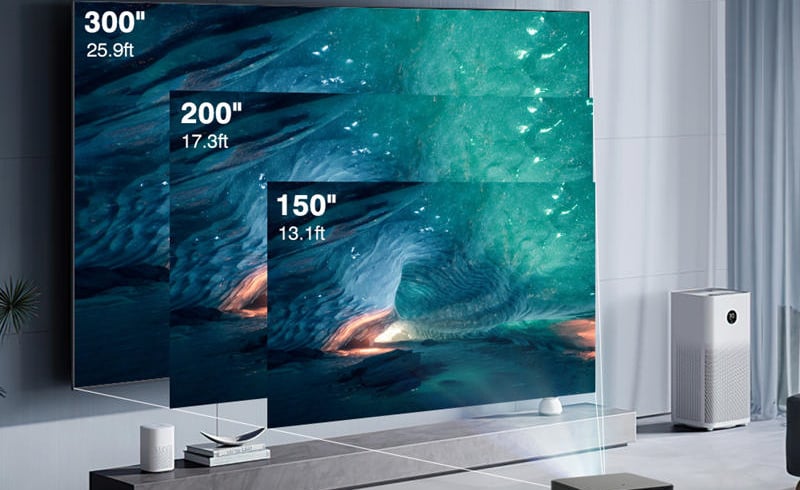 Image Resolution
If you want to enjoy sharp images, the image resolution can never be neglected. Generally, a home theater projector for watching movies should have 1080P or 4K resolution.
Content
If you want to enjoy movies directly via the projector, then the projector should have a smart system or built-in streaming app so that you can find and play the content resource directly. Otherwise, you need to connect the projector to external streaming devices to access movies or other content.
Audio
Audio effect is equally important as image performance. To get a better audio effect, you need to check whether the projector has powerful speakers. Besides, Dolby Audio is also an important audio format as most streaming apps have Dolby audio.
3D
More and more projectors support a 3D format. If the projector supports 3D, then you can enjoy 3D movies conveniently just by wearing an active glass.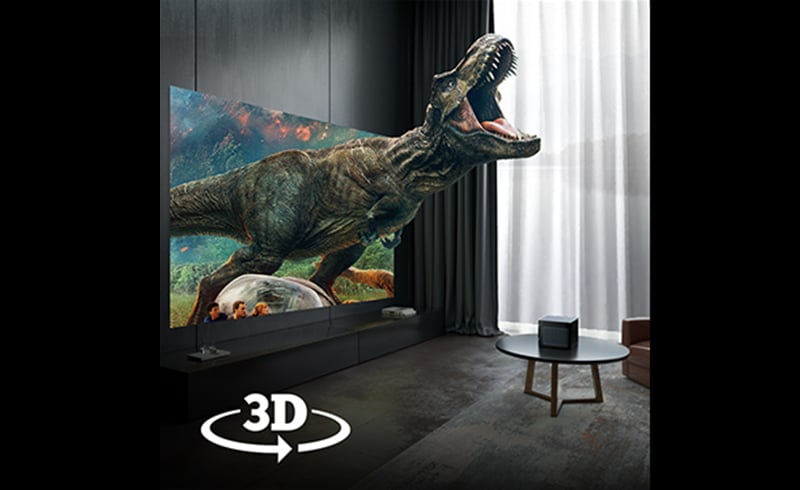 You may be interested in Active 3D vs Passive 3D.
Conclusion
To conclude, a projector for watching movies should have high brightness, high resolution, HDR support, big image size, and convenient content access. Among the five projectors listed in the article, Dangbei Mars Pro and BenQ TK850i have a common throw but big image size and low cost. The other three projectors are UST projectors but they are relatively expensive and have relatively smaller image sizes.
Related Posts
Best Budget Projector for a Home Theater 2023