With the release of the latest next-gen gaming systems, it might be time to upgrade your display. Projectors have come a long way and now offer bright displays and high-resolution imagery. They also provide many other features that make gaming on a projector fun and exciting.
Our picks for the top 6 best gaming projectors 2023
1. Optoma UHD38 – Best Overall Gaming Projector
Specs
| | |
| --- | --- |
| Resolution | 3840X2160P |
| HDR | Yes |
| Contrast Ratio | 1,000,000:1 |
| Brightness | 4,000 lumens |
| Price: | $1,399 |
Our pick for the best overall gaming projector has to be the UHD38 by Optoma. This affordable gaming projector offers impressive features and produces one of the best gaming experiences available from a projector.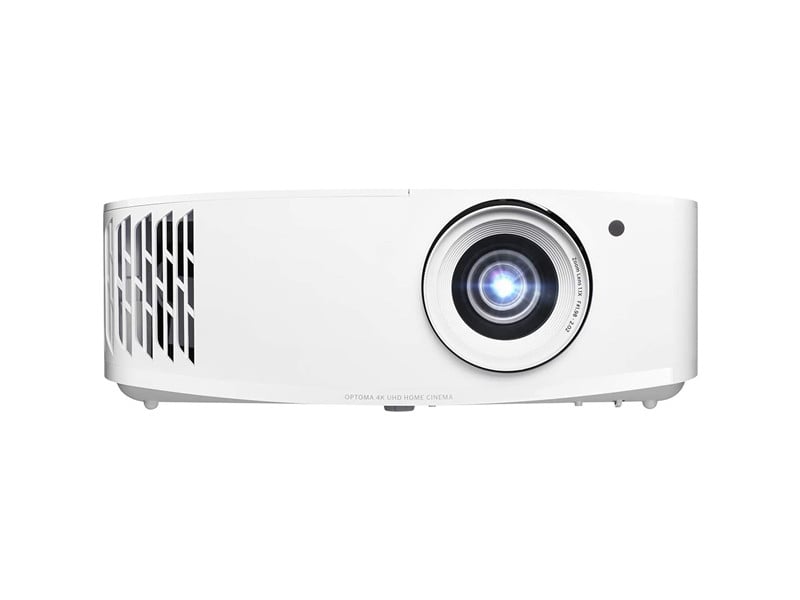 Featuring 8.3 million on-screen pixels, the Optoma UHD38 produces a bright and beautiful true 4K Ultra HD image. The projector produces 4000-lumens of brightness which creates clear and bright images.
The UHD38 has plenty of gaming-specific features as well, including reduced input lag down to 4.2ms. Enjoy 240hz frame rates at 1080p or resolutions up to 4K UHD. Whether you want the best possible input lag or incredibly detailed images, this projector is your best bet on the market.
Pros
HDR10 & HLG compatible projector provides vivid 4K content.
Features blur-free visuals and up to 240Hz refresh rate.
Exceptional lamp life that lasts up to 15,000 hours.
Cons
Standard throw projection requires 13 feet of room for an optimal image.
Specs
| | |
| --- | --- |
| Resolution | 4K UHD ( 3840 x 2160 ) |
| HDR | HDR10 |
| Brightness | 3,200 lumens |
| Price: | $1,799 |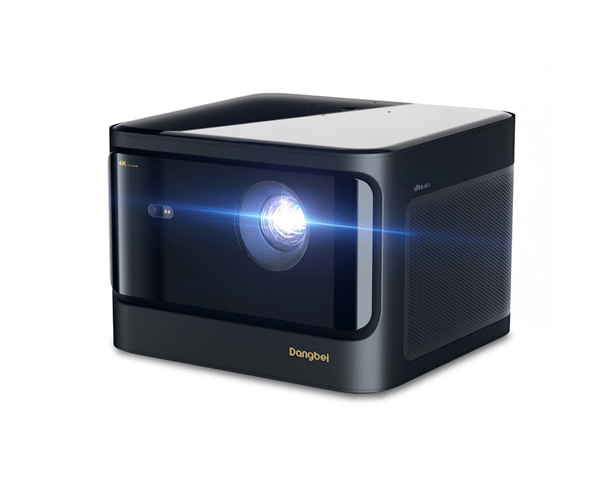 It is able to deliver true-to-life color with support for 4K Ultra HD, HDR 10, and HLG. What's more, Dolby Digital Plus and DTS Studio Sound technology are well applied to Dangebi Mars Pro, you can connect via Bluetooth to use as a standalone speaker. Dangbei Mars Pro is featured with smart automatic adaption including Auto focus, Auto Keystone Correction (40 Degrees Horizontal & Vertical), intelligent obstacle avoidance, and intelligent screen alignment. The lightning-fast 20ms response time will help you maintain strong competitiveness in fast-paced mobile phone and PC console games. Win more games and have more control. Enter the game without delay. Optimize your settings to help you win. More ways to enjoy a happy time.
Pros
Dolby Digital Plus and DTS Studio Sound
ALPD Laser light source with 3200 ANSI Lumens
Powerful smart features
Cons
3. BenQ TH585 – Best Budget-Friendly Gaming Projector
Specs
| | |
| --- | --- |
| Resolution | 1080P |
| HDR | Yes |
| Contrast Ratio | 10,000:1 |
| Brightness | 3,500 lumens |
| Price: | $599 |
If you are looking for a gaming projector on a budget, the BenQ 585 is a fantastic option. This 1080P projector has plenty of features that will improve your gaming experience.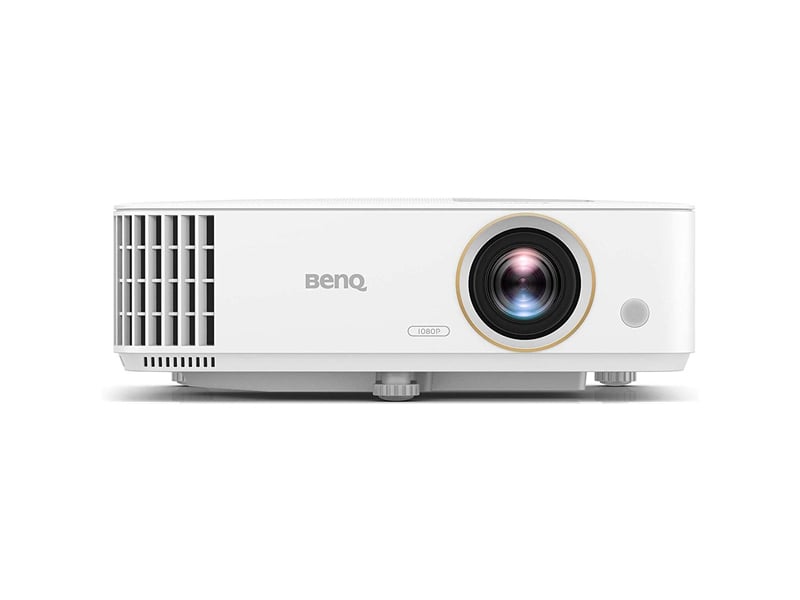 Featuring a 3500-lumen brightness, the BenQ 585 can produce 1080p Full HD image quality in well-lit rooms. Since this is a short-throw projector, the lamp only needs 3 meters of distance to project a 100" screen.
Other key features include built-in speakers, ample HDMI, and audio connections, and an enhanced game mode ideal for next-gen gaming systems. If you want to experience projector gaming, this is the ideal choice for gamers on a budget.
Pros
Budget-friendly projector ideal for any gaming system
The short-throw 3500-lumen lamp can be used in well-lit rooms.
Excellent 3-year warranty.
Cons
No 4K resolution option for high-fidelity gaming
16ms input lag might be too high for professional gamers.
4. XGIMI Horizon Pro 4K- Best 4K Projector for Gaming
Specs
| | |
| --- | --- |
| Resolution | 4K Standard (support up to 4096X2160) |
| HDR | HDR10 |
| Contrast Ratio | XGIMI doesn't publish contrast ratio numbers |
| Brightness | 2,200 lumens |
| Price: | $1,699 |
4K is the pinnacle of gaming resolution, and if you want to take advantage of your new gaming system, you'll need a projector that can perform at these high resolutions. The XGIMI Horizon Pro 4K can provide gaming at up to 3840X2160 4K resolution.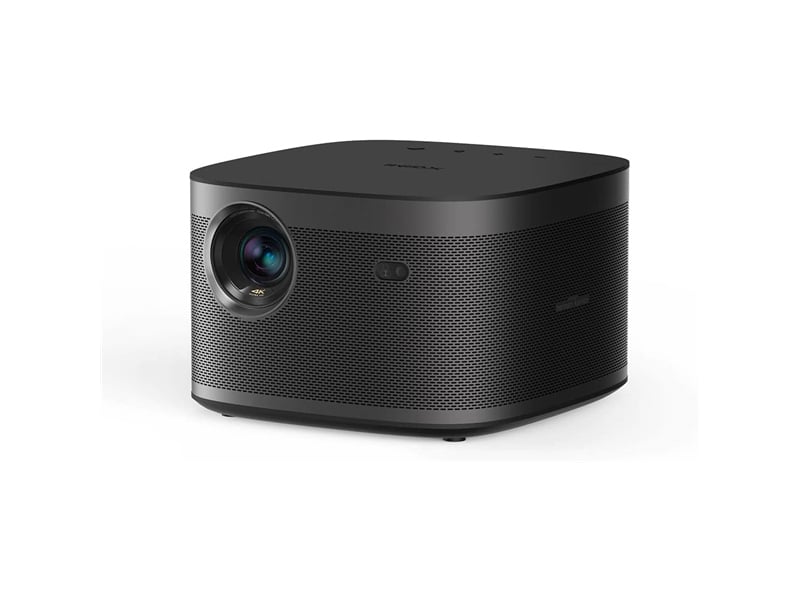 For gaming, the Horizon Pro 4K ( 3840 x 2160 ) offers low latency and reduced image blur. Android TV 10.0 is also built-in and allows you to instantly stream any Chromecast-compatible device. This gives users streaming access to thousands of games and apps.
Other features include autofocus, intelligent screen alignment, and obstacle avoidance. This makes the projector easy to set up and start gaming.
Pros
Compatible with 3D content.
HDR10 delivers outstanding image color, clarity, and smoothness.
Harman/Kardon speakers provide ample sound for gaming or movies.
Cons
The 2200-lumen lamp is not as bright as some competitors.
Gaming in 4K increases latency to 35ms.
5. Epson EpiqVision Mini EF11- Best Compact Gaming Projector
Specs
| | |
| --- | --- |
| Resolution | 1080P (1920X1080) |
| HDR | HDR Compatible |
| Contrast Ratio | 200,000:1 |
| Brightness | 1,000 lumens |
| Price: | $799 |
For gamers that have a smaller room, the Epson EpiqVision is small and compact but still delivers amazing gaming fun. While small, the EpiqVision can display images up to 150".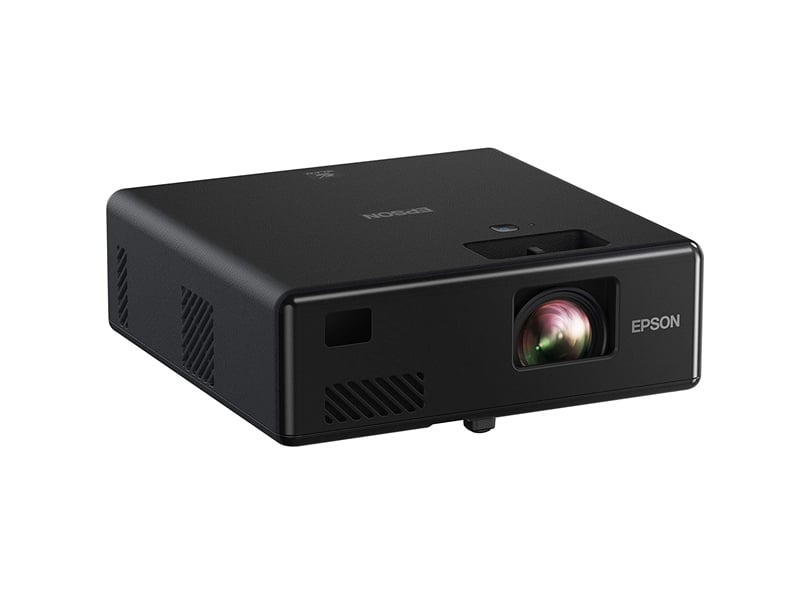 This 1080p projector offers excellent imaging and features for gaming. While you may not be able to take advantage of 4K gaming, the EpiqVision will still give a good gaming experience. The projector is also compact enough to transport and enjoy gaming outdoors or at a friend's home.
Other key features include dual-speaker audio, auto picture skew correction, and a 3LCD technology display.
Pros
1080P picture quality up to 150".
The compact design is great for small rooms.
Cons
No 4K gaming option.
1000-lumen lamp is ideal for darker homes.
6. Optoma HD39HDR – Fastest Gaming Projector
Specs
| | |
| --- | --- |
| Resolution | 1080P with 4K input |
| HDR | HDR10 |
| Contrast Ratio | 50,000:1 |
| Brightness | 4,000 lumens |
| Price: | $799 |
If you are a serious gamer, you'll want a display with a high refresh rate and low response time. The Optoma HD39HDR is our pick that has both.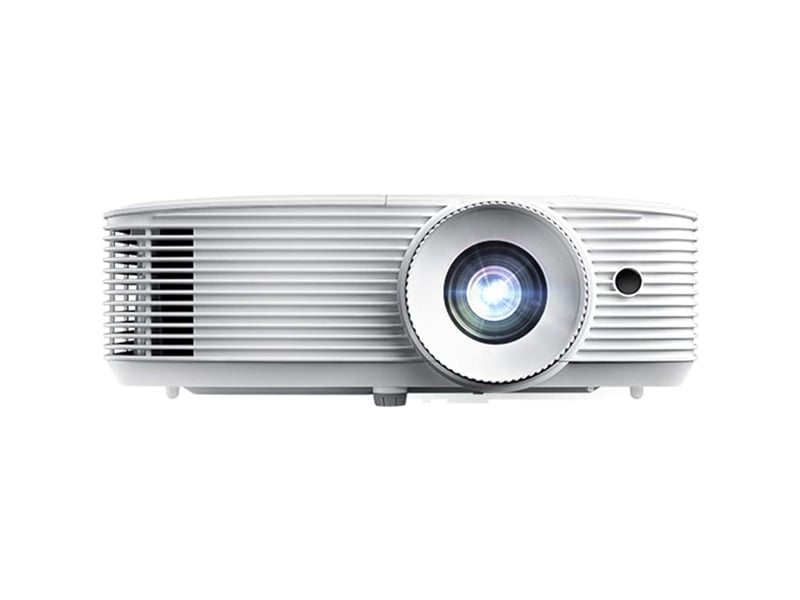 Featuring 4K HDR10 technology, the HD30HDR can run at a 120Hz refresh rate. At this resolution, it allows for a blazingly fast 8.4 ms response time. This means you can play your next-gen console at its highest resolution and not worry about input lag killing you in-game.
The projector has 50,000 hours of use from the bright 4000-lumen lamp and can be used indoors or outdoors.
Pros
The projector is compatible with 3D content.
Plenty of connections available for multiple consoles.
Cons
The integrated 10W speaker needs improvement.
Summary
When choosing a gaming projector, you'll want the best resolution, low input lag, and fast refresh times. Luckily there are many modern projectors that meet these needs. Of course, budget is important as well and there are many budget-friendly gaming projectors available. Dangbei Mars Pro, with the price of $1,799, you can get a laser 4K projector with MEMC and low input lag should be the best choice for gamers.
Projector must have a higher input lag than TV?
Some people say that the projector has a high delay because the imaging path is not as direct as that of a TV. In fact, the principle is almost the same. They use the light source and the control panel for imaging. The projector has an extra step at the end. The image on the panel is enlarged by the lens component and projected onto the screen. The speed of light is very fast, and the time this step takes can be ignored.
What is a gaming projector?
Gaming projectors, as the name suggests, are projectors suitable for gaming. In order to enjoy the thrill of playing games on the big screen, we often connect the projector to Switch/3ds/PS4. Nothing can up your gaming experience quite like moving to the big screen.
A Few Factors You Need to Consider When Choosing the Best Gaming Projector
Motion Compensation
Motion compensation is the technology of motion frame insertion, which makes the moving picture clearer and smoother, removes the afterimage of the previous frame image, improves the clarity of the dynamic picture, and reduces the phenomenon of image smearing to a level that is difficult for the human eye to perceive.
Refresh rate
The concept of projector refresh rate is the number of times the image is refreshed per second. The projector's refresh rate is measured in Hz, and the higher the value, the smoother the viewing of moving pictures.
Input Lag
The delay of the projector refers to the transmission of audio and video to different devices, and the transmission of different lines causes a very small asynchronous delay between the pictures or sounds. The unit of delay is usually in ms, the smaller the better.
Resolution
The higher the resolution of the projector, the better. Imagine playing a game and projecting a blurry picture, it would be an awful experience without a doubt. The native physical resolution of a projector is determined by the size of the projector's display chip.
Contrast
The higher this parameter is, the better, and the more obvious the dark details of the image.