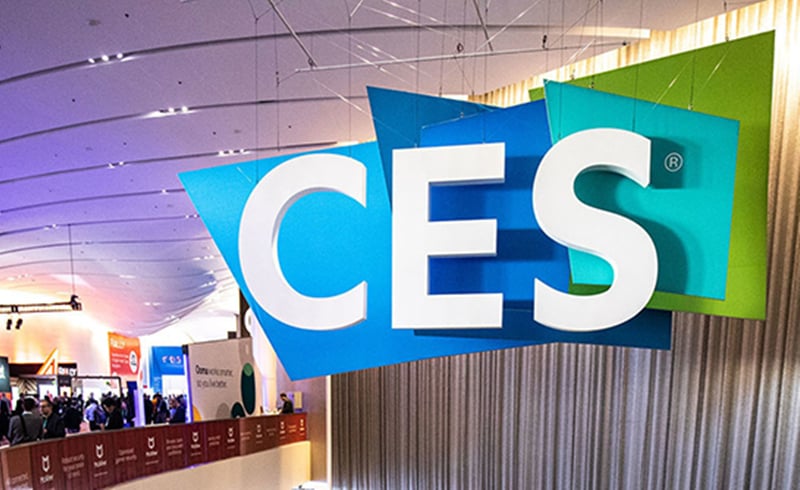 The CES 2023 international tech event will be held on Jan. 5-8, 2023. A large number of cool and cutting-edge products will show up in the eye-catching show, including projectors. Many projector manufacturers have announced their stunning projectors. In this post, we will collect the latest projectors that will be shown at CES 2023 and update them immediately.
CES 2023
Samsung
According to Samsung, the company will unveil many new products at CES 2023, including a new version of Samsung Freestyle and a new Samsung Premiere projector with 8K resolution.
Samsung Freestyle 2023 Version
The new Samsung Freestyle projector will take advantage of the new Smart EDGE Blending feature, allowing you to use two of the devices and watch content in a 21:9 configuration with no manual lining up or adjusting. In addition, the new model will integrate the Samsung Gaming Hub, making the portable projector smarter and more joyful.
Samsung Premiere 8K Version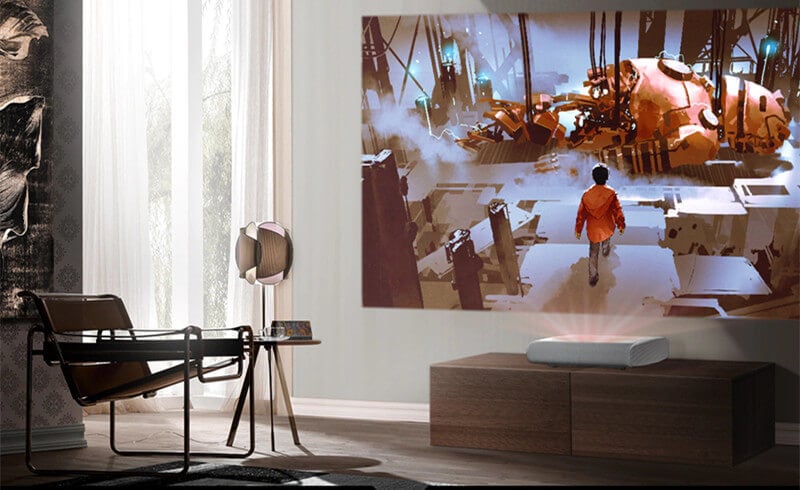 The Samsung Premiere 8K version has improved a lot in terms of resolution and image size. Specifically, the new projector has an 8K resolution and a 150-inch giant screen, which is better than the previous 4K resolution and a max image size of 130-inch screen.
See more details in the post: CES 2023 Samsung.
Hisense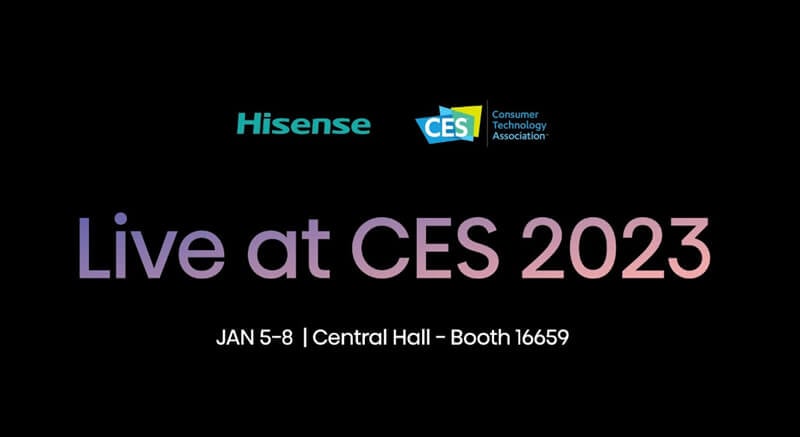 The tech giant has announced 5 new projectors for CES 2023. Most new projectors are laser TV with triple laser light engines.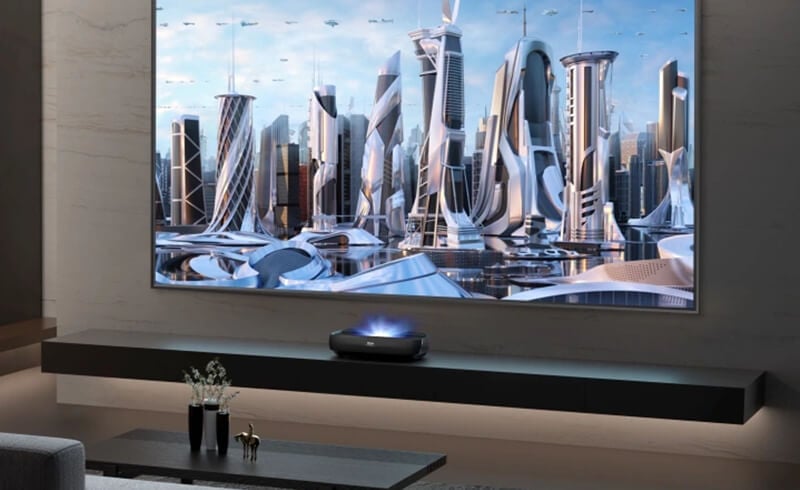 L9H TriChroma Laser TV: Taking Center Stage in the Living Room
L5H 4K Smart Laser TV: Good Entry to the Big Screen Experience
PL1 Laser Cinema: A Gateway to Home Theater
PX2-PRO TriChroma Laser Cinema: High-End Home Theater
Hisense Smart Mini Projector: Take the Theater Experience Anywhere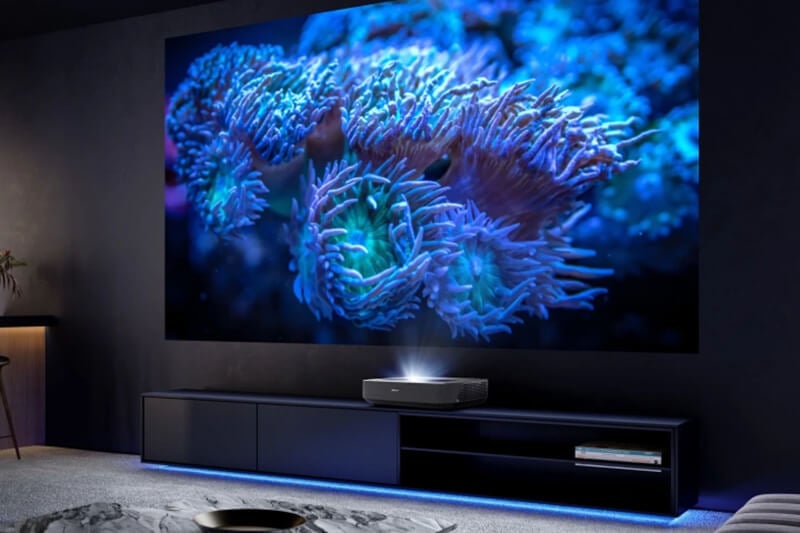 You can see more information about these projectors in the post: Hisense CES 2023.
Booth Location: Central Hall-Booth 16659
BenQ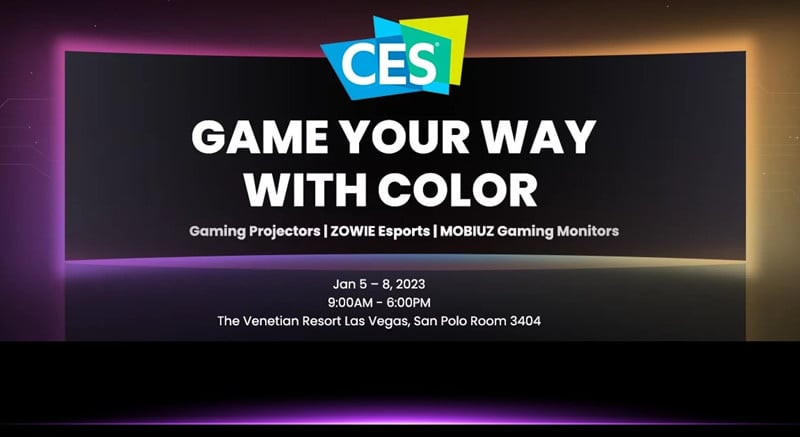 The tech company has launched a campaign named Game Your Way with Color for CES 2023. For the time being, BenQ has announced that it will showcase three new projectors at CES 2023, including BenQ HT4550i, BenQ HT2060, and BenQ GP500.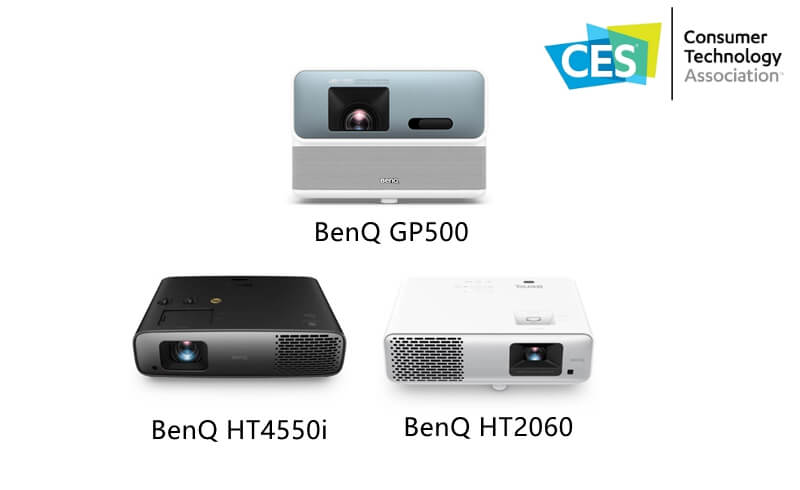 BenQ HT4550i: 4K Home Theater Projector with 100% DCI-P3 HT4550i
BenQ HT2060: LED 1080p Home Theater Projector
BenQ GP500: 4K HDR LED Smart Home Theater Projector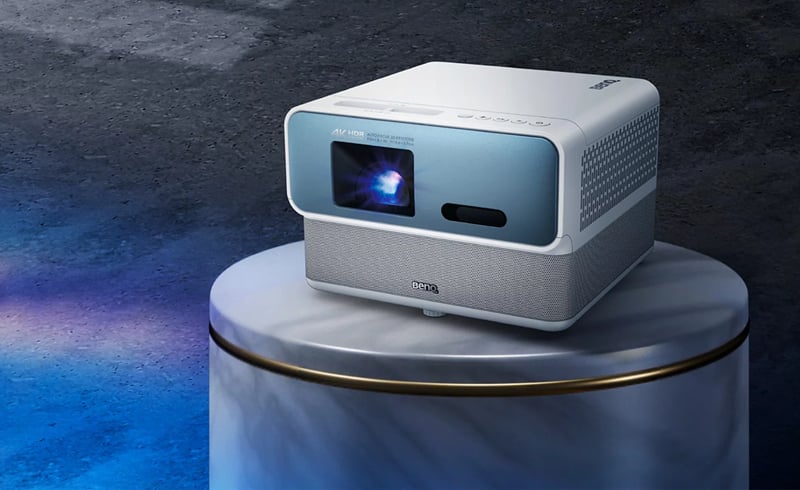 Booth Location: The Venetian Resort Las Vegas, San Polo Room 3404
See more information on these BenQ projectors in the post: BenQ CES 2023.
XGIMI
According to XGIMI, the company will showcase a wide array of new techniques at CES 2023, including a new portable projector named XGIMI MoGo 2 Pro.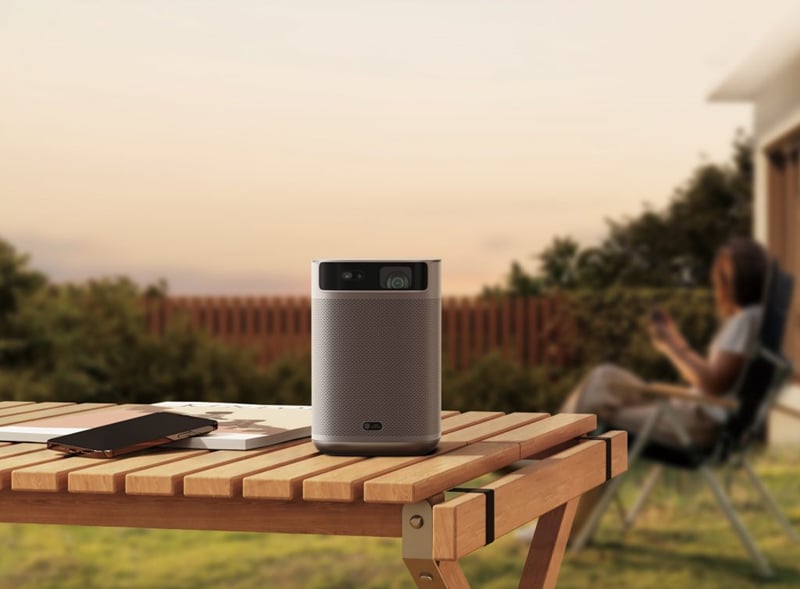 The new projector has a similar appearance to its sibling XGIMI MoGo Pro but the color has changed. XGIMI MoGo 2 features ISA (Intelligent Screen Adaption) 2.0 technology, including seamless auto keystone correction, seamless autofocus, and intelligent eye protection technology, all of which can simplify the setup procedures and protect the eyes.
As for brightness, the new projector has 350 ISO lumens (about 437 ANSI lumens), slightly brighter than its predecessors. It has 1080P resolution and delivers clear and crisp images no matter at home or outdoors. You can use the lumens to ANSI lumens converter to convert different lumens units.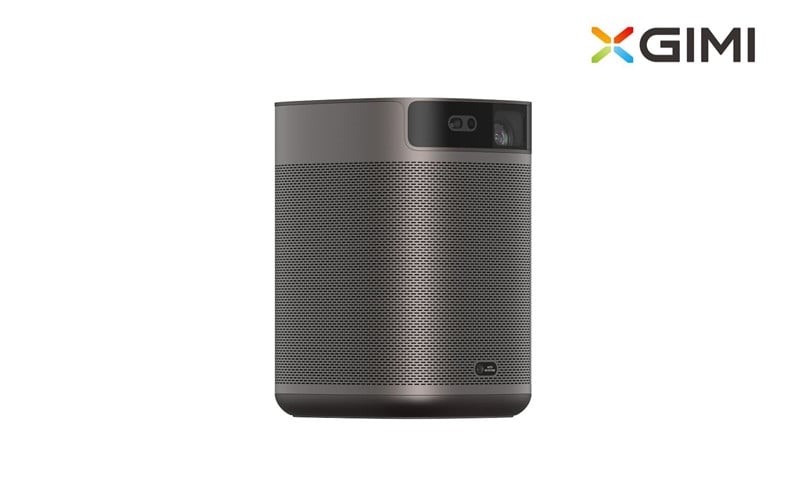 The size and dimension are key to a portable projector. XGIMI MoGo 2 Pro weighs just 2.2 pounds (0.99 KG) and measures 6.54 inches in height. Though the projector has a small size, it can project at most 200 inches, producing an immersive viewing experience.
As an entry-level projector, XGIMI MoGo 2 Pro is small but smart enough for outdoor use or indoor environment.
XGIMI hasn't disclosed the price and more specs of the new projector, let's expect it at CES 2023 in Las Vegas Convention Center.
Booth location: Booth 52829, Venetian Expo Hall A-D
YABER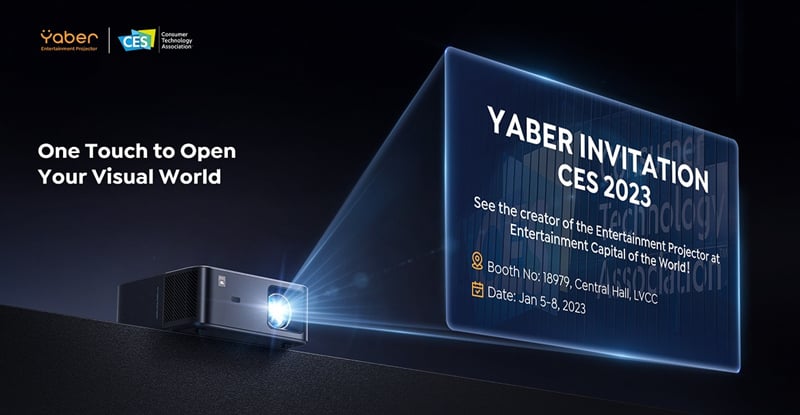 Founded in 2018, YABER, a famous entry-level projector brand, will showcase its new projectors at CES. The company has disclosed the booth number is 18979 in the Central Hall of the Las Vegas Convention Center. Recently, YABER has released several new projectors, including YABER ACE K1, YABER PICO T1, and YABER Aurora S.
According to the YABER official website, it will showcase three flagship projectors, including YABER K2s, the striking Ace K1, and the pocket-size Pico T1 mini projector at CES 2023.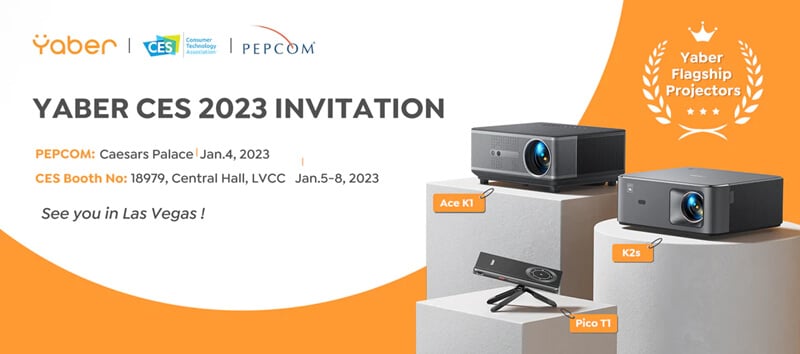 Booth location: Booth 18979, Central Hall, Las Vegas Convention Center
Related Posts
Value Electronics 2022 Projector Shootout Crowned King of Home Theater Projectors
Sony Will Showcase World's Smallest WUXGA 3LCD Laser Projectors at ISE 2023