According to Samsung, the South Korean tech giant will showcase a string of cool products at CES 2023, including a new improved Samsung Freestyle portable projector and a Samsung The Premiere 8K projector.
Samsung Freestyle: Smart EDGE Blending and Gaming Hub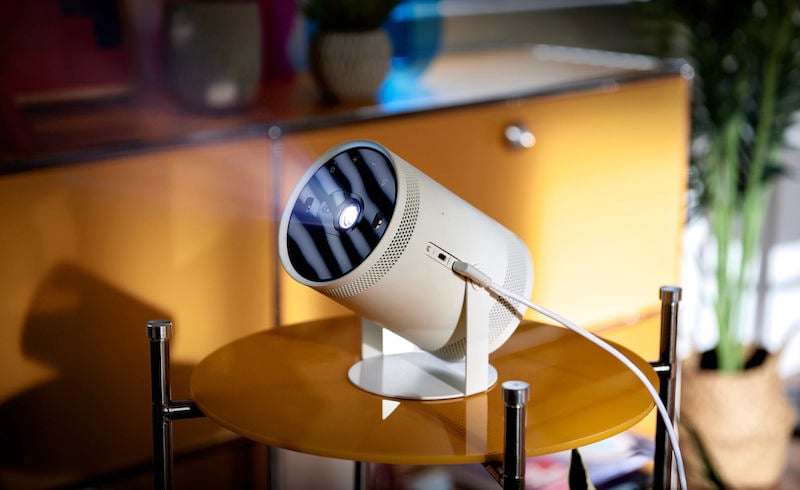 Samsung Freestyle is a new portable projector released at CES 2022, which features a unique 180-degree rotary design, smart entertainment, and versatile voice control. At CES 2023, Samsung will unveil a new version of Samsung Freestyle.
The new Samsung will have a new Smart EDGE Blending feature, allowing users to use two of the devices and watch content in a 21:9 configuration with no manual lining up or adjusting. The new Freestyle projector will also support Samsung Gaming Hub for more entertainment on the go.
Samsung Premiere 8K: Bigger Screen with 8K Resolution
Samsung Premiere series are high-end laser projectors with an ultra-short throw. Samsung The Premiere LSP9T and The Premiere LSP7T are both 4K laser UST projectors, which are popular in the high-end projector market.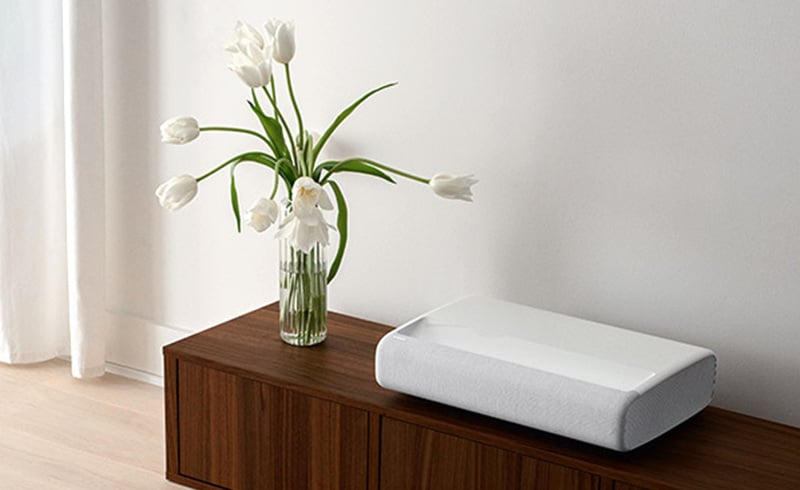 At CES 2023, the tech company will showcase a new 8K projector for the Samsung Premiere series. In addition to the resolution, this new projector also improves the screen size to 150 inches. Previously, the Samsung Premiere projectors usually have options of 90-130 inches.
That is to say, the new projector will deliver bigger images with higher resolution.
You may be interested in our previous post: How Much Does An 8K Projector Cost?
The new projector will keep the core features in flagship projectors, including Tizen OS, Gaming Hub, Art Store, Health Monitor, and more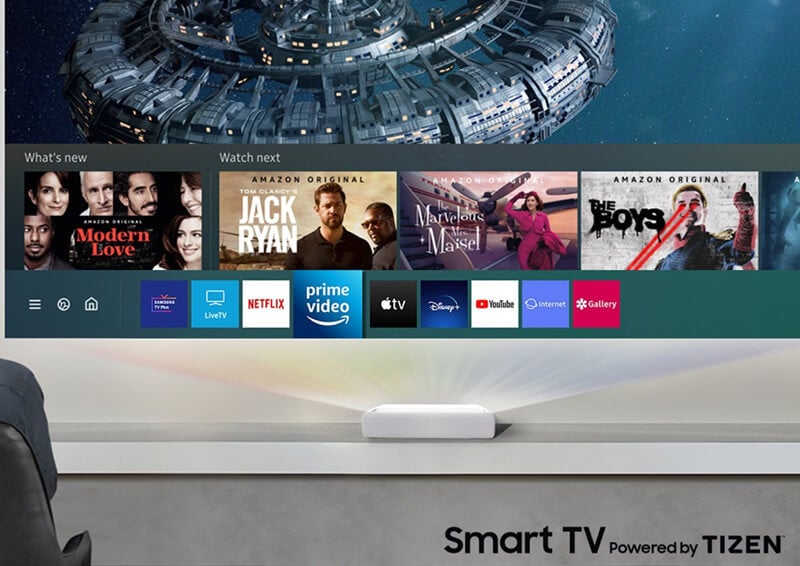 Samsung has not disclosed the price or more features of the two projectors yet. Let's anticipate the new projectors at CES 2023.
In addition, Samsung also introduce new UI and Accessories in the near future, including a new and improved Samsung Art Store with features such as previews at-a-glance and extended content offerings. The other new thing is a metal bezel option for a modern and luxurious look on The Frame.
Related Posts
CES 2023 First Look, Futuristic and Cool Projector Collection