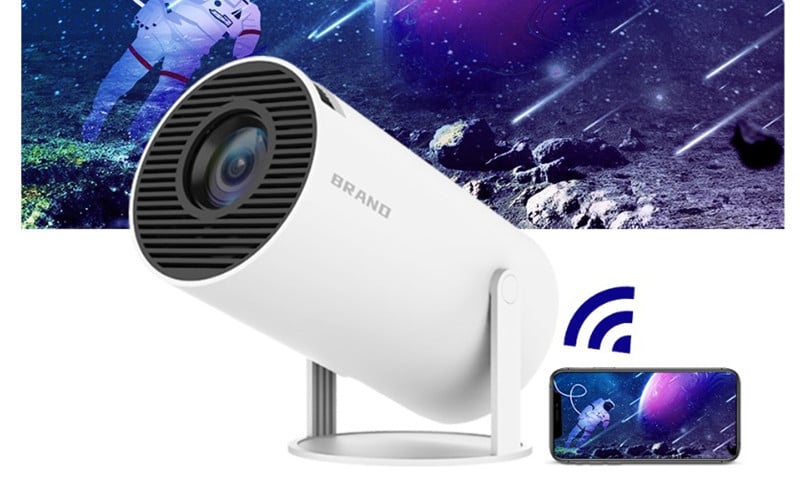 HY300 projector is a new portable projector and is now available on AliExpress. The projector has a native resolution of 720P and has a similar design to Samsung Freestyle.
The new projector has 120 ANSI lumens, which is not bright enough for daytime use. It is only suitable for dark rooms or night use.
For images, the HY300 projector has a native 720p resolution with 4K decoding. It has a contrast ratio of 1,500:1, which has decent contrast and details.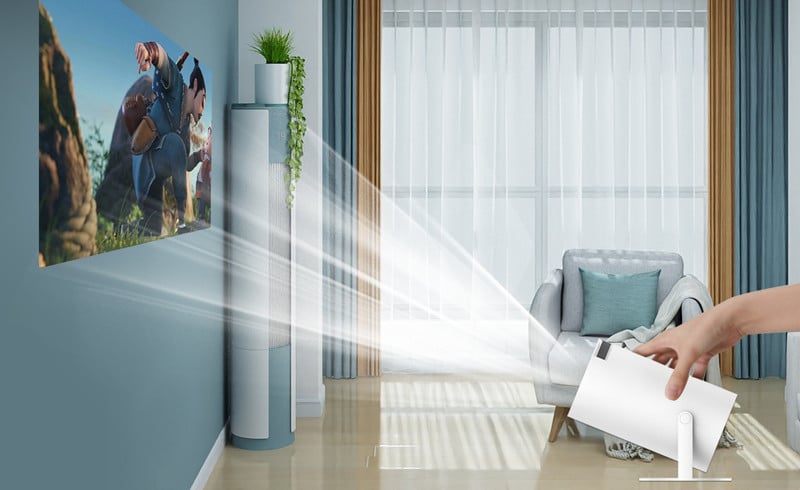 As for the operating system, the projector is powered by Android 11, and you can access YouTube, Amazon Prime, Netflix, and other streaming apps conveniently. The projector carries a quad-core ARM Corex-A53 CPU with 1GB RAM and 8GB ROM.
It has Bluetooth 4.1 and dual-band Wi-Fi connectivity, which enables users to use screen mirroring and wireless connection to an external speaker.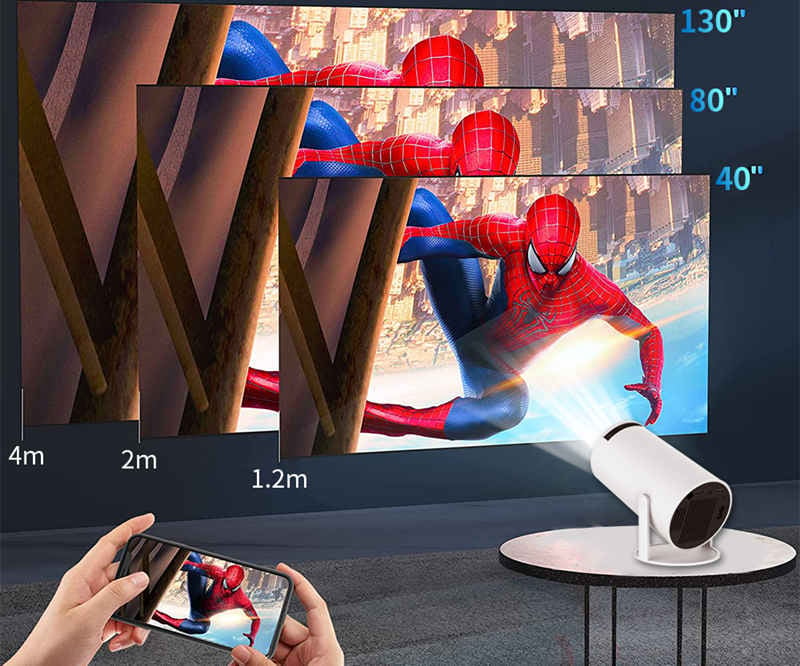 This projector has a built-in 3W speaker, and you can have sound without connecting it to external speakers. To get a better audio effect, you connect it to a Bluetooth speaker.
HY300 projector is now available on AliExpress for the discounted price of US$84.22, and it is priced at US$187.16.
HY300 Portable Projector Specs
| | |
| --- | --- |
| Projector | HY300 |
| Brightness | 120 ANSI lumens |
| Display Tech | LCD TFT display |
| Image Size | 40 -130 In |
| Throw ratio | 1.37:1 |
| Contrast | 1,500:1 |
| OS | Android 11 |
| Wi-Fi | Yes |
| Memory | 1GB RAM and 8GB ROM |
| Focus | automatic focus |
| Keystone Correction | automatic keystone |
| Bluetooth | Bluetooth 4.1 |
| Speaker | 3W speaker |
Related Posts
OBE X7D Pro Projector Released: Is it Worth Buying?