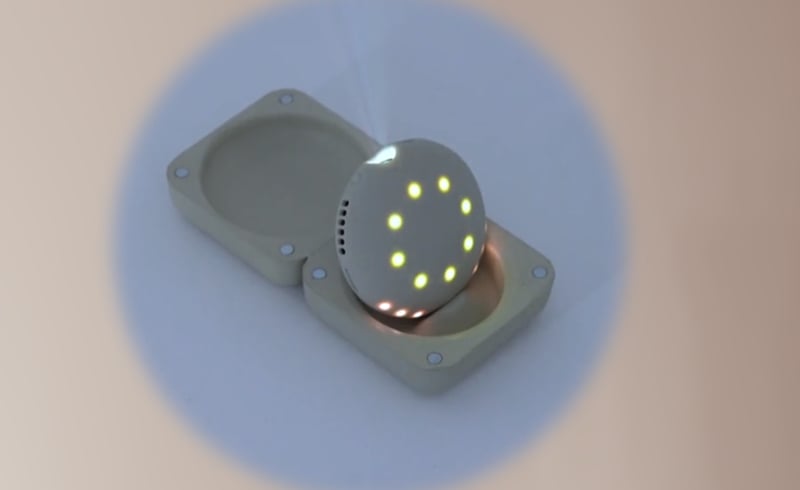 The Stem brand, a subsidiary brand of Kano Computing, is known for its player, but recently it revealed a new spin-off, Stem projector.
Design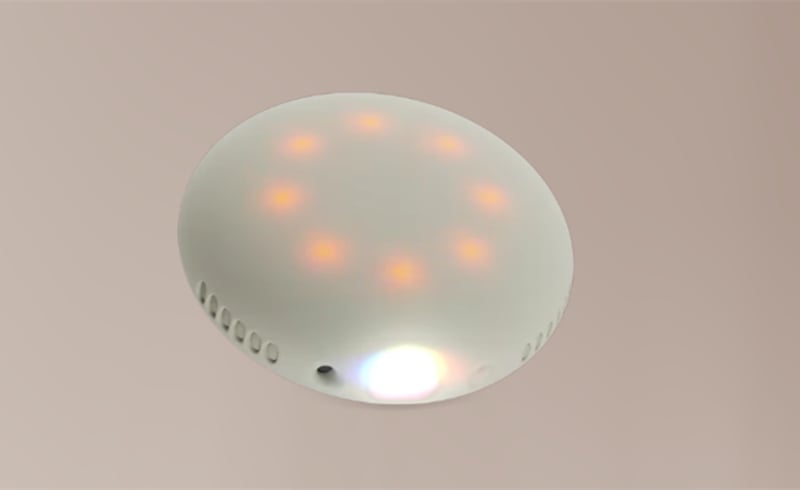 The Stem projector has an oval shape covered with flesh-like materials, bringing soft touch. The projector has a touch ring composed of touch-sensitive controls, and you can touch the light ring to browse movies or music. When the lights are on, it looks like a cute UFO.
There is a ring of interfaces around the side frame to connect to external devices conveniently.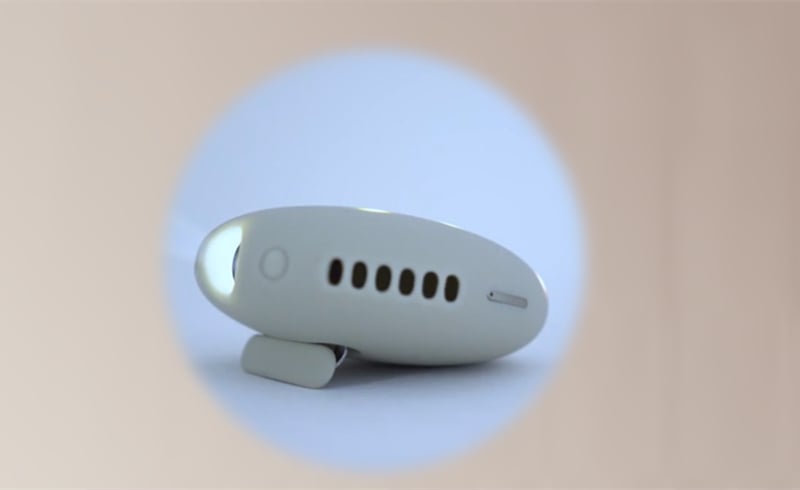 It also has a kickstand at the bottom so that you can adjust the height of the projection image. The size is small enough, and you can put it on your palm directly.
Image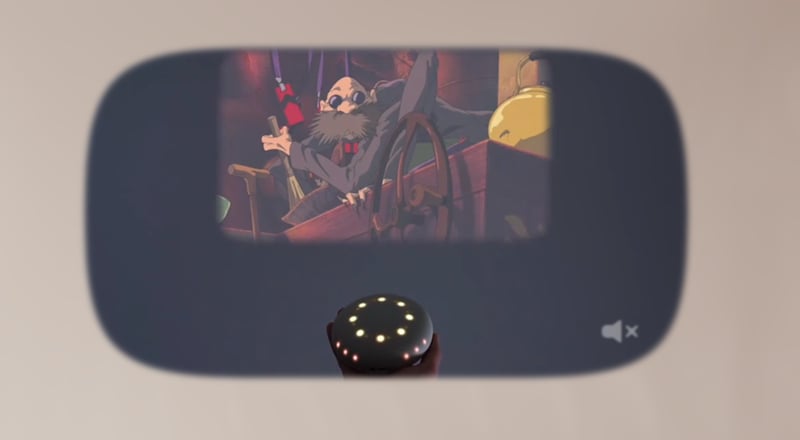 The projector has 300 lumens or 150 ANSI lumens, which is a common configuration for most mini projectors.  As the projector is not bright enough, you can only use it at night.
Different from common video projectors, it provides Galaxy View, standard round or rectangular images. You can remix and customize videos by choosing different color palettes.
Users can change the image mode, playback speed, and screen shape at will.
Connectivity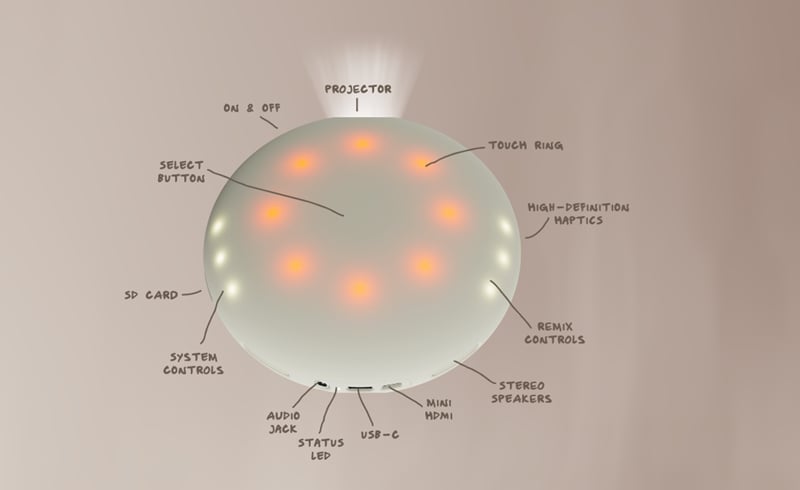 Stem projector is equipped with versatile interfaces, including USB-C, mini HDMI, and an audio jack. With these interfaces, you can connect this mini projector to external devices easily.
In addition, it supports Wi-Fi, Bluetooth, and screen mirroring, including Airplay and Google Chromecast.
You may be interested in Miracast vs AirPlay vs DLNA.
Price and availability
The projector is now available for preorder at an estimated price of $1,000. It is due to ship in the spring of 2023. It is worth noting that only a limited 1,000 units are available initially in a limited edition color.
Related Posts
Hisense Smart Mini Projector: How Is It?