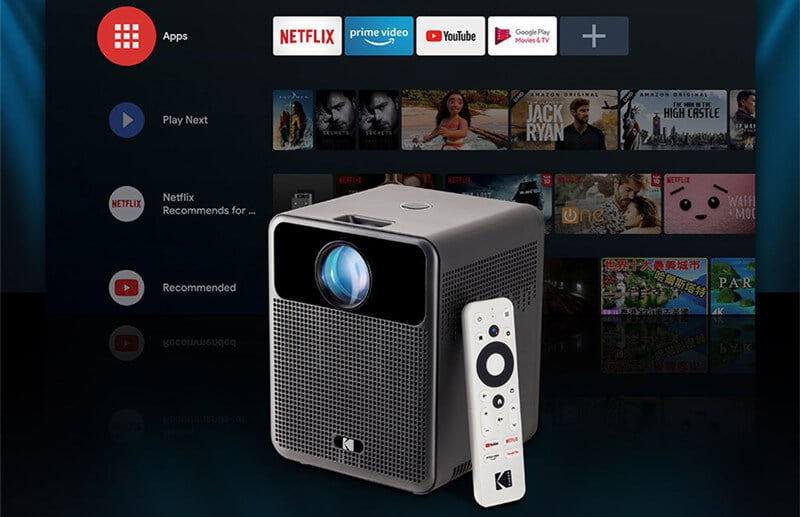 Recently, KODAK announced a new portable projector, KODAK FLIK HD10, the first Android TV-powered projector of the brand.
KODAK FLIK HD10 is powered by an Android TV system, enabling users to access Netflix, YouTube, Amazon Prime, and other apps conveniently. In addition to the various streaming apps, the projector also has Chromecast, making screen mirroring convenient.
Regarding images, this projector has 1080P FHD resolution, producing clear images. It can project at most 150 inches, bigger than the image size of TV sets.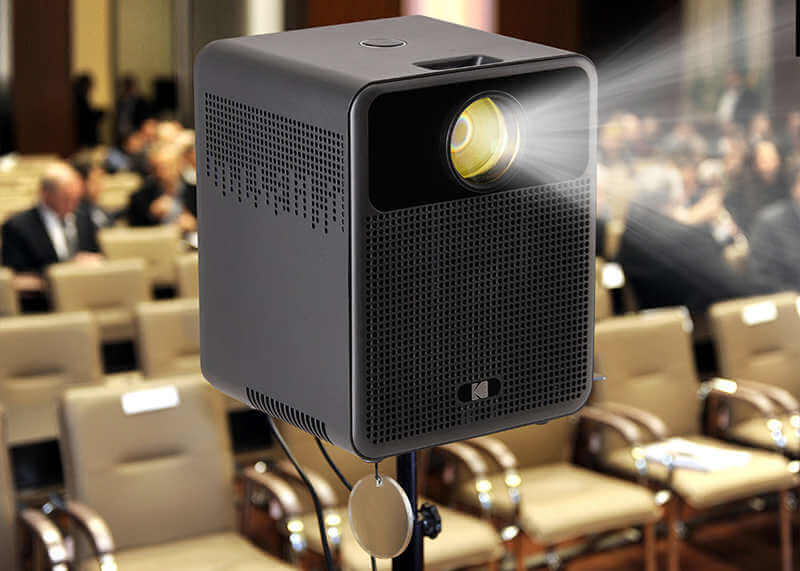 For brightness, the projector has 200 ANSI Lumens. It is only suitable for night use. This projector is not suitable for daytime use.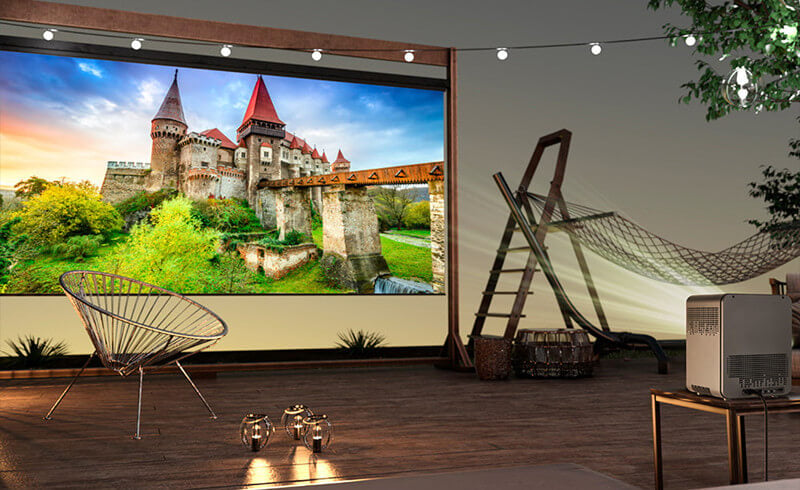 It comes with Google Assistant, and you can control the projector by sending a voice command.
For connectivity, KODAK FLIK HD10 has Wi-Fi and Bluetooth 5.0, making wireless connectivity possible. You can connect the projector to external devices wirelessly.
It has dual 5-Watt speakers and produces decent audio. As it has Bluetooth, the projector can also connect to external speakers to improve audio.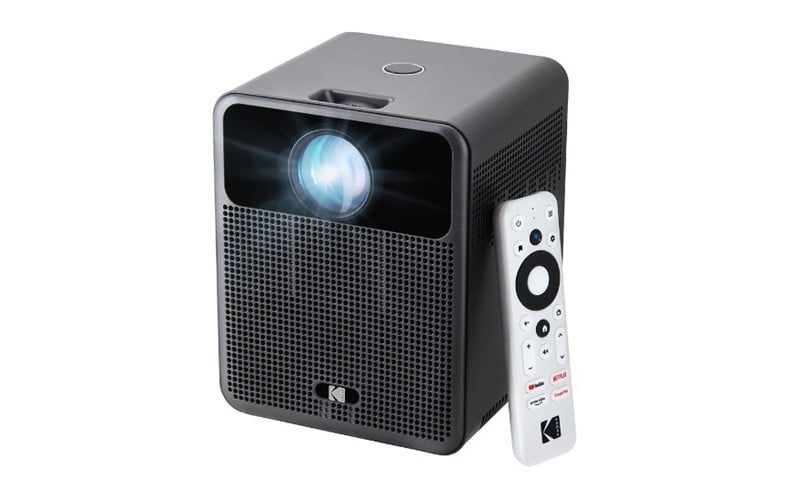 The projector is compact in size, which measures 5.6" x 5.8" x 7.4", and you can move it quickly and easily.
KODAK FLIK HD10 is priced at $269.99 and now it is available in mainstream online shops.
Related Posts
ViewSonic X1-4K and X2-4K Released