With 600 ANSI Lumens and ALPD laser technology, WEMAX Go Advanced is able to offer up to 130" large screen with HD 1080P resolution.
Super thin and slim as it is, you can slot it in a backpack or laptop bag and take it to meetings or campings. Its dimensions come in at 8.6 x 4.6 x 0.97 inches and it weighs only 1.7lbs. It even has an auto-setup mode which includes automatic TOF focus, keystone correction and intelligent obstacle avoidance and did a great job projecting onto the wall behind me.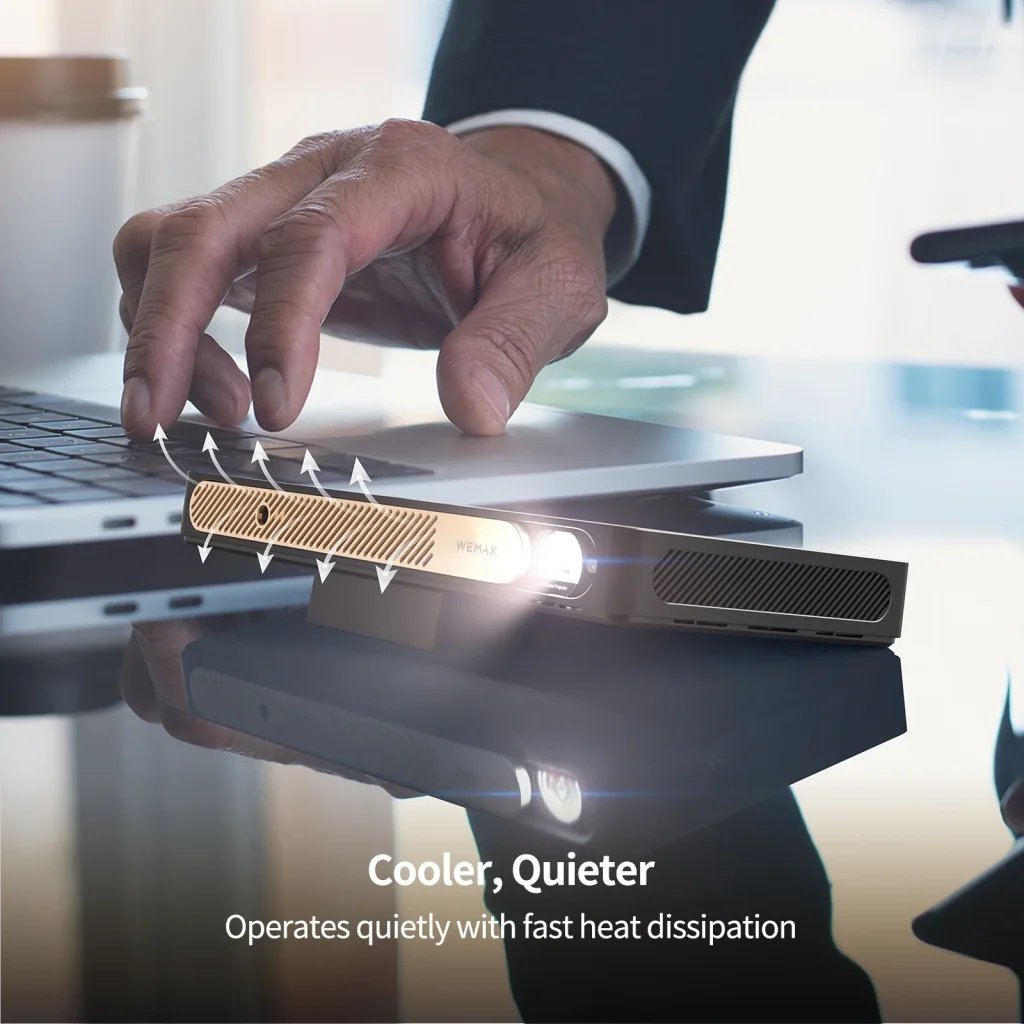 As for interface, you will get USB Type-C, an HDMI 2.0 input, a USB 2.0 Type-A as well as a 3.5mm audio input. There is an onboard speaker system built right in the unit, which produces 2-watt audio each. However, the sound is not very good.
You are welcome to play media from a hard drive or memory stick, also, connect external audio devices or headphones to this projector.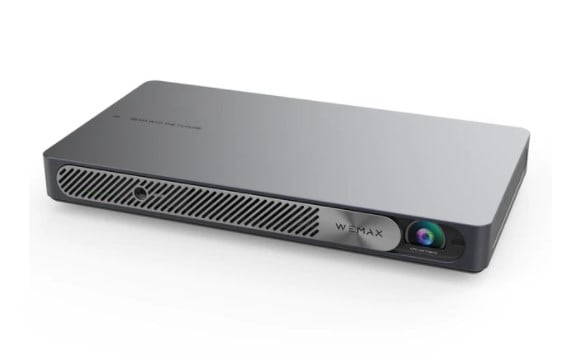 Moreover, WEMAX Go Advanced supports fast and smooth wireless screen mirroring through Miracast and AirPlay. Loaded with smart OS for most of your office and entertainment needs.
Read more:
Splay Review: How Is the Portable 2 in 1 Display & Projector?
FILMATIC Review – Small Powerful Outdoor Projector
Sharp/NEC PE456USL Review: Is This 4500 Lumens LCD Projector Good?