We've seen many pico and portable projector, but not this UST pico projector that combines with a folding screen. Spaly, a portable 2 in 1 display & projector, let's see what's good about it.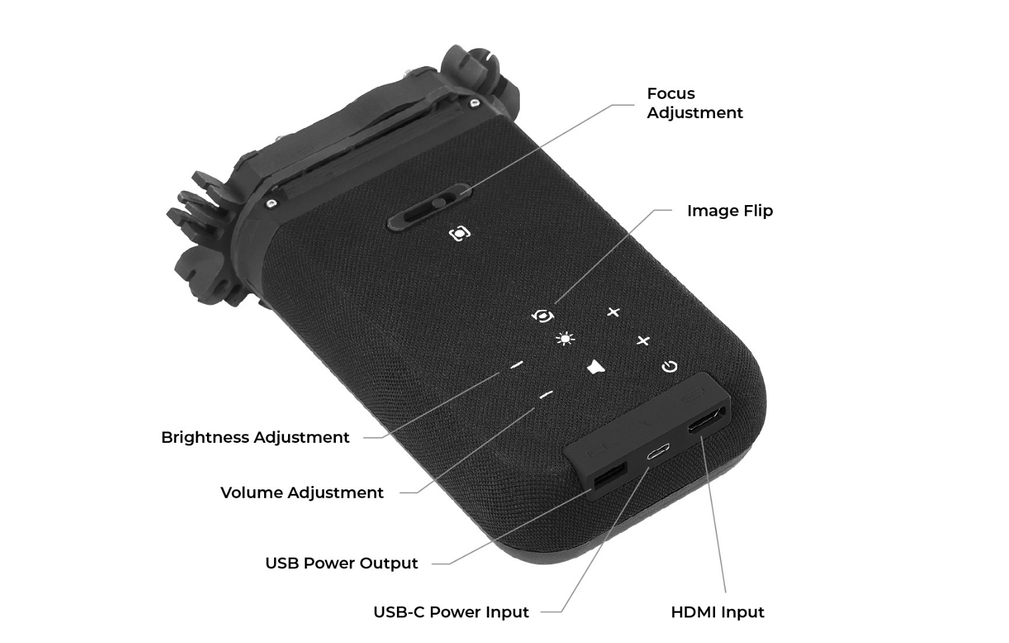 Spaly Specifications
Native Resolution: FHD 1920×1080
Display Mode/Size: 24.5″(62 cm) Diagonal/16:9
Projection Mode/Size: Up to 80″(203cm) Diagonal/16:9
Max Brightness: Display Mode: 800 Nits, Projector Mode: 260 Lumens
Throw Ratio: 0.39:1
Audio: Built-in Stereo Speakers
Size: Width 16cm x Height 4cm x Length 19cm
Weight: 5 lbs(1.1kg)
Connection: HMDI or Wireless HDMI Adapter
Battery Life: 4 hours(min brightness),1.5 hours (max brightness)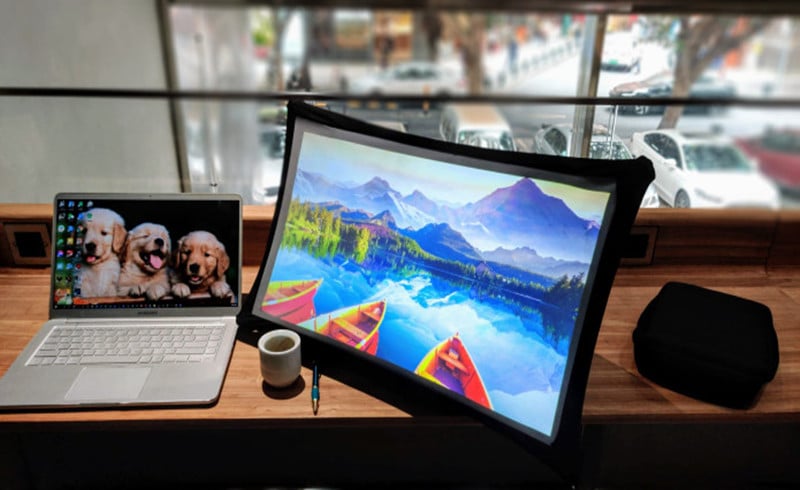 Splay is measured in 16cm x 4cm x19cm, and weigh in 1.1kg, can be combined with a folding and retractable projector screen, which is its biggest difference from other mini projectors. This notable innovation really add fun to the projector using experience.
Using Splay is so easy to use that it can expand the using senarios, just by plugging in your HDMI cable or wireless HDMI adapter, and then switch it on, you are allowed to use it everywhere and anytime.
The resolution is HD 1080p and the brightness can be rated at 800 Ntis when it is in Display Mode. It is able to offer users crisp and sharp image and vivid color.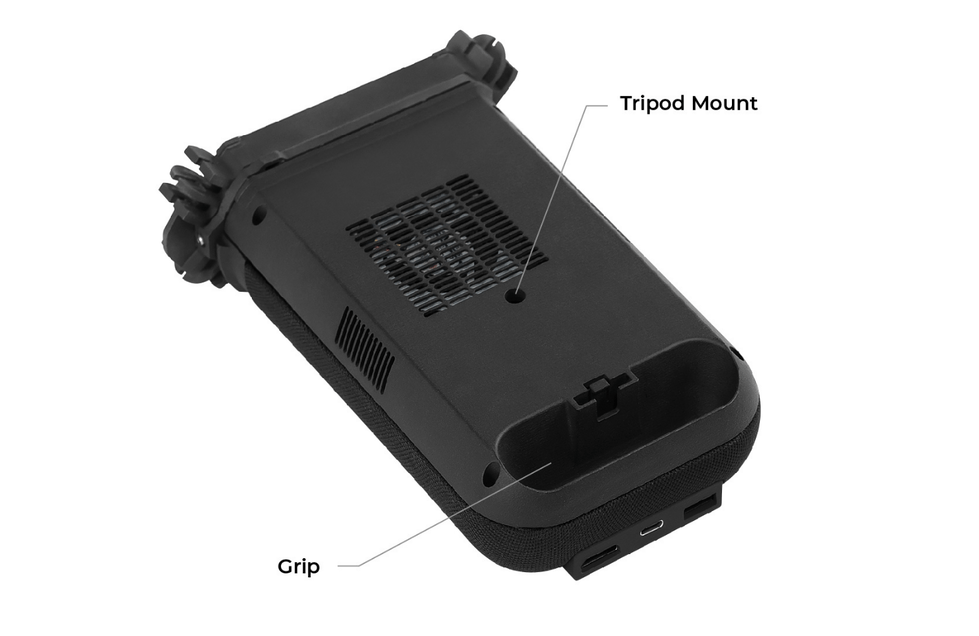 Read more: