ASUS has unveiled its latest addition to the ZenBeam projector lineup with the ZenBeam L2. This portable projector boasts 960 lumens of brightness and native 1080P resolution. In this essay, we will explore the key features of the ASUS ZenBeam L2, from its compact design to its audiovisual capabilities, and why it's a compelling choice for those in search of portable projection excellence.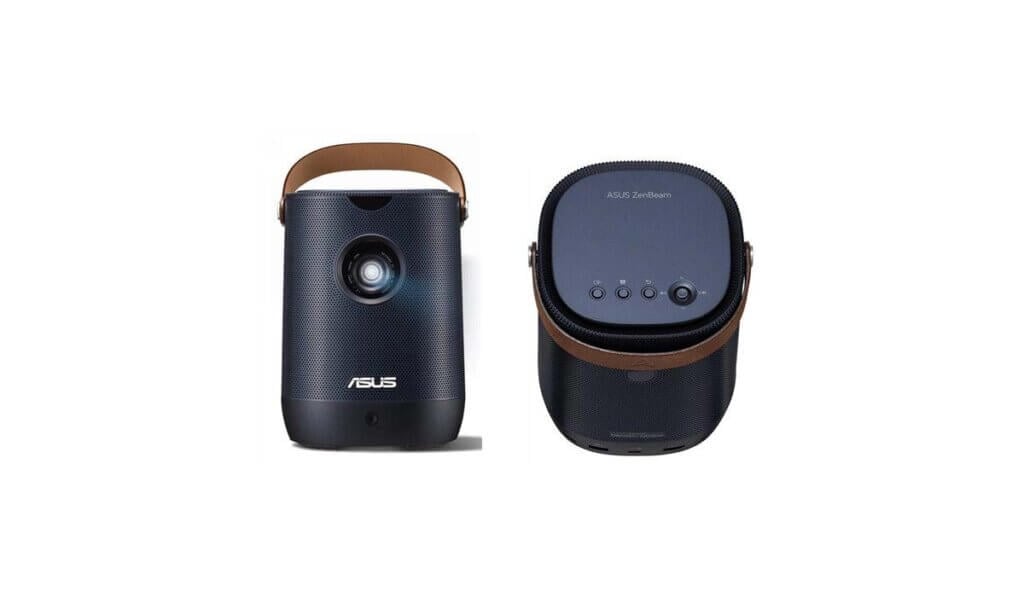 Compact and Portable
The ASUS ZenBeam L2 is designed with portability in mind. Measuring a mere 132x132x172mm and weighing just 1.57 kilograms, it's incredibly easy to carry around. The top of the projector features intuitive control buttons, and it comes with a leather-like handle for added convenience. What truly sets it apart is its built-in 65Wh battery, providing up to an impressive 3.5 hours of playback time. Connectivity options include USB-C, USB-A, HDMI, and a 3.5mm headphone jack, ensuring you can easily connect your devices.
Immersive Audiovisual Experience
When it comes to audio and visuals, the ASUS ZenBeam L2 doesn't disappoint. It covers an impressive 120% of the sRGB color space, ensuring vivid and accurate colors. It's even compatible with 4K HDR content, providing a visually stunning experience. The short-throw lens allows you to project a 40-inch image from just 1 meter away, or go all the way up to a massive 120-inch screen from 3.1 meters. With its integrated 10W Harman Kardon speakers, the ZenBeam L2 delivers 360-degree surround sound, ensuring that you not only see but also hear every detail.
Smart and Versatile Features
The ZenBeam L2 comes with a range of smart and versatile features. It supports both horizontal and vertical keystone correction, automatic focus, and obstacle avoidance, ensuring that your projection setup is hassle-free. Additionally, it includes an Android 12 TV box, Google-certified and pre-loaded with streaming apps like Netflix. You can also utilize Google Assistant and Chromecast for seamless wireless screen mirroring.
Conclusion
In conclusion, the ASUS ZenBeam L2 is a remarkable portable projector that combines convenience, high-quality visuals, and immersive audio. Its compact design and built-in battery make it perfect for on-the-go entertainment, whether you're watching movies, giving presentations, or gaming. With its vibrant colors, compatibility with 4K HDR content, and smart features like obstacle avoidance and Google Assistant support, the ZenBeam L2 is a versatile and user-friendly choice for anyone seeking a top-tier portable projection solution. It's a testament to ASUS's commitment to innovation and excellence in the world of consumer electronics.