Philips released a new laser model – Philips Screeneo U4, unlike the previous Philips model, it is a modern style ultra short throw home theater projector. This Philips Screeneo U4 review will see how is this new ultra short throw projecctor and what's good about it.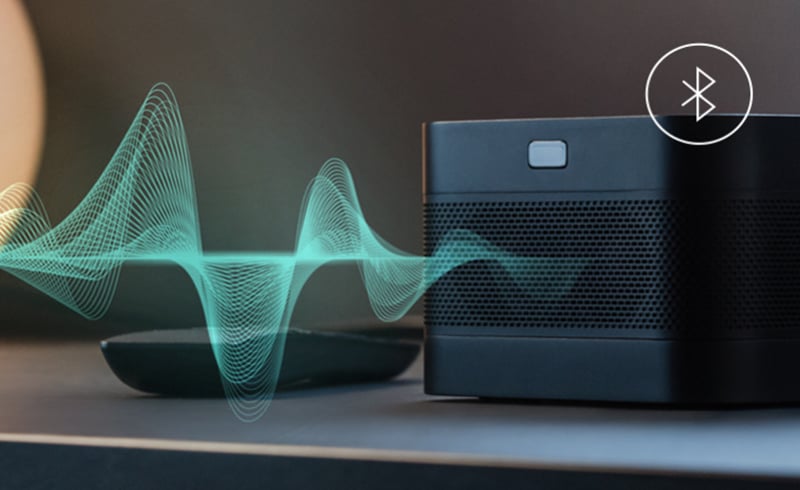 Philips Screeneo U4 allows users to watch in True Full HD 1080p. Its brightness is rated at 400 lumens. The 60fps high-definition sharpness coupled with brightness of 400 lumens, would bring viewers with vibrant colors and high quality picture output. Moreover, the deep contrast present full of the fine detail that can be lost at lower resolutions. Philips Screeneo U4 achieves 108% Rec.709 HDTV standard color coverage, supports HDR10 color. This means it is capable of presenting true-to-life color vividness for all viewers.
As for the light source, its LED bulbs are rated to last 30,000 hours. If you watch one movie per day, Philips Screeneo U4 can keep working for incredibly 40 years. As we all know, LED light source technolohy houses merits such as lower power consumption and longer lamp lifetime.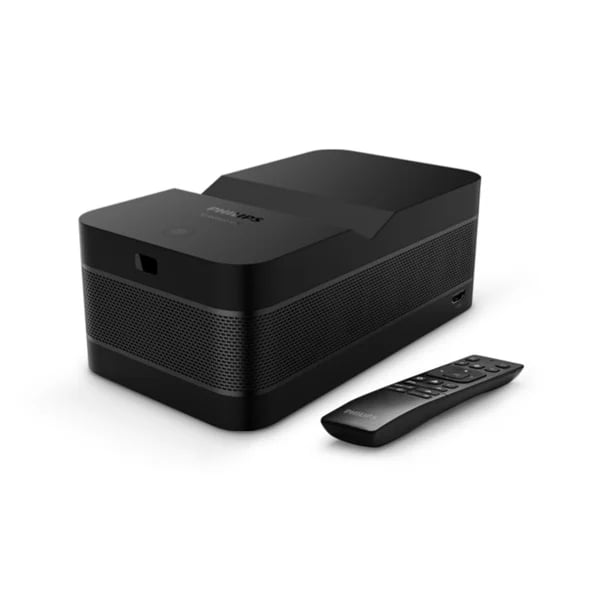 As a UST projector, Philips Screeneo U4 can get a 60 inch image when placed 7.7 inch away from the wall. Only 12 inch away from the screen, Philips Screeneo U4 will get you up to 80" image size. Most importantly, the picture remains crips and clear when displayed at up to 80 inch screen size, and Philips Screeneo U4 make the most of every square inch when you can position your projector less than a foot away from the projection screen.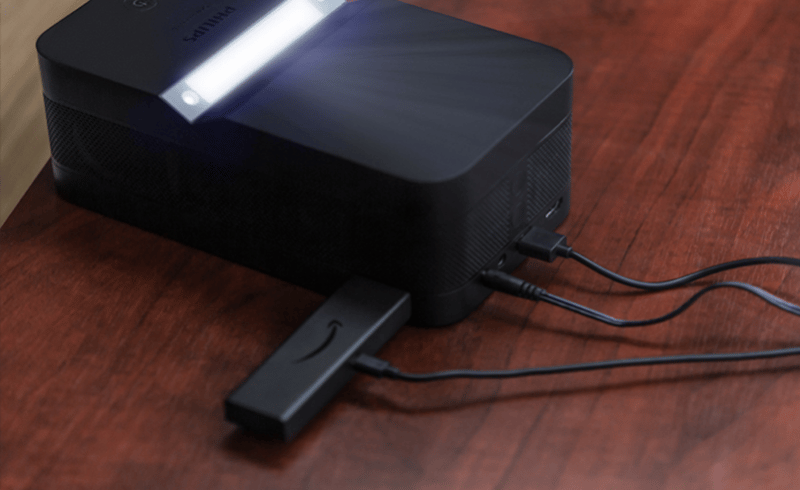 It has 2x HDMI 2.1, a USB-A and one 3.5 port to connect all your devices. All kinds of external devices such as gaming consoles, Apple TV, Roku Sticks, Amazon Fire TV, Chromecast, or Satellite receivers, can be connected to the HDMI ports of Philips Screeneo U4.
Feaured with two built-in 15 watts speakers, Philips Screeneo U4 is designed with a 2.1 sound system offer surround and bass boost for an incredible movie and music experience.Digital Signal Processing enhances all sound frequencies to fully immerse you in your favorite content.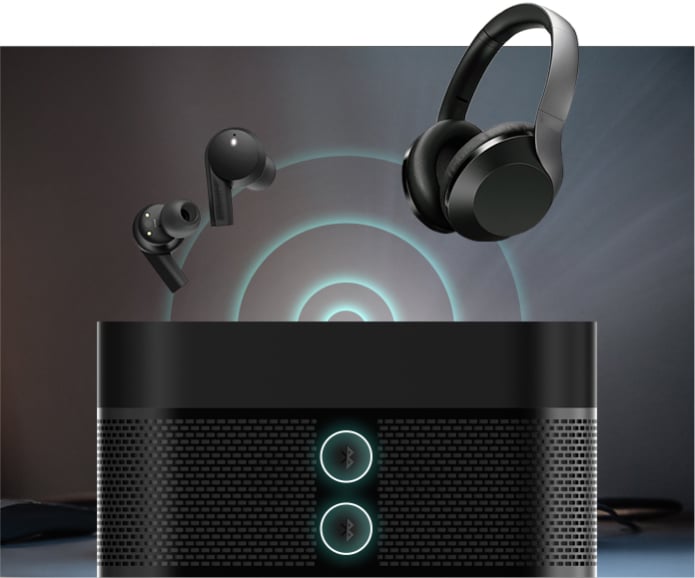 Speaking of smart features, Philips Screeneo U4 wouldn't want to be left behind as well. It houses auto-keystone correction, can project from almost any angle with auto-keystone correction & 4-corner correction. Moreover, its instant aufocus is also powerful, adjust the projection instantly for the perfectly crisp image at anytime via the internal camera built in the unit.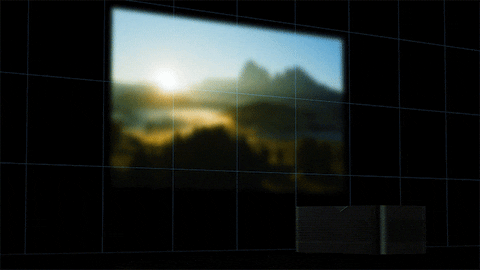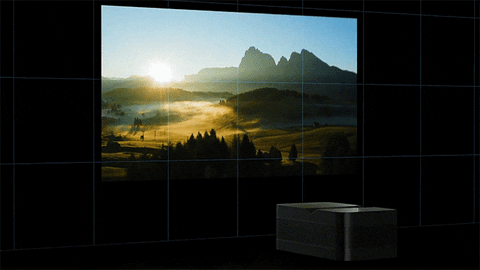 Philips Screeneo U4 Pros & Cons
Pros:
Booming sound
HD 1080P image output
Short throw ratio of 0.25:1
Supports HRD10 & 108% REC. 709
30,000 hours lamp life

Cons:
maximum screen size is 80″
moderate brightness
Cnclusion:
This Philips Screeneo U4 review have analized this new model from the angle of critical spcifications. In 2019 Philips has lauched PicoPix Max on Indiegogo, this time, this brandy new projector Philips Screeneo U4 will also meet the consumers on Indiegogo with price at $1259. Comes from established brand, Philips Screeneo U4 won't let you down with its good build quality. And the HD 1080p resolution and 400 lumens enable it to offer notable image quality, bringing viewers with enjoyable home entertianment experience. However, on smart projector market so far, a 1080p projector sold in more than one thousand dollars is less cost effective, Dangbei Mars Pro 4K laser 3200 ANSI Lumens projector with $1,799 is more cost effective.
What is UST projector?
The industry generally refers to a projector with a projection ratio of 0.6-1:1 as a short-focus projector. For example, a projector with a projection ratio of 1.2:1 needs a projection distance of about 2.67 meters to project a 100-inch screen. And 0.8:1 only needs 1.78 meters. The required space is greatly reduced. So if the room is small, it would be more appropriate to choose a short-throw or ultra-short-throw projector. Here are more great options in Best UST (Ultra Short Throw) Projector | Top Picks for 2022
Buying Guide for UST projector
Display technology
There are five common projection display technologies at present, namely LCD, 3LCD, DLP, 3DLP, LCos. Among them, DLP have merits including fast response, long life, small size, mature technology, and the price can be accepted by ordinary families, so it widely adopted in the home theater projector field.
Display chip
The larger the size of the display chip of the projector, the better the picture quality and the more expensive the price.
Resolution
720P projectors are cheap and mostly used for business office. 4K resolution projectors are expensive and mostly used in theaters. 1080P is mostly used for home use, but 4k home projectors have gradually become a trend in recent years.
Brightness
Higher brightness means better capacity to cope with strong ambient light. The projected image would be more crisp and vivid.
See other excellent Philips projectors:
Philips PicoPix Max One Review – Mini 1080P Projector
Philips NeoPix Prime 2 Projector Review | Is It Worth Buying?
Philip NeoPix Ultra 2 Review – How is Its Display Performance?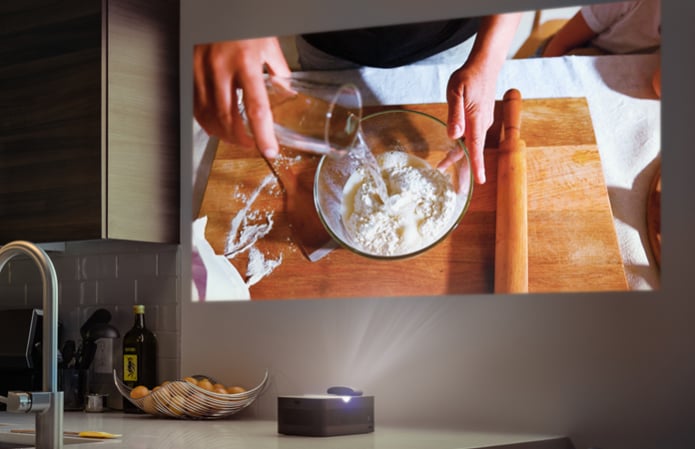 Read more:
Philips Screeneo U4 vs Philip NeoPix Ultra 2: Which Projector is Better?
Philips Screeneo U4 Projector External Speaker Connecting Tip
Philips Screeneo U4 Projector iPhone Screen Casting Guide