Philips has unveiled a new series of compact budget projectors – Philips NeoPix Prime 2 Projector. If you're looking for affordable choice for an AV enthusiast in your life, Philips NeoPix Prime 2 Projector won't let you down.
Philips NeoPix Prime 2 Projector is a true hd projector with apps and built-in media player. Its vivid display is up to 80″ screen size in True HD 1280×720 resolution.
It adopts LED light source lasts over 20,000 hours, has built-in stereo speaker, if you want to hear the sound form headphone, you can connect your head phone via its 3.5mm audio jack connection.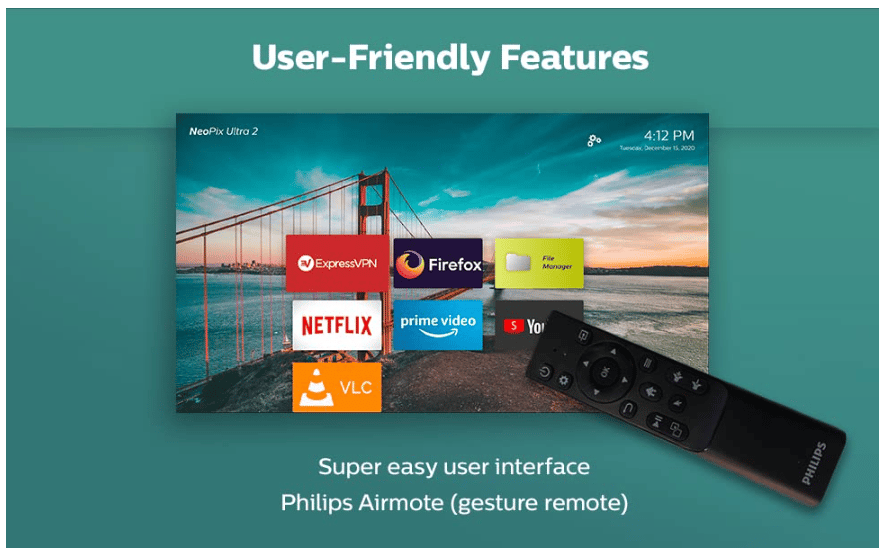 Also, it is a powerful smart projector houses pre loaded apps and a super smooth Philips OS. Stream content directly from the NeoPix. Wi-Fi screen mirroring for AirPlay and Android. Keystone corrections would be a cinch, just place it where you wish. It offers features including automatic rotation and digital zoom and panel flip functions as well.
It provides versatile connection option such as HDMI, USB, Wi-Fi, Bluetooth, allowing users to play movies, music and pictures form USB and micro SD card and many other kinds of external devices.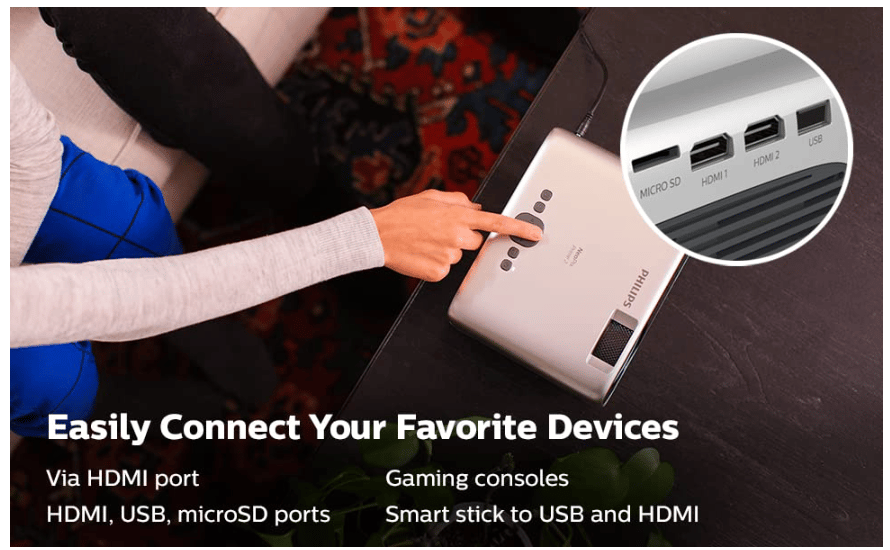 Even if there's no 4K capability for Philips NeoPix Prime 2 Projector, and certainly nothing like HDR. However, if you're after a quick and easy AV solution for your home that won't cost the earth, then the Philips NeoPix Prime 2 Projector might be just what you're after.
Read more:
ix Prime 2 Projector WiFi Network Connecting Guide
How to Switch Language on Philips NeoPix Prime 2 Projector?
Philips NeoPix Prime 2 Projector Auto Keystone Correction Guide
Digital Zooming Tip for Philips NeoPix Prime 2 Projector
Philips NeoPix Prime 2 Projector Remote Pairing Guide