ViewSonic released two new home projector models: X1 and X2. This projector comparison will take a look on them side by side, to see ViewSonic X1 vs ViewSonic X2, what's the difference between them.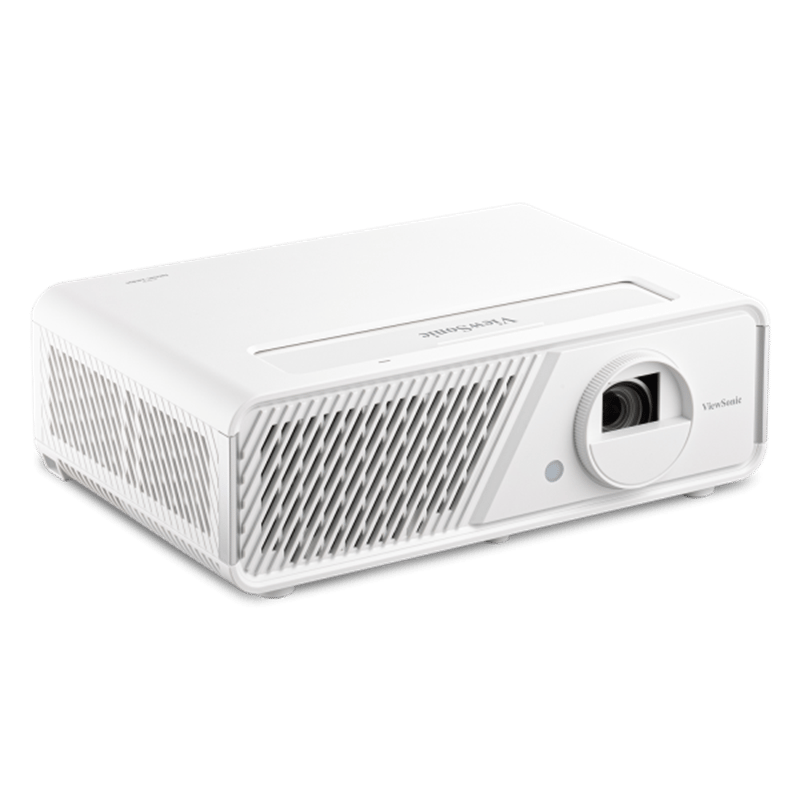 ViewSonic X1 and X2 projector adopt the latest solid-state LED technology. As we all know, LED lamp projectors are more environmentally friendly and have a longer service life. ViewSonic X1 and X2's lamp life can be rated at more than 30,000 hours.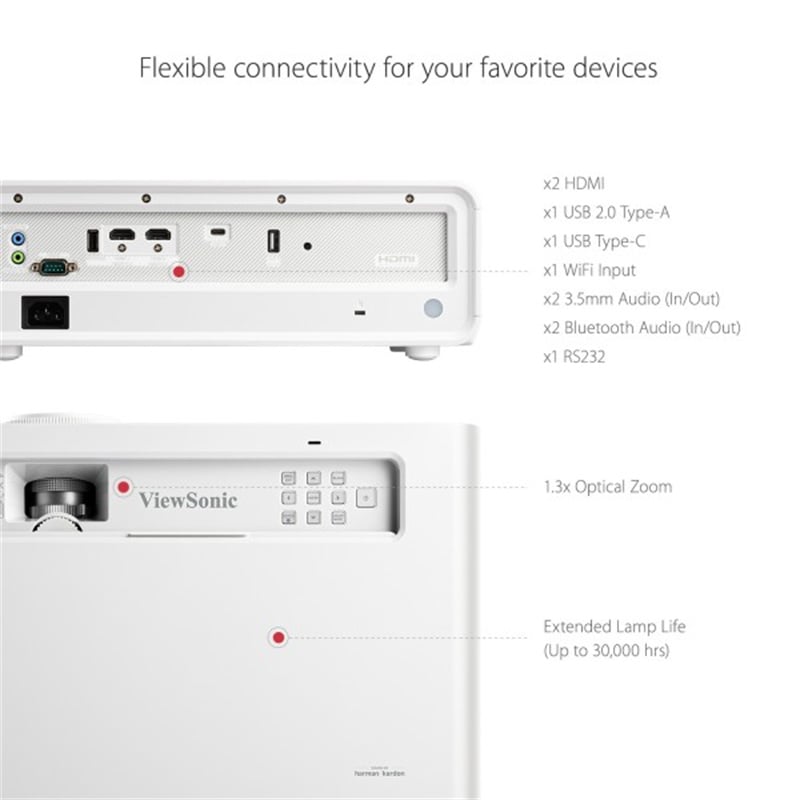 The actual brightness of ViewSonic X1 and X2 reaches 3100 LED lumens, which provides a strong ambient light resistance for the device, allowing the projector to project a bright picture during the day.
In terms of resolution, their standard resolution reaches 1080P , support to project a clear picture, which can better show the video details to the user. In terms of color, they all reach 125% REC.709 color gamut, ensuring the bright and rich colors of the picture. Therefore, in terms of image quality, the two are the same.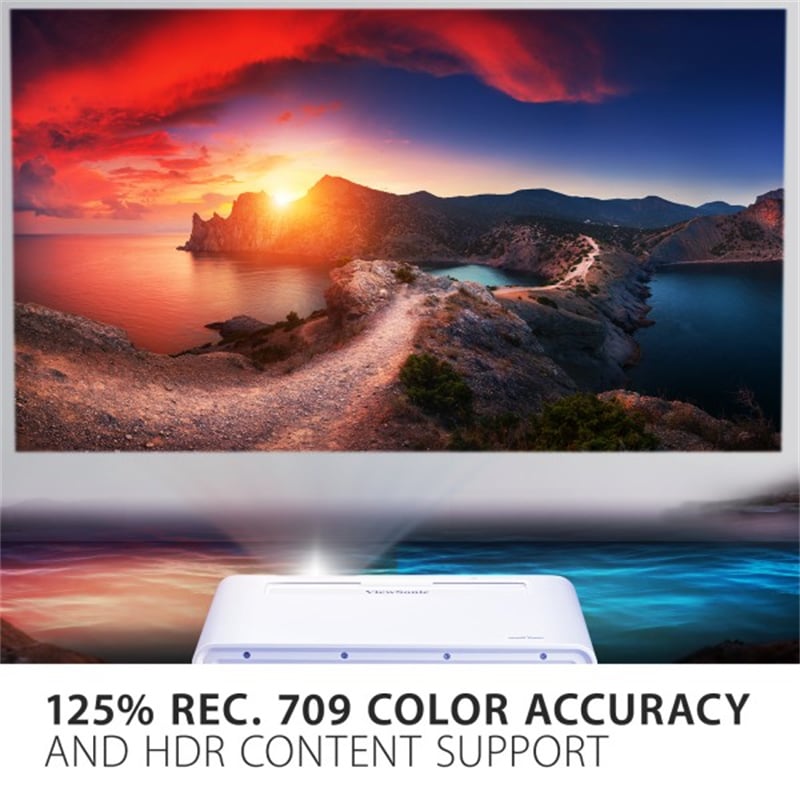 ViewSonic X1 and X2 are equipped with Harman Kardon speakers, which can provide good sound quality and ensure the user's audio-visual experience; in terms of interfaces, both projectors have rich interfaces, which greatly improves the expandability of the equipment and supports connection. A variety of equipment, user-friendly.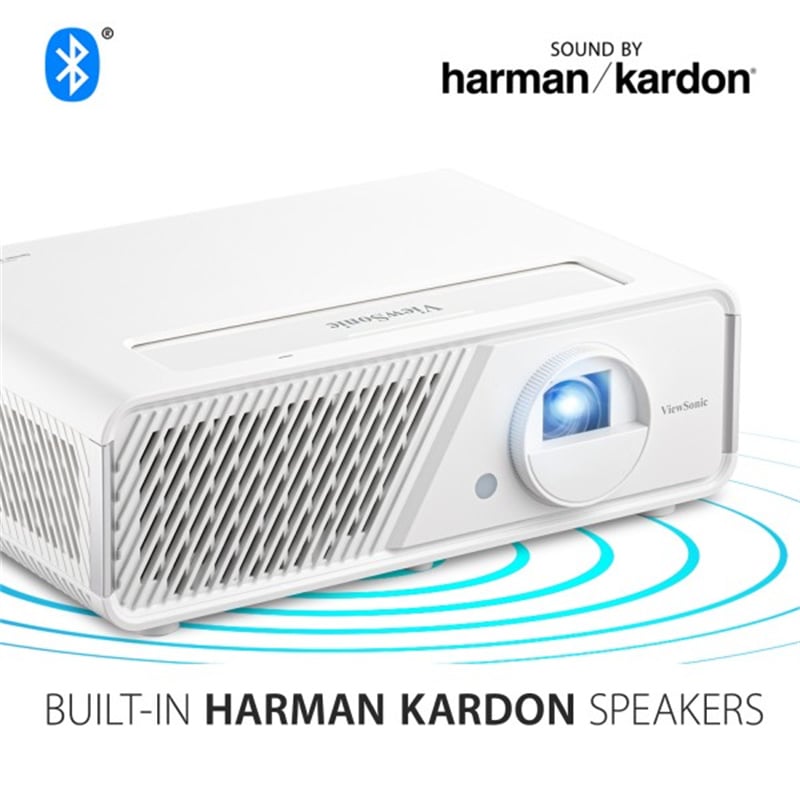 So far ViewSonic X1 and X2 seem to be same no matter in terms of appearance or specification. What's the difference between them? ViewSonic X2 has smaller projection throw ratio than X1 has, X2's throw ratio is 1.15-1.5, while X1's throw ratio is 0.69-0.83. On the other hand, X1 has 1.3 optical zoom lens while X2 has 1.3 optical zoom lens, hence ViewSonic X1 is more convenient to adjust the screen size.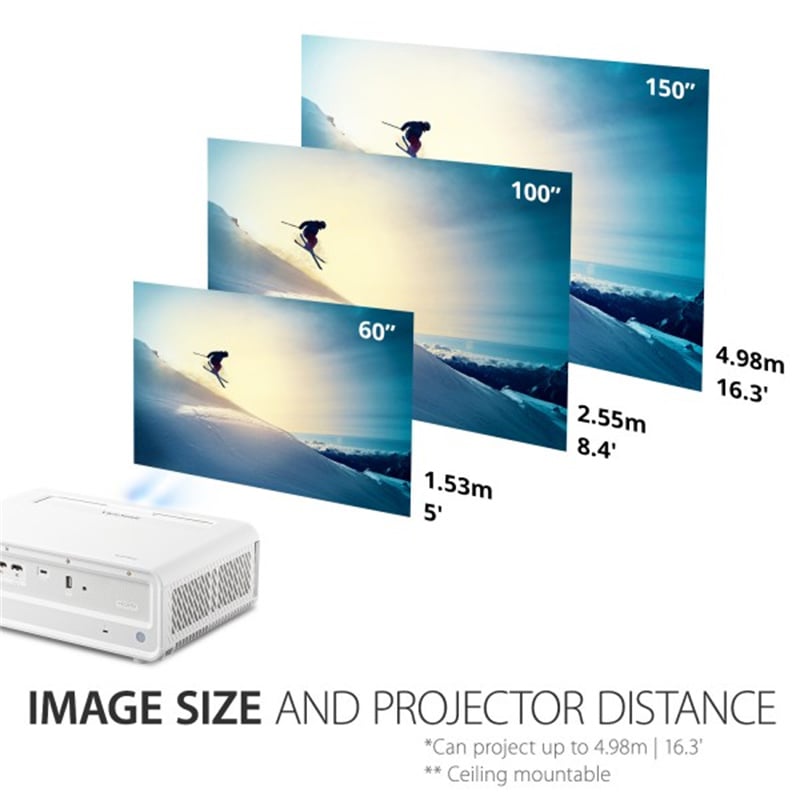 Read more:
New Released Splay: Portable Screen and UST Pico Projector 2 in 1
LG HU710PW – New Released 300″ Home Theater Projector
Hisense PX1- New Triple-Laser UST Projector Released in June