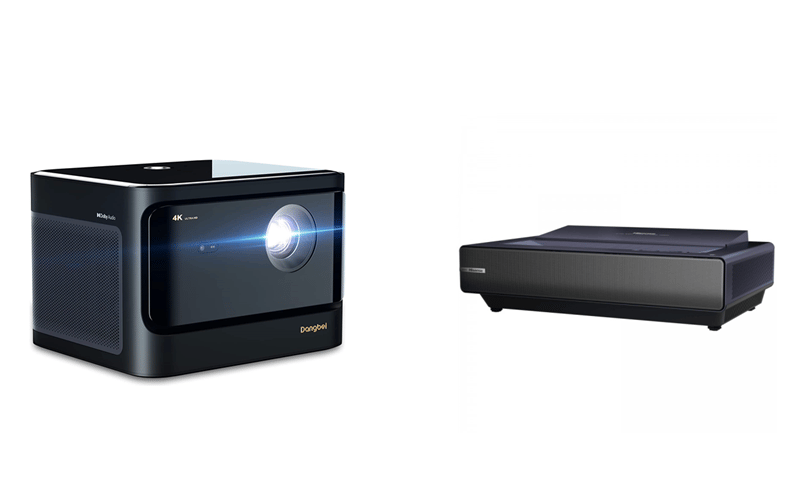 Hisense PX1 vs Dangbei Mars Pro, two famous projector brands from China, let's look at them side by side, see which one is better and more worth buying.
The image quality of this popular Dangbei Mars Pro 4K home projector is very vivid and clear. All of the details of the picture forming by the help of this projector are displayed exceptionally. This very projector does not only have a 4K resolution but also has the brightness level that goes up to 3200 ANSI lumens which means that the image displayed is very sharp, very radiant and has different colours that are also clearly identified even in ambient or broad day light alongside indoor lighting.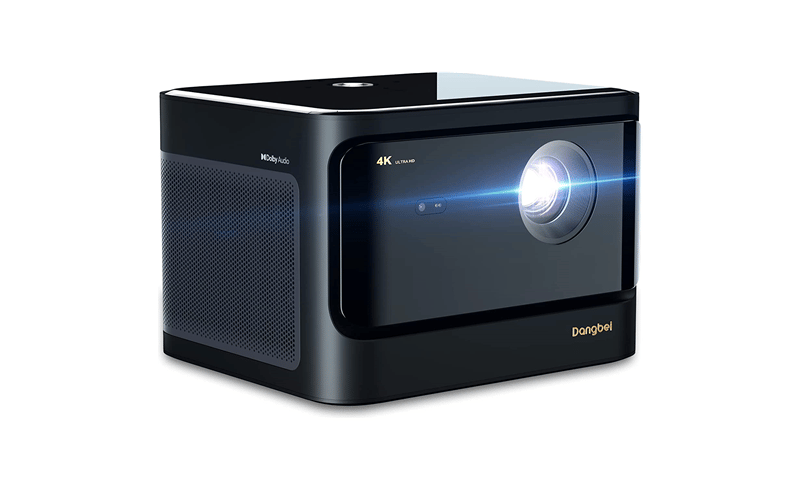 The Dangbei Mars Pro 4K home theatre projector offers a unique experience as it has a screen projection of 300 inches plus an astounding experience of viewing. The very anticipated 4K laser projecort comes with a MT9669 chip (flagship) and a 4G RAM and 128G ROM storage. The device is super easy for the users to operate with and is easier for them to understand. The device also allows the users the benefit of downloading multiple files and videos. It has an in-built UI assistant and operates Android 9.0 system.
Hisense PX1 houses 4K Ultra HD resolution offers 8 million pixels to create extreme clarity across an extra-large projection. High Dynamic Range expands color and contrast so you can enjoy a stunningly vibrant picture with incredible depth and detail. With built-in 30W Dolby Atmos sound, Hisense PX1 sounds bigger than it looks.
At 2000 Lumens peak brightness, the Hisense PX1 has plenty of output to faithfully recreate sparkling highlights, punchy colors, and deep blacks. Hisense PX1 features the award-winning triple-laser TriChroma laser engine to achieve full coverage of the BT.2020 color space for a true-to-life picture. With Variable Focus the PX1 delivers a razor-sharp 4K image in sizes from 100″ to 120″.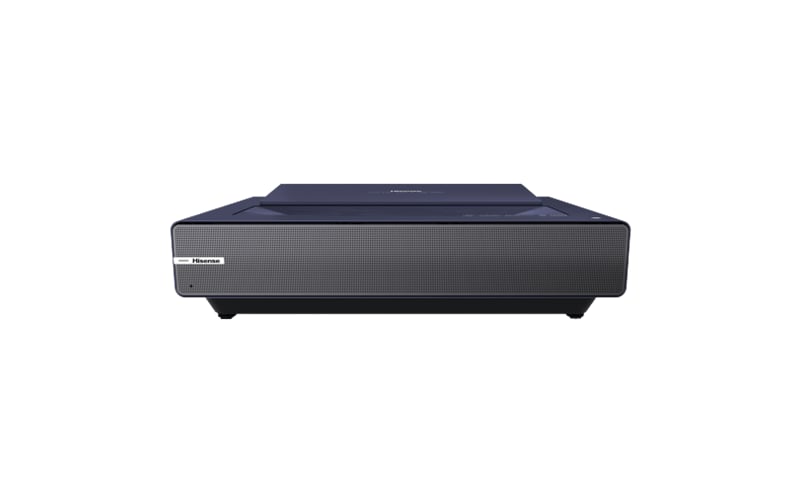 Hisense PX1 vs Dangbei Mars Pro, which one is better and more worth buying? In terms of brightness, Dangbei Mars Pro is brighter than Hisense PX1, in terms of resolution, they all offer UHD 4k (3840 x 2160), Dangbei Mars Pro is not an UST projector, but it offers larger screen size that is up to incredible 300 inch without any image degradation. To sum up, Dangbei Mars Pro would be a better option for consumers.
Read more:
Philips Screeneo U4 vs ViewSonic X2: What's the Difference?
ViewSonic X1 vs ViewSonic X2: What's the Difference?
BenQ TK700STi vs VAVA 4K: Which is the Better?
HU915QB VS HU915QE: What's the Difference Between the two LG CineBeam Projectors?