The body of the Sharp XG-Q1A is made of silver-gray metal, which is full of technology and has a simple and elegant appearance.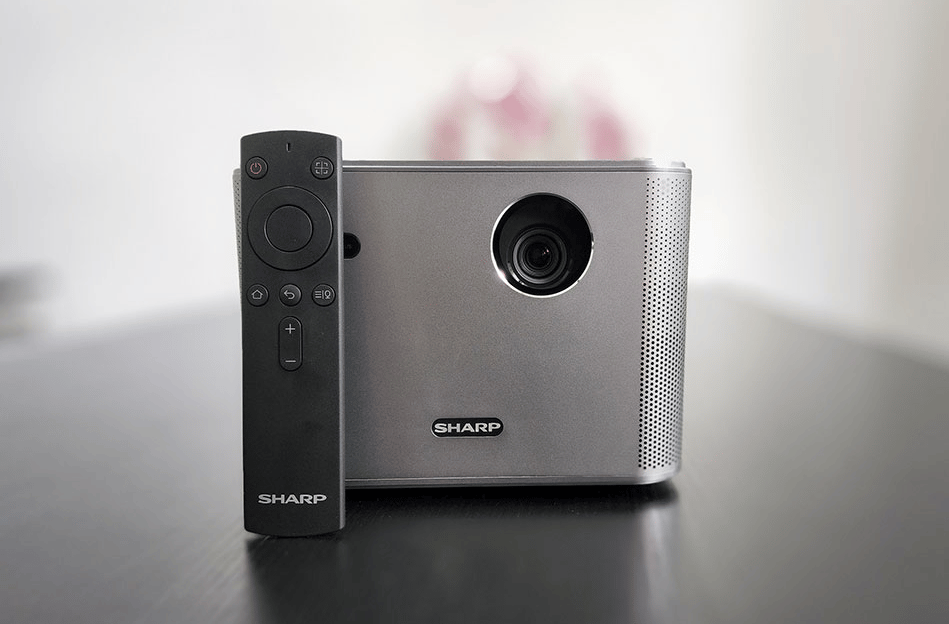 The interfaces behind the fuselage include mainstream interfaces such as HDMI, USB, LAN, DC IN and SPDIF, and support 2.4G/5G dual-band WiFi.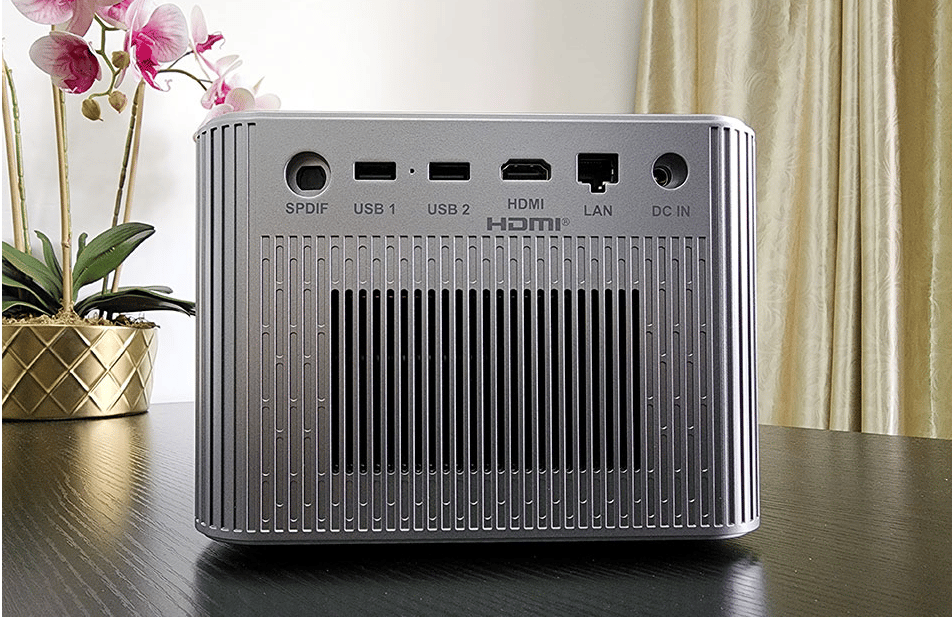 XG-Q1A is equipped with fully automatic four-way keystone correction, focus, picture zoom and other functions to make it suitable for various spaces. When a picture of about 100 inches is placed, the picture quality is clear and bright, and the color is transparent and natural. In addition, we also played a football game, and obviously felt that the picture optimized by the intelligent frame insertion compensation technology is very smooth, and there is no smear. At the same time, when playing documents or dark pictures, HDR10 decoding technology makes more dark details clear.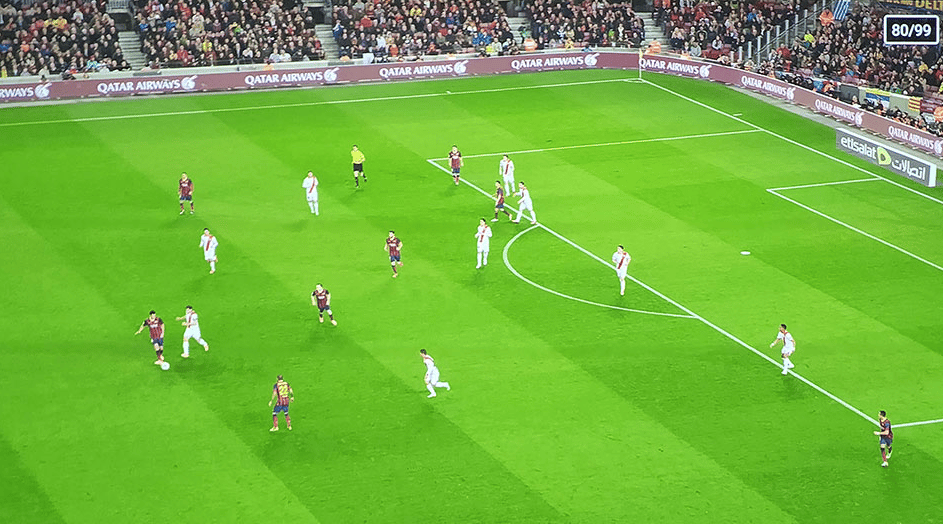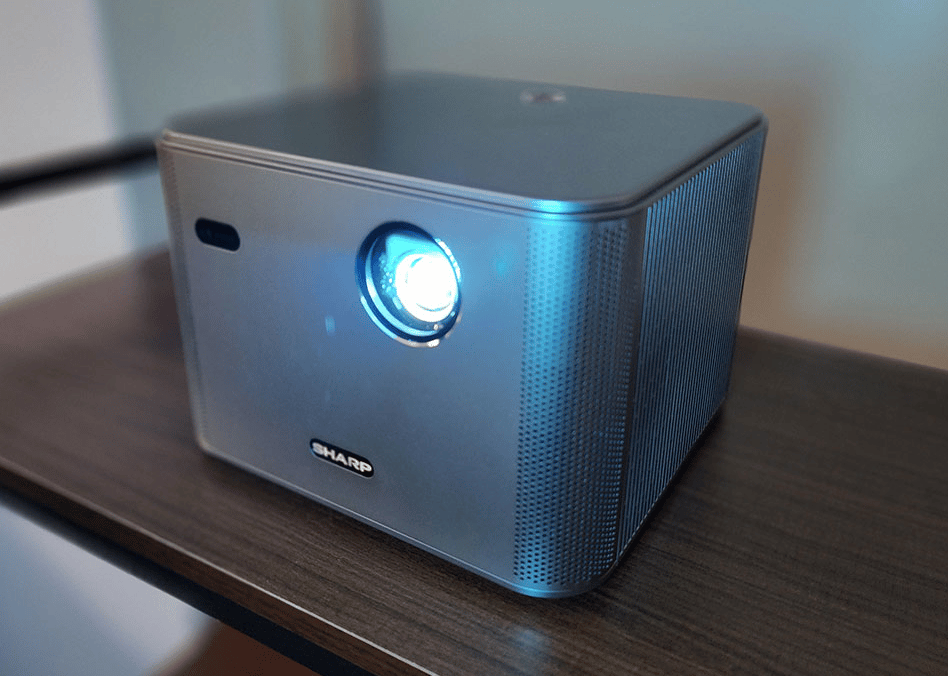 The compact body of the XG-Q1A is not much bigger than a coffee cup. The weight of less than 2.3 kilograms is easy to carry at home or when going out, and it can turn the living room, bedroom, office and other walls into screens at any time, and become a mobile "smart TV".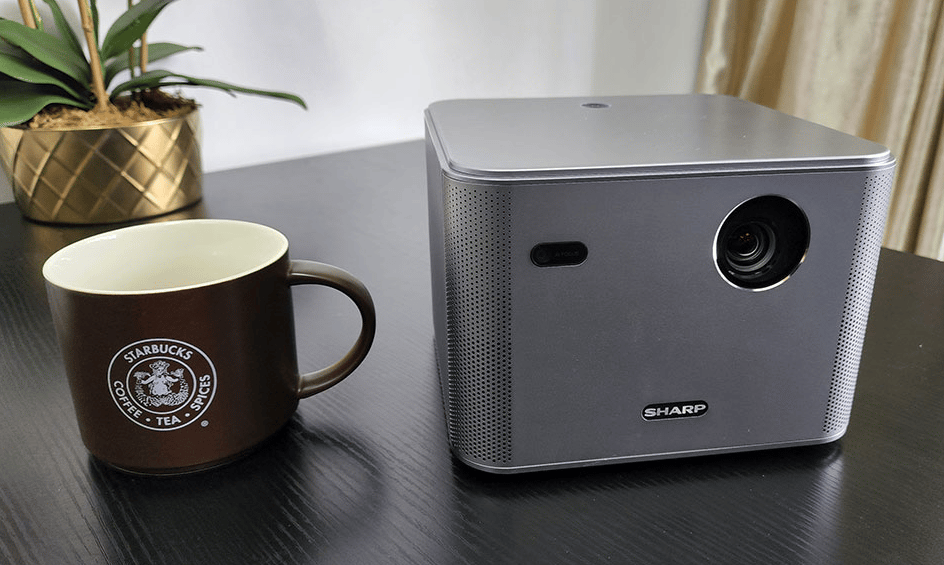 Read more:
Xming Q2 Projector Review: How is this Portable Projector?
Epson Launches CO-FH02 Multi-Purpose Projector