Epson's new CO-FH02 is a portable model which is easy to transport thanks to a more compact design. Let's take a look at it see how is this multi-pirpose projector.
The Epson CO-FH02 houses Full HD 1080p resolution output, it has both Color Light Output and White Light Output rated at 3,000 IOS Lumen. Aspect ratio is 16:9 and it is powered by a 0.62 inch with MLA (D10) LCD panel. On the plus side, it is a lamp based projector, providing 6000 hours durability with a 188W UHE lamp.
Epson CO-FH02 has Android TV built right into the unit, making it a good choice for movie and show lovers. As for the keystone correction, it allows for Auto vertical: ± 30 °, Manual horizontal ± 30 ° image adjustment. Digital 1 – 1.35 lens zoom is also supported.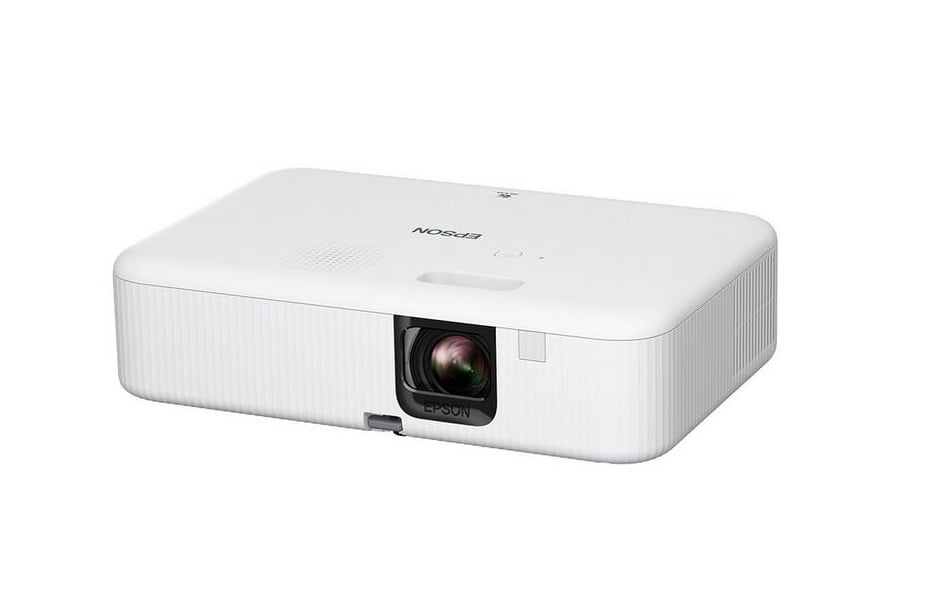 With throw ratio of 1.19 – 1.61:1, and Screen Size of 26 inches – 391 inches, Epson CO-FH02 can fit in a regular living room and bedroom. Interfaces are also provided: HDMI 1.4, USB 2.0-A, USB 2.0. Epson CO-FH02 undoubtly should be listed in the best HD projector under 500 USD, considering that Epson is the leading brand in the projector world and the advanced features and specifications.
Read more:
Vivitek Introduces New DU4871Z Laser Business Projector
Epson Launched Entry Level Projector EH-TW6150 and EH-TW6250