Epson Introduces CO-W01 Projector recently, this projector features a light and compact design. Its white and flat case is really concise and simple. How is its spcification?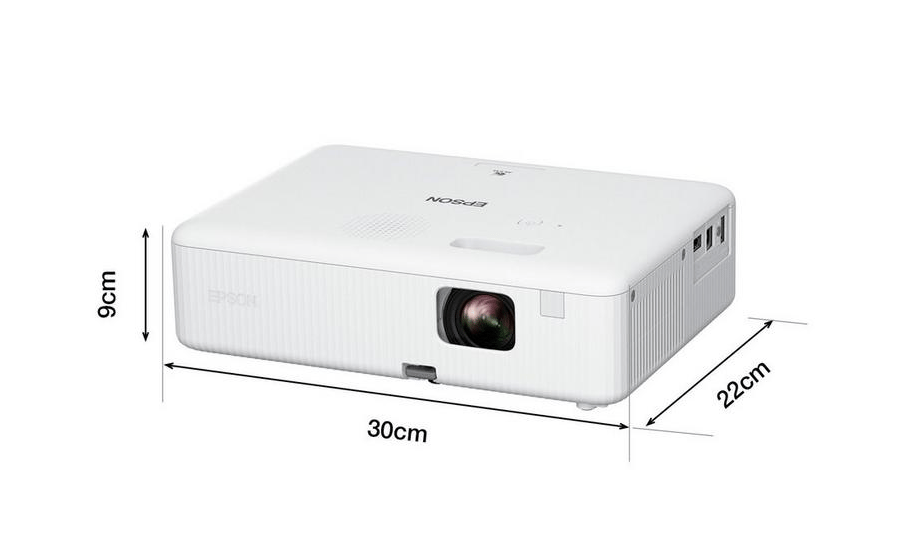 As we all know, the portability comes at an image output trade-off. Hence, it is reasonable that the Epson CO-W01 only offers WXGA (1280*800) resolution. With throw ratio of 1,27 – 1,71:1, Epson CO-W01 is able to produce a Screen Size from 25 inches – 378 inches, and digital 1 – 1.35 lens zoom is also supported.
Epson CO-W01 has Android TV to provide countless online contents. As for the keystone correction, it allows for Manual vertical: ± 30 °, Manual horizontal ± 30 ° image adjustment. For sound, CO-W01 is equipped with a 5W speaker.
It would be market available with price at 450 USD, which is a littile expensive for such specification. Emotn H1 featured with 1080P resolution and smart OS, allowing automatic keystone correction and auto focus adjustment, is only sold for under 300 USD, which is a more budget-friendly option.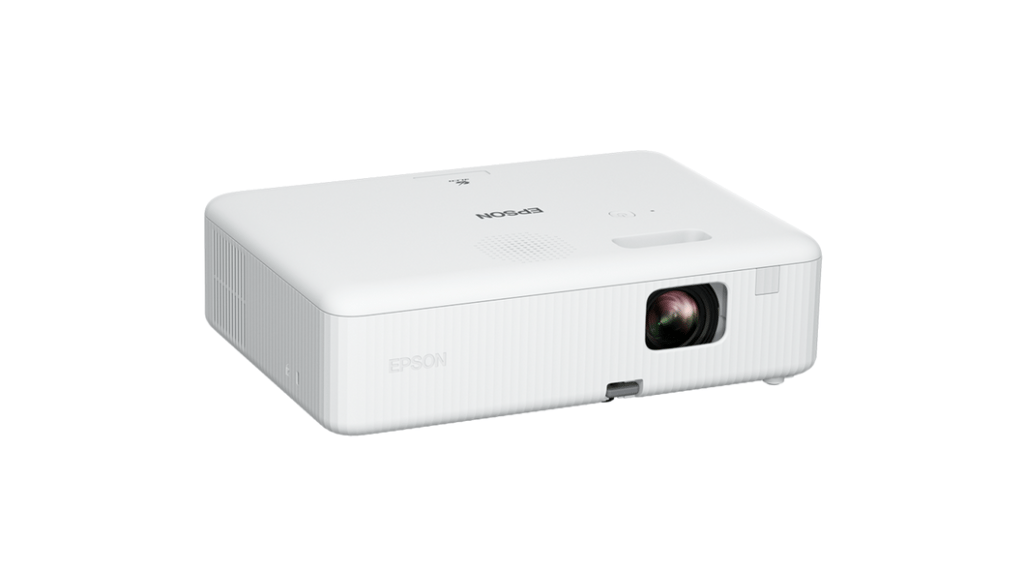 Epson CO-W01 Specs
Color Light Output: 3.000 Lumen- 2.000 Lumen (economy)
White Light Output: 3.000 Lumen – 2.000 Lumen (economy)
Resolution: WXGA
High Definition: HD ready
Aspect Ratio: 16:10
Light source: Lamp
Lamp: UHE, 188 W, 6.000 h durability, 12.000 h durability (economy mode)
Keystone Correction: Manual vertical: ± 30 °, Manual horizontal ± 30 °
Colour Video Processing: 8 Bits
2D Vertical Refresh Rate: 100 Hz – 120 Hz
Colour Reproduction: 16.77 million colours
Read more:
Epson Launches CO-FH02 Multi-Purpose Projector