How is the BenQ TW500ST projector?
The BenQ TW500ST adopts the ISO international brightness standard, and the actual brightness is 2000 lumens, which ensures the brightness of the picture and supports the projection of bright and clear pictures during the day; in terms of resolution, the standard resolution of the BenQ TW500ST is 1280*800dpi, which supports the projection of clear pictures. , it has 98% Rec.709 color gamut coverage, high picture color reproduction, and provides excellent picture output.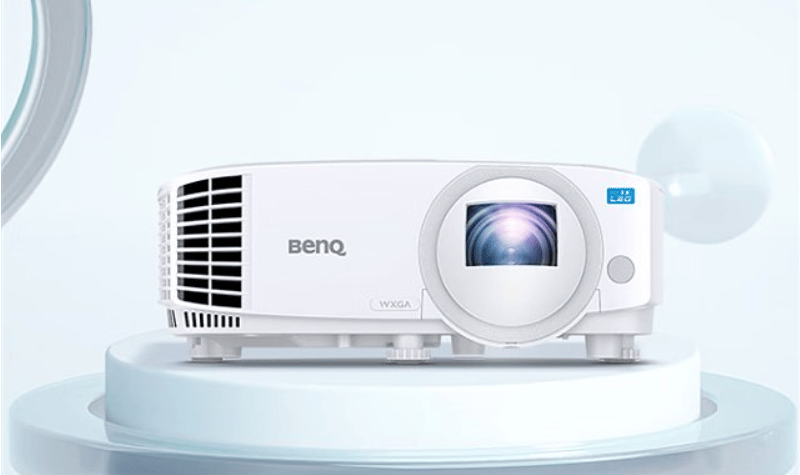 In addition, the BenQ TW500ST supports the four-way keystone correction function and supports side projection installation of the device. BenQ TW500ST is equipped with 1.2x optical zoom function, which supports screen zooming and is convenient for users. Because it is a short-focus projection, it can project a 100-inch screen at a position of 1.55m.
In terms of audio, BenQ TW500ST is equipped with 10W power audio, which can enjoy high-quality sound without external equipment. At the same time, it does not have an intelligent system, so it needs to be used with an external TV box, but it has rich interfaces, equipped with 2 USB ports, 1 HDMI port, 1 audio jack and 1 RS232 port, which greatly improves the expandability of the device, which can meet the daily use of users.
It can be seen that the BenQ TW500ST projector has better picture effects and excellent picture quality. But it is still not very convenient for users to adjust screen image. For more BenQ projector options, we have compared BenQ ht2050a vs Epson 2150 as well. In fact, smart projectors like Emotn H1, offers 1080p resolution image and supports HDR color technology, what's more, it is powered by intelligent system, which means Emotn H1 supports automatic keystone correction and auto focus, bringing users better and smooth using experience.
Read more:
Vivitek Introduces New DU4871Z Laser Business Projector
Epson Launched Entry Level Projector EH-TW6150 and EH-TW6250