This article will show you the BenQ GV31 projector review.
Stunning Full HD Visuals
The BenQ GV31 boasts a Full HD (FHD) resolution of 1920×1080 at 60Hz, providing sharp and clear visuals that will captivate your senses. Whether you're streaming your favorite shows, enjoying movie nights with friends, or making business presentations, the GV31 ensures every detail stands out, delivering an immersive viewing experience.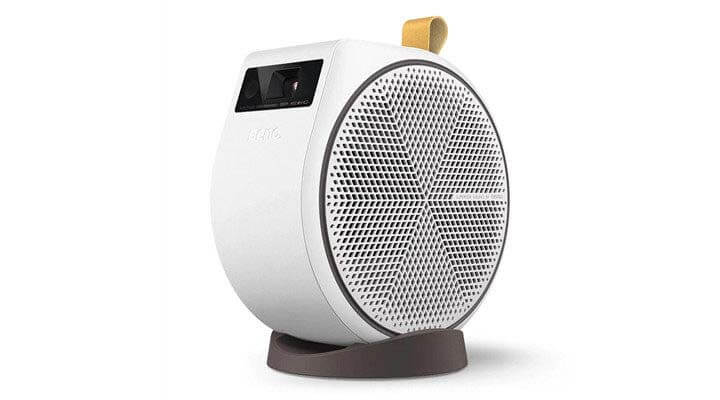 Versatile Projection Sizes
The GV31 is designed to adapt to your preferences, offering projection sizes ranging from 30 inches up to an impressive 120 inches. With up to 98 percent Rec.709 standard color gamut and a high contrast ratio of 100,000:1, the projector delivers vibrant and accurate colors, making your content come to life on the big screen.
Long-lasting Battery Life
Say goodbye to interruptions during your movie sessions, as the BenQ GV31 comes with a powerful built-in battery. With up to 180 minutes of video playtime or 300 minutes of music on a single charge, the GV31 allows you to indulge in extended entertainment sessions without worrying about running out of power.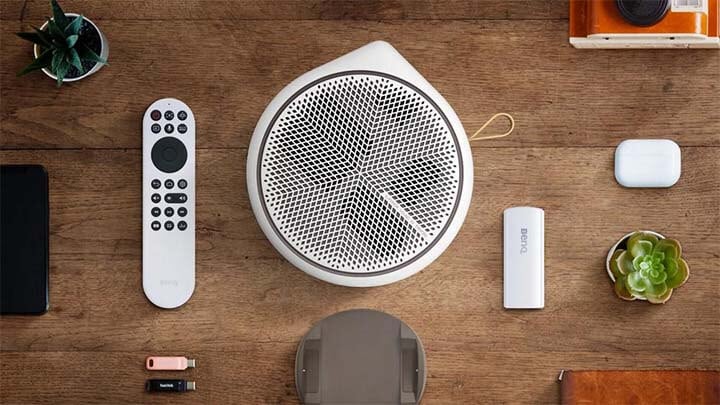 Portable and User-friendly Design
Weighing just 1.7 kilograms and measuring 31.3mm (W) x 203.2mm (H) x 191.4mm (D), the GV31 is incredibly portable, allowing you to take it anywhere you go. Its versatile design makes it perfect for outdoor use or even as a ceiling projector, offering a unique and immersive experience right in the comfort of your home.
Rich Audio Experience
The GV31 doesn't compromise on audio quality either. With a 16W 2.1-channel sound system comprising dual 4W midrange tweeters and an 8W bass, the projector delivers impressive audio to complement its stunning visuals. Additionally, the GV31 can double as a wireless Bluetooth speaker, making it even more versatile.
Seamless Connectivity
Connectivity options abound with the GV31. It features one USB Type-A, two HDMI 1.4b ports, a 3.5mm headphone jack, and a barrel-type power input. The all-in-one USB Type-C port not only delivers power to the projector but also supports data transmission. Bluetooth 5.0 and Wi-Fi 5 connections, along with Android TV and Chromecast/AirPlay support, ensure seamless streaming experiences.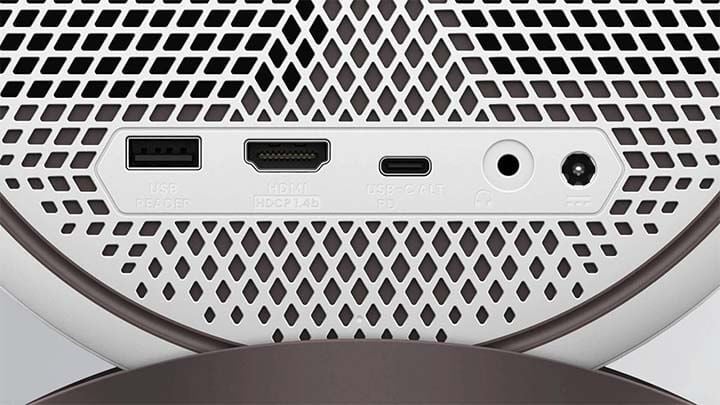 Conclusion
In conclusion, the BenQ GV31 Portable Projector is a top-notch entertainment companion that promises to transform your home entertainment setup. With its Full HD resolution, impressive brightness, and user-friendly design, the GV31 delivers captivating visuals and immersive audio that will keep you enthralled for hours on end. Whether you're watching movies, streaming your favorite shows, or giving presentations, the GV31 will exceed your expectations and provide endless enjoyment. Embrace the future of entertainment with the BenQ GV31 Portable Projector and immerse yourself in a world of stunning visuals and rich sound right at home.