The Xming Q2 projector has a clean and tidy color scheme without any extra decoration, and it is not obtrusive when placed in the living room. There are large-area heat dissipation holes on both sides and rear of the fuselage, and a sound hole on the front. The same is a projection product. Compared with the standard "TV box", Xming Q2's appearance is remarkable. The portable feature also makes its application scenarios not limited to living rooms and bedrooms, and can also be taken outdoors to enjoy the outdoor movie party.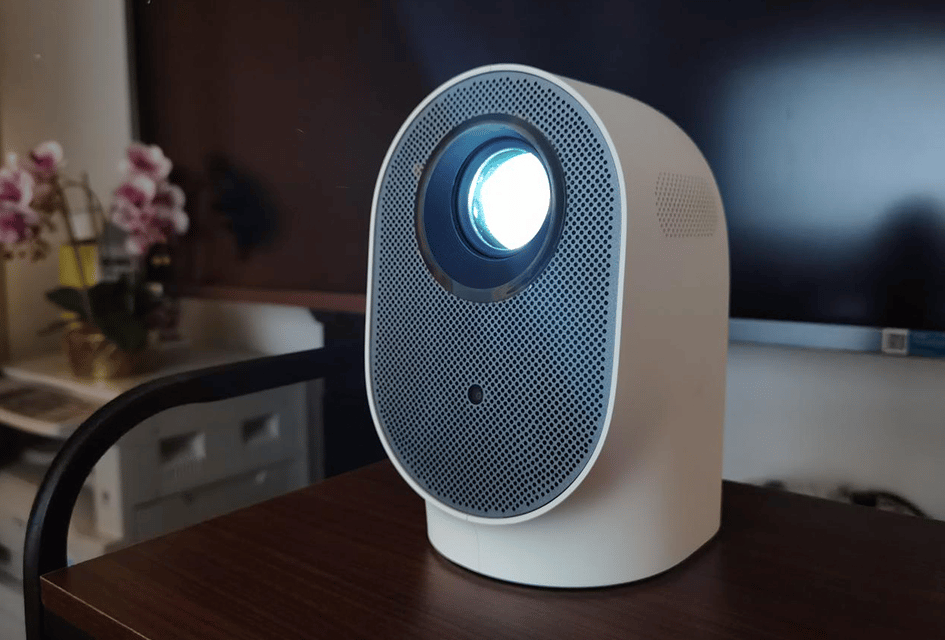 Connected to the power supply, Xming Q2 has a good mute performance after it is turned on, thanks to the composite heat dissipation design of its internal turbine and external axial flow. When it comes to the light machine, the integrated custom closed light machine with IPX5 dustproof level used by Xming Q2 helps it display beautiful pictures, which not only greatly prolongs the life of the light source, but also effectively solves the problem of black spots on the screen.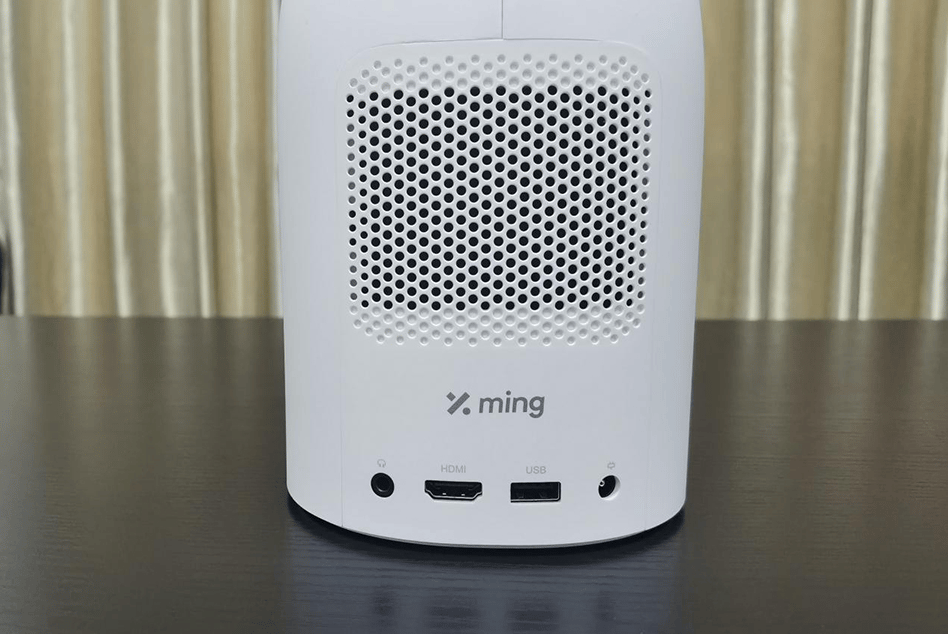 In addition to the basic focusing and correction functions, Xming Q2 is also equipped with FAV image quality optimization technology and automatic obstacle avoidance functions for home scenarios and user needs, which can better cope with the problem of screen occlusion during indoor side projection.

Xming Q2 can use voice commands through the voice buttons on the remote control, and can connect the projector to the Mijia IOT smart home system to realize the central control function. By scanning the code on the mobile phone, we can bind the mobile phone number to the FengOS system, which not only realizes "one-touch screen casting", but also directly replaces the remote control to control the projector.
Read more:
Epson Introduces CO-W01 Projector | Review