Hisense 120L9-Pro Laser TV is a new model for China market. This writting will shed some light on this 4K laser projector to see what makes it distinguished from other products.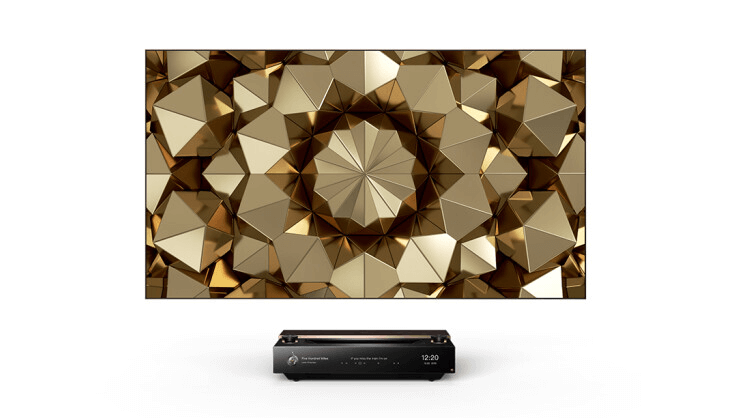 This model, reffered as Hisense 120L9-Pro, has a wide touchscreen on its front.  it is built around Android, which should provide a greater degree of versatility. At the heart of the Laser TV 120L9-Pro lies a quad-core SoC with four ARM Cortex-A53 CPU cores, complemented by 3 GB of RAM and 64 GB of storage.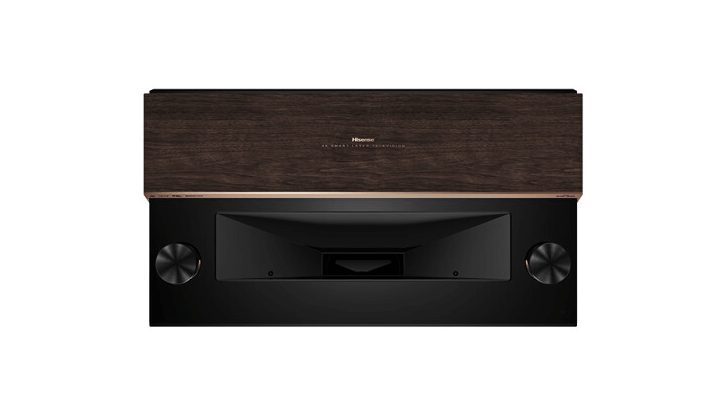 the Laser TV can create up to 120-inch images. According to Hisense, the device outputs at full 4K, (3,840 x 2,160) and covers both the BT.2020 and DCI-P3 colour spaces. In other words, the Laser TV 120L9-Pro should deliver excellent colour accuracy, as well as sharp visuals.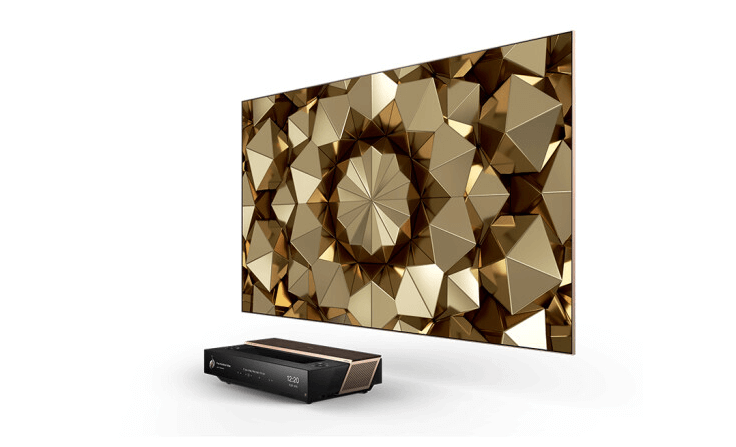 Moreover, Hisense has included a 50W sound system and bundles a wireless subwoofer to handle low frequencies. To protect your eyes, proximity sensors dim the lasers when something gets too close.
Read more:
Yaber Pico T1 The Slimmest and Portable Projector Review
JIRENO CUBE4 Fully Sealed 1080P Projector Review