Panasonic launched a new laser telephoto projector PT-LMZ420C series, which continues the previous style in appearance.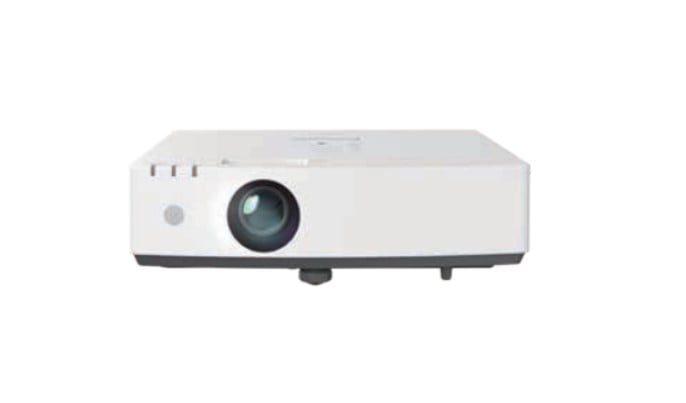 The sophisticated optical design makes the PT-LMZ420C series a more compact and lightweight LCD laser telephoto projector. The body weighs only 4.2Kg and can achieve a maximum center brightness of 4,400 lumens. 3,000,000:1 high contrast ratio, true-to-life color reproduction, and strong light sensing ensure images are clearly visible even in bright outdoor, classroom and office environments.

The PT-LMZ420C series projector is equipped with a 1.2x zoom lens to achieve a flexible 1.36–1.64:1 throw ratio, enabling large-screen projection at close or long distances. Equipped with vertical/horizontal lens shift function, vertical, horizontal and corner correction functions can be Adjust each corner of the screen individually.
When the projection distance exceeds the optical zoom range of the projector, the projection distance can be extended with the newly equipped digital zoom extension function. For example, when projecting a 100-inch screen, the optical zoom can extend the projection distance of 3.53 meters to 4.42 meters.
Read more
Dangbei U1 Review: Amazing Mini UST Projector
Optoma ZU820T vs ZU725T Review – What's the Difference?