Optoma UHZ716 vs Dangbei Mars Pro, Which projector is a better option, hope this writting will help you to make informed choice.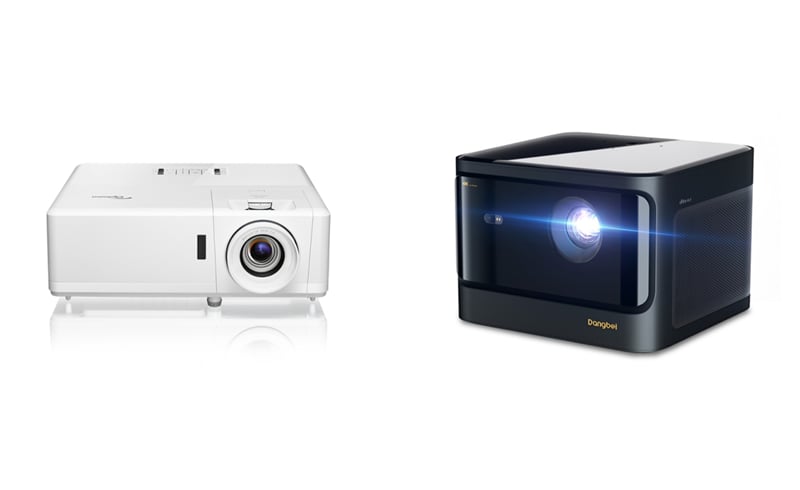 From the analysis of the basic optical configuration, Optoma UHZ716 adopts DLP display technology with better performance, and the 0.47DMD display chip can bring him good optical performance; in terms of light source, Optoma UHZ716 uses 4K The laser light source can project 3000 lumens of brightness and 4K ultra-high-definition resolution, bringing very good picture expression.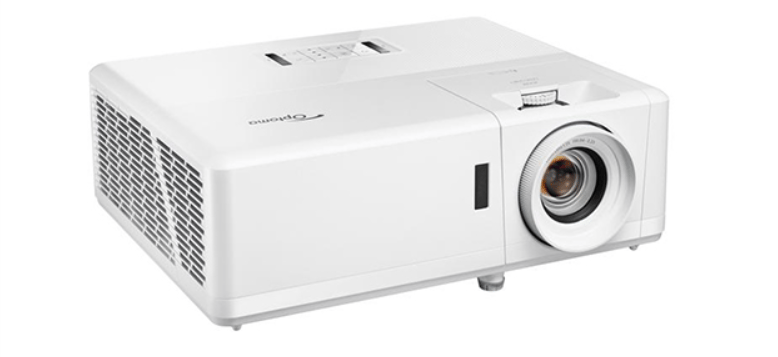 Optoma UHZ716 also has an ultra-high contrast ratio of 1,000,000:1. With HDR10+ and HLG high dynamic decoding technology, it can not only present more picture details, but also bring purer picture colors, and the contrast between light and dark of the picture has been effectively improved. Optoma UHZ716 has built-in Android 8.0 operating system, which supports downloading third-party software. The built-in 4 new Gamma curve modes allow users to adjust their own comfortable colors. In terms of audio configuration, Optoma UHZ716 has two built-in 15W high-quality speakers, and the sound quality can reach the cinema level, bringing an immersive viewing experience.
The image quality of Dangbei Mars Pro 4K home projector is very vivid and crisp. All of the details of the picture forming by the help of this projector are displayed exceptionally. This very projector does not only have a 4K resolution but also has the brightness level that goes up to 3200 ANSI lumens which means that the image displayed is very clear, very radiant and has different colours that are also clearly identified even in ambient or broad day light alongside indoor lighting.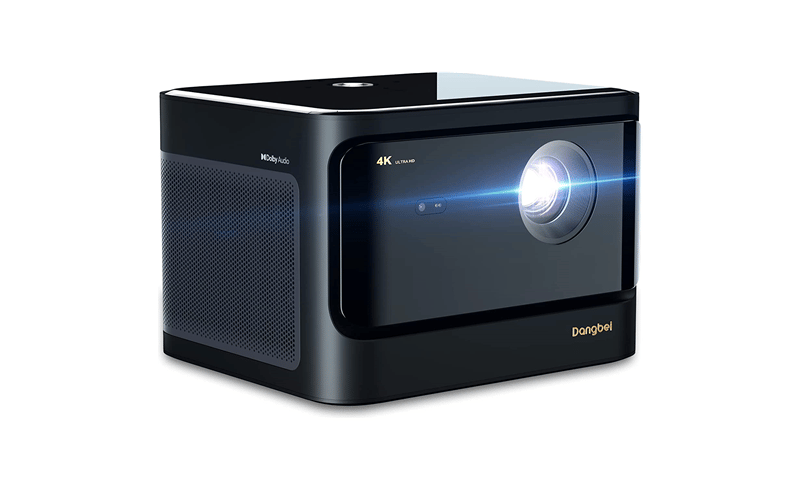 The 4K home theatre projector offers a unique experience as it has a screen projection of 300 inches plus an astounding experience of viewing.
The projector has various inbuilt features such as auto keystone correction, autofocus, intelligent screen alignment, intelligent obstacle avoidance. It also supports Dolby Audio and DTS for clear sound.
To sum up, They are very similar in specs and features, dangbei mars pro is brighter than Optoma UHZ716. If you are looking for a more cost effective option, Dangbei Mars Pro wouldn't let you down.
Read more:
Philips Screeneo U4 vs ViewSonic X2: What's the Difference?
ViewSonic X1 vs ViewSonic X2: What's the Difference?