With a 3D projector, you enjoy a much more realistic movie experience thanks to its special depth. Also, the true-to-life senario simulation add great adcantage to gameplay experience. In this top list we put on the best 3D projector we have reviewed, you wouldn't want to miss this if you are looking for the excellent projector with amazing 3D feature.
Things need to know before buying the best 3D projector
Lumens & Contrast ratio
Generally speaking, the darker the room, the less need for brightness. In a natural lighting room, it is recommended to buy a projector with at least 2000 lumens. The contrast ratio is another factor to consider. To maximum the real-life 3D effect, you should consider those projectors with contract ratio of at least 5000:1.
Require 3D glasses
To watch 3D movies, only a 3D projector is not enough, you also need 3D glasses to work with it. Some models will include the right glasses in the box, and some need you to invest in another 3D glasses. Therefore, in consideration of budget, you better check whether the projector model needs you to buy the specific 3D glasses to match with it as well as its price tag.
Our picks for the best 3D projector
Epson Home Cinema 5050UB
$2,999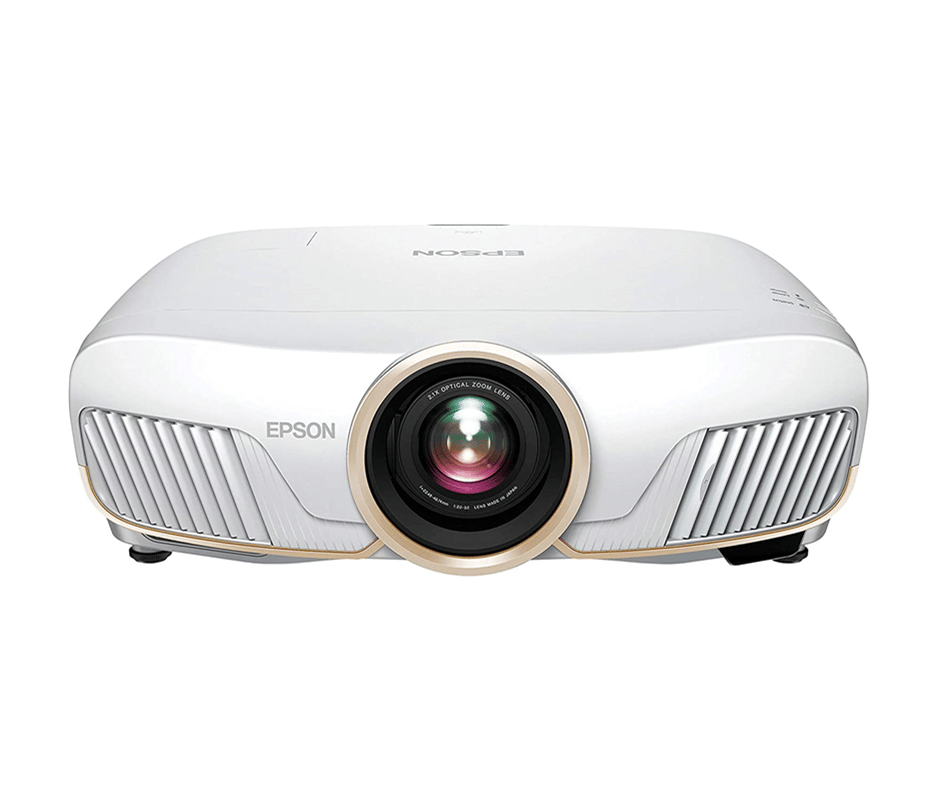 Pros:
Precision HDR curve adjustment
Outstanding brightness
4K resolution
3D compatible
Cons:
Short lamp life with 3,500 hours
Epson Home Cinema 5050UB is a well deserved all-round player, always been included in all kinds of top list of best projectors. No matter what you are after, 3D movie viewing, gaming, massive 4K home cinema screen enjoyment, you can get it from Epson Home Cinema 5050UB. With a bright rated at 2,400 lumens and UHD 4K resolution added by high dynamic range compatibility, along with a wide range of sophisticated setup features such as motorized lens shift and focus, .Epson Home Cinema 5050UB offers all the merits that a best projector should have.
However, Epson Home Cinema 5050UB has one shortcoming that is relatively lamp life. Nowadays most middle or high end projectors are equipped with laser light source, followed by the advantage of supreme long lamp lifespan. If you choose Epson Home Cinema 5050UB, you should get prepared for the frequent replacement of projector lamp.
ViewSonic PX703HD
$723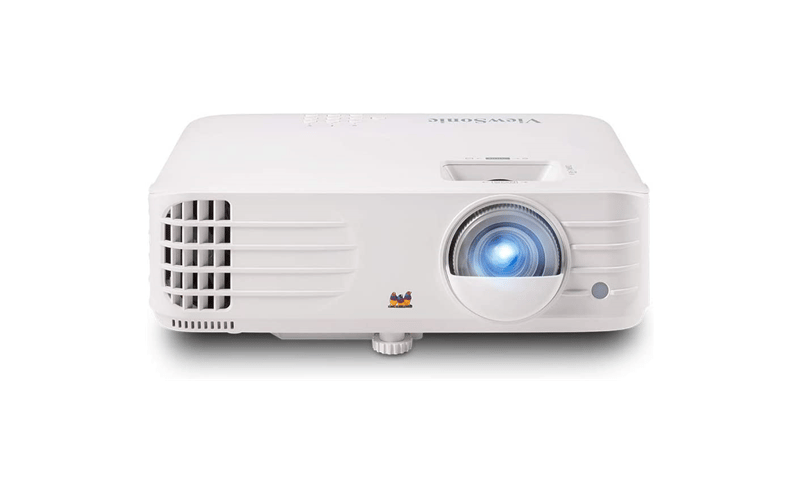 Pros:
Lamp bright enough for use in well-lit rooms
A wide color gamut gives you bright, accurate hues
3D compatible
Cons:
Lens shift won't work in gaming mode
Average lamp life
PX703HD shows ViewSonic's way of describing super high definition resolution, high frame rates, and warm butter-smooth transitions. It is a surprisingly light-weight projector and compact, too. PX703HD can be ceiling mounted, set on a table, or even reverse mounted behind the screen, which is very flexible. It supports 1920x1080p resolution and 3,500 lumens of brightness. Dynamic contrast ratio is up to 12,000:1.
The throw of the ViewSonic PX703HD is slightly shorter than many home theater projectors. You'll have no problem hooking the PX703HD up to any content source. It supports game consoles, mobile devices, PCs, and media players.Something else to note is that the lamp is bright enough to keep colors vibrant even at 200" and larger screen sizes.
Dangbei Mars Pro
$1,799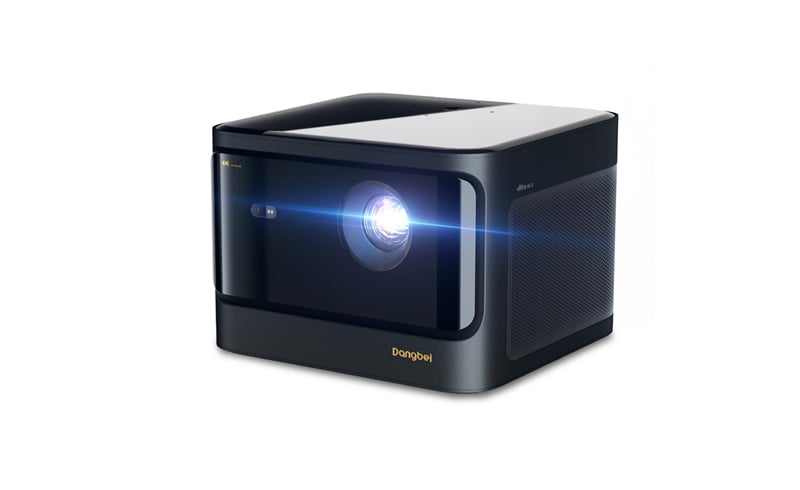 Pros:
Supports 3D and HDR10+
Laser light source with super long lifespan
Dolby audio and DTS sound
Cons:
A little of heavy
The Dangbei Mars Pro projector works with flagship MT9669 processing chip and has 4G RAM along with 128GB ROM, which ensures Dangbei Mars Pro's smooth performance of system including image upscaling ability and smart features. With the latest ALPD laser light source, Dangbei Mars Pro can easily support 4K native resolution, and has a brightness of up to 3200 ANSI lumens.
Its new 2.5D coated glass + aviation aluminum material makes it fashionable and stylish. Dangbei Mars Pro has excellent processing ability, along with HDR10 dynamic decoding technology, it can restore the real effect of the film to the greatest extent. It supports all-directional 3D play, with a more intense sense of reality, you can enjoy an immersive viewing experience with no need to go to the theater.
Optoma GT1080
$849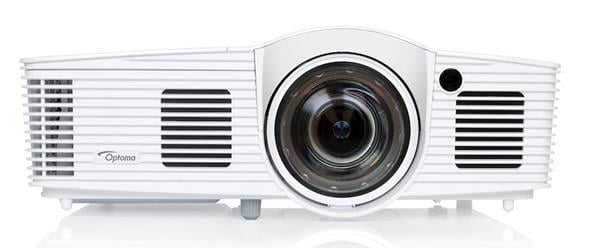 Pros:
3D ready
15ms response rate
Long lamp life
Cons:
Excessive heat and noise
Poor daytime performance
Optoma has been good at offering users with a professional-quality home theater viewing experience. It is no exception wtih this excellent Optoma GT1080. A 100-inch image can be given just position it 5 feet away from the screen. Its outputs is up to 1080P/60Hz, plus with the low latency, Optoma GT1080 is great for gamers. It offers a peak brightness of 2800 lumens, what's more, it is capable of producing gorgeous color details. While the built-in speakers won't be as good as a soundbar or surround sound system, they're perfectly respectable.
Among all the best 3D projectors, Optoma GT1080 is the cheapest model. For consumers want to experience 3D feature but don't want to invest too much on it, we believe Optoma GT1080 would be a good option. You may have noticed it is a 3D ready projector, but it's reasonable giving the fact the Optoma GT1080 only sold under $1000.
Sony VPL-HW79
$4,464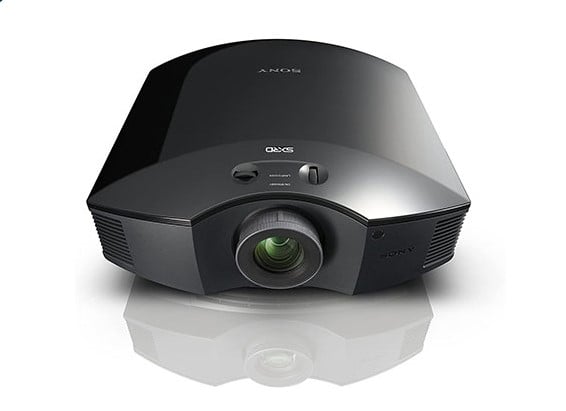 Pros:
Supports Full HD 3D
Zero Rainbow Effect
1080p resolution
Cons:
Short lamp life with 6,000 hours
Sony is a brand in the home theater market and has gained the trust of consumers. This Sony VPL-HW79 adopts high-pressure mercury lamp as light source, but the luminous efficiency has been significantly improved. Sony is excel at the versatile system settings and smooth user interface. For example, Sony VPL-HW79 can retain the rich details of the dark part through the new gamma curve option.
Sony VPL-HW79 supports Full HD and Full 3D, features advanced SXRD panel technology. Sports fans will be particularly drawn to this projector because Sony VPL-HW79 houses "motionflow" technology to avoid any blurred images even in the fast moving screen dispaly.
Conclusion
In this writing we have listed the best 3D projectors to suit your budget. But to recommend the most powerful and excellent projector, Dangbei Mars Pro should be the best choice. Especially it comes in $1,799, which is very cost effective.
Buying Guide for Choosing the Best 3D Projector
If you are looking for your first projector, we recommend you start with Projector beginner' guide to learn some basic knowledge about projectors. Because knowing the critical specs of projector will help you make an informed decision.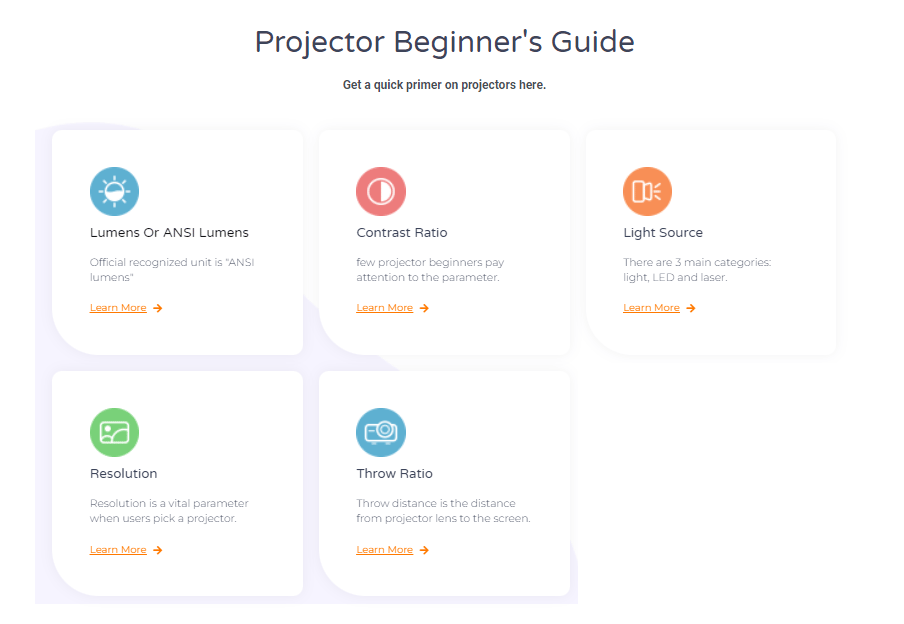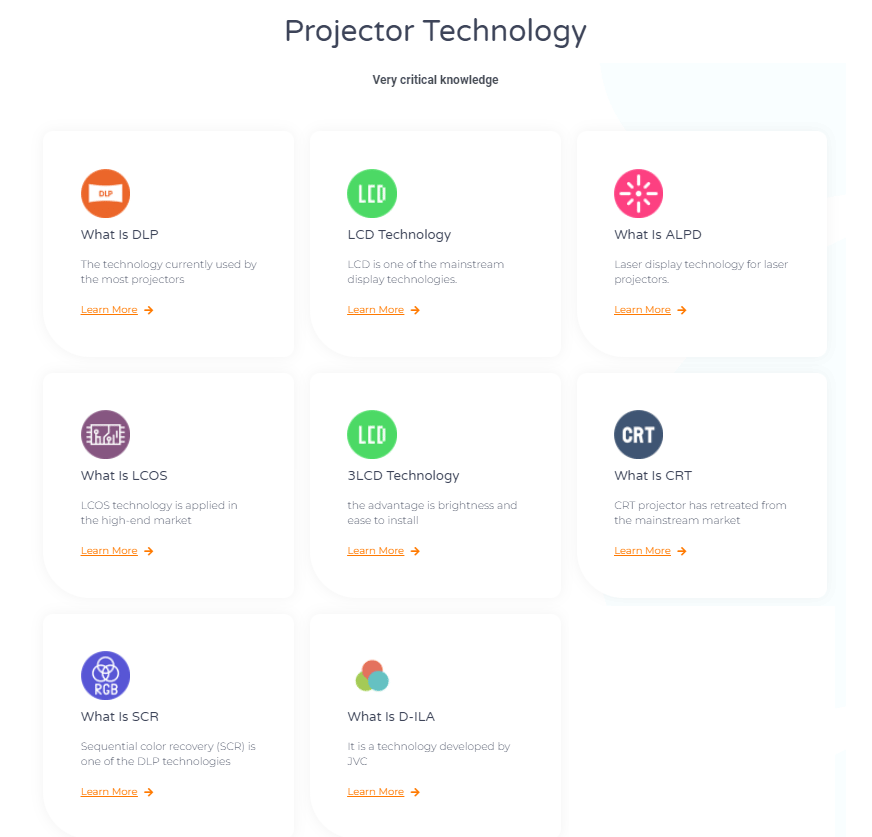 Things Need to Know When Choosing the Best 3D Projector
3D Ready vs 3D
3D projectors are able to accept and display all these four mainstream 3D transmission formats. However, 3D ready projector can only deal with a limit number of 3D transmission formats. You may be confused and wonder "So would it affect my 3D viewing experience?" The answer is yes, the ability to analyze how many kinds of 3D transmission formats really matters a lot. Learn more from: What is 3D Ready Projector? The Difference Between 3D and 3D Ready
Different Systems Used by 3D Projectors to Render Videos in 3D
The systems used by the 3D projector in order to render a movie, video clip or TV show in full stereoscopic 3D can be divided into 3 main categories—Active 3D System, Passive Polarized System, and Passive Optical Filter System. They all use special glasses and/or screen technology to ensure that each of your eyes view a separate image to create the illusion of depth.
Types of 3D Transmission Formats
3D projectors have an data stream type that it receives then projects in various formats. These formats include Checkerboard, Side-by-Side, Frame Packing, and Frame Sequential.
Why 3D Projoector Becomes Popular
A 3D projector allows a viewer to see movies projected in pseudo-3D so there's a sense of depth of what you're watching. When you are watching Si-Fi movies or hollywood blockbuster, those exciting scenes seem to happen in the face of you, makes viewers feel like being part of the plots.
3D projectors have been gradually applied in the educational field. 3D projector technology is mostly utilized to stereoscopically view 3D architectural designs and create a situation simulation, which really helps yield twice the result with half the effort regarding to education.
In recent years, the prices of 3D projectors have dropped to affordable levels, making them more common in middle-class households.
FAQs for Choosing the Best 3D Projector
Q: What Is The Difference Between a 2D and 3D Projector?
A: Watching 3D movie on 3D projector will make you feel become part of the in-depth visual action, you will feel more like you're part of the action. The explosions seems blow up right into your face, the bullet seems to fly toward you. This is what 2D projector can not provide you.
Q: Can I play all the all the movie on 3D projector?
A: Only a limited amount of movies use 3D, and most movies are still in 2D, even the current Hollywood tent pole genre of Superhero Films that would've cashed-in on the tech the most. 3D projector can only play and present the movies with 3D format, it can not transform any movie into 3D movie. Therefore, you can only paly the movie with 3D format on the 3D projector.
Q: Do 3D projectors need a special type of screen?
A: You can use the same type of screen for 3D projectors that you do for regular video projectors. Unless you have polarized glasses, in which case you may need a polarized projector screen.
Q: What connectivity options do 3D projecotrs have?
A: Most 3D compatible projectors will offer a range of connectivity options including HDMI High-Speed Cable, Set-Top Boxes, Bluetooth or Wi-Fi.
Read more:
Best DLP Projectors Under $2000
Best 1080p Projector Under $1000
Top 8 Best Outdoor Projectors for 2022
Top 6 Best 4K Projectors for 2022