We spent tens of hours reviewing DLP projectors, comparing the technical specifications in order to identify the best DLP projectors that is under $2000. We came away with some best options listed below, that we feel are great value for those looking for a high-quality projector on a budget.
Continue reading for detailed reviews of each projector, we looked at the critical spec such as resolution and contrast ratio, how large a screen you can project and the quality of the picture displayed. Hope this buying guide would help you make informed choice.
BenQ TK800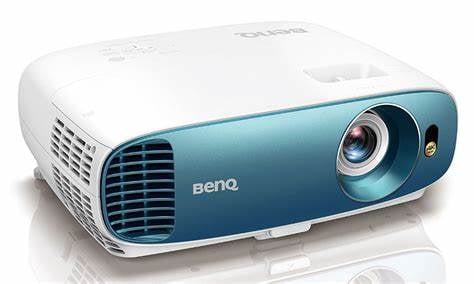 Pros:
Vibrant color and bright image
Dedicated mode for sports shows
HDR10 support
High brightness with 3000 lumens
Cons:
A mechanical auto-iris for better contrast
We appreciate this projector from BenQ for its crisp, clear picture quality. There are a number of features that set this DLP projector apart. ensures that you will get all of the detail out of your movies and games. . It really does let you reach to your public with its true-to-life colors and DLP technology, clear audio, and good brightness.
In addition, BenQ TK800 also stands out for its super-realistic HDR10 quality. The projector's brightness, contrast, and color tone display are therefore superior to conventional models. You will love this cool feature if you have a favorite stock of 3D videos with 1080p HD resolution.
Optoma UHD38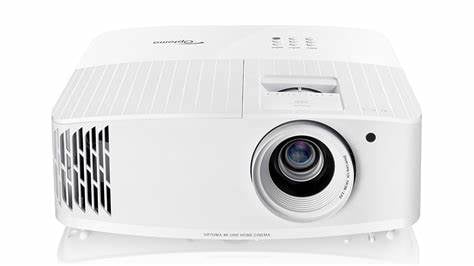 The UHD38 is equipped with 4,000 ANSI lumens that can be used during the day as it is capable of pumping very bright reflections. Also, enjoy up to 15000 hours lamp life enabling an average of two 2-hour movies every day for more than 10 years.
In addition, it houses a special feature that is the 'enhanced game mode', which reduces input latency and has a response time of 16.7ms, which can be played with console and computer games 4K / 60Hz, requiring it to be used for a very high-end gaming.
Pros:
Maximum 300-inch image
High brightness with 4,000 ANSI Lumens
4K resolution
Long lamp life
Cons:
Long-throw lens seems an odd choice for a gaming projector
Dangbei Mars Pro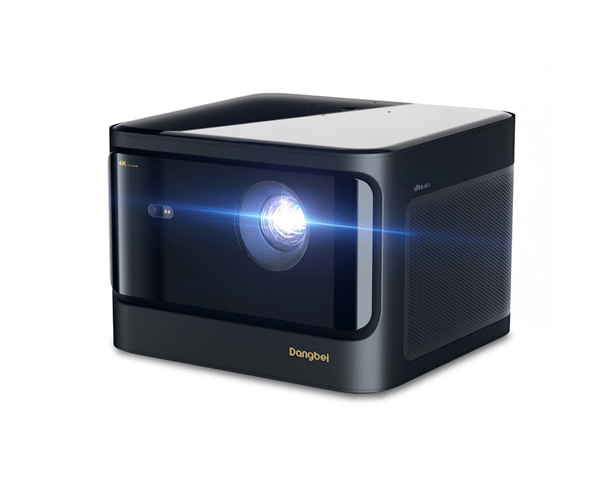 Pros:
3,200 ANSI Lumens
4K resolution
ALPD light source with 20,000-hour lamp life
Maximum 300-inch image without image degradation
Cons:
Long-throw ratio
Dangbei Mars Pro projector is equipped with the flagship processing chip MT9669, runs smoothly with all kinds of smart features including auto obstacle avoidance, automatic screen entry, which makes its setup is like a snap. Also, it uses the latest ALPD laser light source, which houses many merits such as long life span, natural image output and incredible brightness.
As for image, Dangbei Mar Pro supports 4K native resolution, and has a brightness of up to 3200ANSI lumens as well as HDR10 dynamic decoding technology, bring the enjoyment of the film to the greatest extent. MEMC feature of this projector can offer you excellent viewing experience of action movie and sports event.
LG HU70LA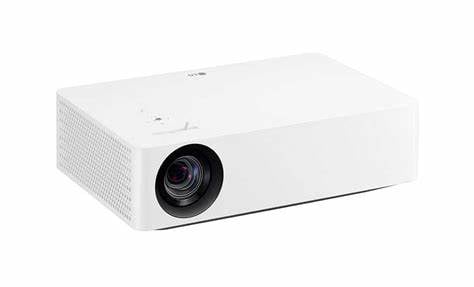 Pros:
4K resolution
supports HDR 10
contrast ratio of 150,000:1
Comes with Netflix, Prime video
Cons:
Relatively low brightness
The underwhelming 1,500 lumens of brightness of LG HU70LA can struggle and result in reduced contrast in well-lit rooms. Thanks to these features, along with its 16,7 million colors, this projector makes every content engaging for its audience.
App installation is relatively easy. LG HU70LA comes with LG's WebOS operating system, which is easy to use and supports most major streaming services. The projector comes with Netflix, Amazon Prime Video, Google Play Movies & TV, and YouTube pre-installed – but you can install others too. The projector does have some fan noise, but it's not over the top. When you are watching something, you won't notice the noise.
ViewSonic X10-4KE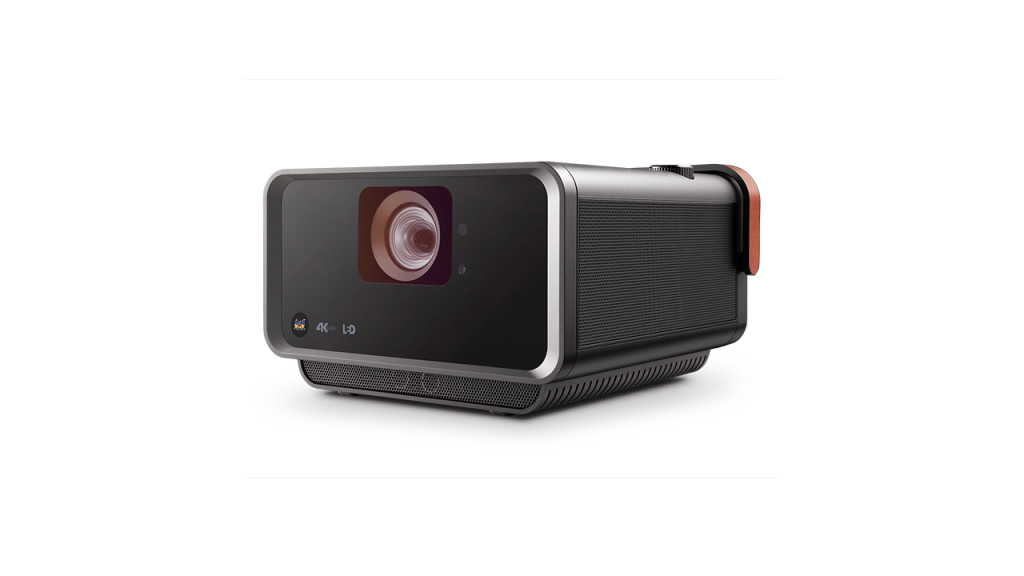 Pros:
4K resolution
Supports HDR 10
Long LED lamp life
Cons:
Average brightness
The first outstanding technology of ViewSonic projectors is the advanced LED lighting system. The product uses 2,400 Lumen LEDs, which have excellent brightness and color saturation. It also had the best overall balance of color accuracy, contrast, and shadow detail.
This device uses frame interpolation technology. The technology will help reduce blur when the image is moving. Besides, this best 4k projector will also display the image smoothly without delay. Smart features come courtesy of the Android OS. Through the settings, you can access a link to the Aptoide store for downloading streaming apps.
Read more: