Now, Projector is one of the most demanding devices in the market with different versions. Like computers and phones, projector has a long history and envolved into various types and features with the development of technology. How a projector looks like back several decades ago? In this writing, I would like to introduce you to an antique projector named Bell and Howell projector 476.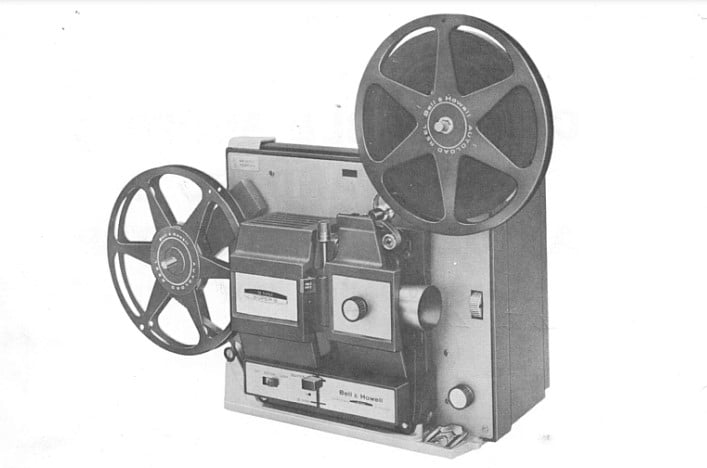 Before we start, Let's shed some lights on Bell & Howell Co. Bell & Howell corporation was incorporated in 1907 by Albert Howell, a film projector inventor, and Donald Bell, a movie projectionist working in northern Illinois. It is a former manufacturer of cameras, lenses, and motion picture machinery. Read The Story of Projector Invention know more about the history of projectors.
This Bell and Howell projector 476 projector has a silver base and walnut brown cover, with a gravity foot under the unit for tilt adjustment. The whole machine weights 15 lbs. It supports super 8-mm and standard 8-mm types of film. Its projector operation is forward-still-reverse.
As for the projection lamp, Bell and Howell projector 476 adopts DJL 120 volt, 155 watt lamp with metal reflector. It houses hold-down loopformer system. Moreover, it houses a special feature that is the film trimmer is mounted on base.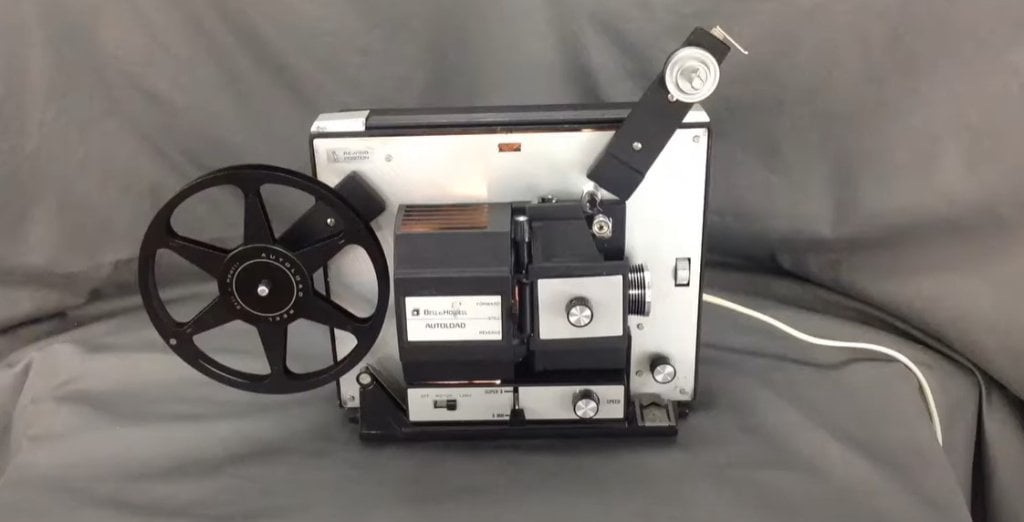 If you are interested in Bell and Howell projector 476 projector, there are some models that are for sale online and in vintage store, you could buy one for your collection.
Related post:
Projector Invention brings revolution to Cinema
The Story of Projector Invention