A fantastic image with brilliant light and excellent sound quality is essential for the best experience ever to enjoy with your favorite movie. Furthermore, the screen to pair with the projector completes the looks and adds joy to your ever-experience. So, it's the right time to get rid of your old television. Now, enjoy your favorite movie and dramas on Youtube or Netflix with high-quality images and premium resolution. However, the best projector in the market also requires maintenance. Once the lifespan of the projector screen and lens, it needs fixation and repairing.
Here are multiple ways to repair a retractable projector secreen without any issue.
Gently pull the projector screen
Before using any tool on the projector screen, try to remove the looseness and expand the screen. Retractable projector screens are the best due to their convenience and easy storage. Also, you can adjust the screen according to your choice. Anyhow, the first step to fix a retractable projector is to handle the screen and pull it down smoothly gently.
Put even pressure
Extend your screen
Repeat few times for smooth checking of screen.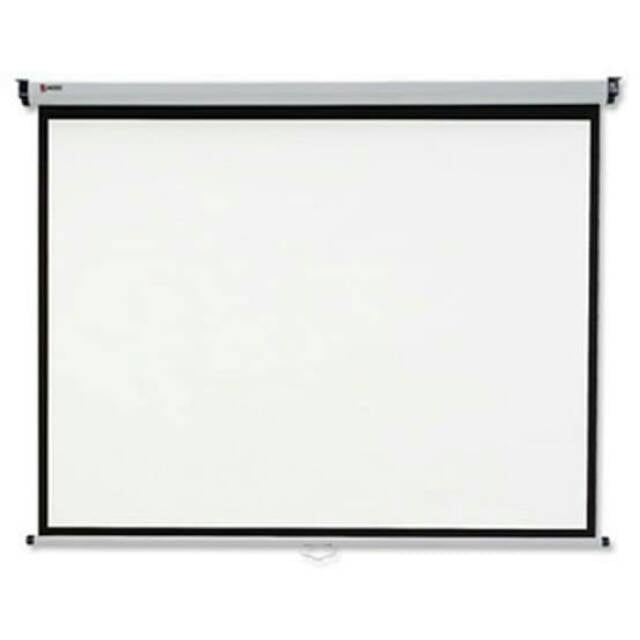 Disassemble projector screen after pulling it down
Take the screen down from the wall after wearing cotton gloves to avoid any harm to the screen. In addition, ambient technology for light reflection is necessary, which may be affected with bare hands. Further, it would be best to unplug the power wire before pulling the projector screen down.
Side Panel removal
Screw removal after finding the side panel.
Cover off the board using a flat screwdriver or blade
Deeply analyze inside the projector spring housing and screw off the forum.
Find and tighten the screen tensioner
The protruding metal piece inside the projector screen, grasp it and pull it out. Rotate vice grip a few times until the screen stuck rolling out. If you have more giant projector screens, twist it 15-20 times repeatedly.
Grips switch and Reinstall cap
Remove the vice grip when holding the spring in place. For this purpose, use the nose pliers and place the side panel back to the projector spring housing.
A complete reinstallation of the side cap using a screwdriver using a proper grip. Once you lose the grip, it will lose the spring.