A projector is fascinating as it makes the image huge and offers more fun than a regular Television screen. However, if we are talking about theater projectors, they have multiple features that provide numerous outclass functions. The large image, better sound quality, impressive color depiction, and motion picture illustrations make the phenomenon more glamorous.
Moreover, the best and top-class projectors with intuitive functions are mind-blowing. Due to multiple tasks that can blow your mind and aren't available in-home projectors are mostly costly.
Projectors Types in the market
Here are a few types of projectors available with attractive looks and appealing functions.
Digital Projectors
These projectors are simple but elegant with their noiseless features and intuitive outlooks. Further, the eye-catching exterior with high resolution makes them buy considering. The pristine condition for the lens and lamps is way too crucial for keeping the projector fit and fixed. They are not expensive but cost more due to high maintenance charges—a simple lens replacement for the Projector expenses up to $700.
35mm Projector
The old-school traditional Projector has orthodox looks, attractive features, and low maintenance cost. Furthermore, the superficial characteristics of these projectors make them perfect for that time. Therefore, it was considered one of the top-class Projector of the '90s. However, due to metal drums, the heavyweight of the Projector makes them hard to transfer them from one place to another.
Xenon Projector
These projectors are famous for their high-intensity source lights, which support brighter images. Moreover, the high-quality built-in features cost you more than any average projector in the market. That's why the high rates with attractive looks and perfect images demand high maintenance costs too.
Laser Projector
Single-panel LCD creates intuitive images with just three colors: red, green, and Blue. The cost of the LCD projector may be high compared to the ordinary projectors, but the functions make sense. In addition, a resolution of 1080p with the capacity of 24 frames per second running speed creates an environment to enjoy for the viewers.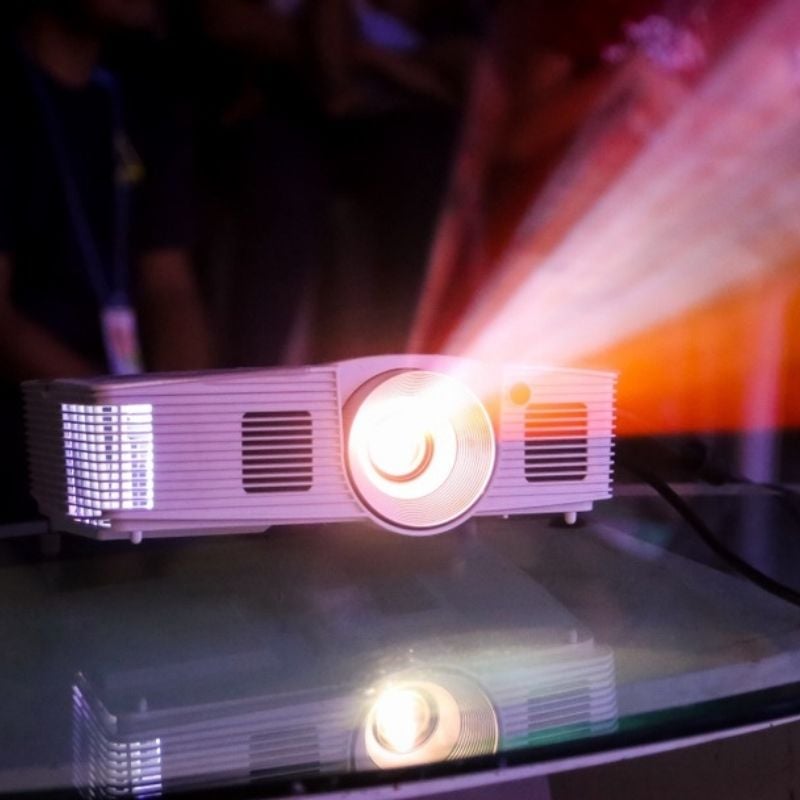 LED Projectors
These are light weighted with new technology. Further, the projectors are efficient, cheaper, and eco-friendly with a high display. LED Projector has many more to offer than just a regular one in the market. However, these projectors are highly recommended for the home theater but not for cinema yet.
3D Projector
A mixture of LCD, LED, and Laser light sources create the finest images. Best prices with brighter images and reliable sound qualities are remarkable to make them worthy.