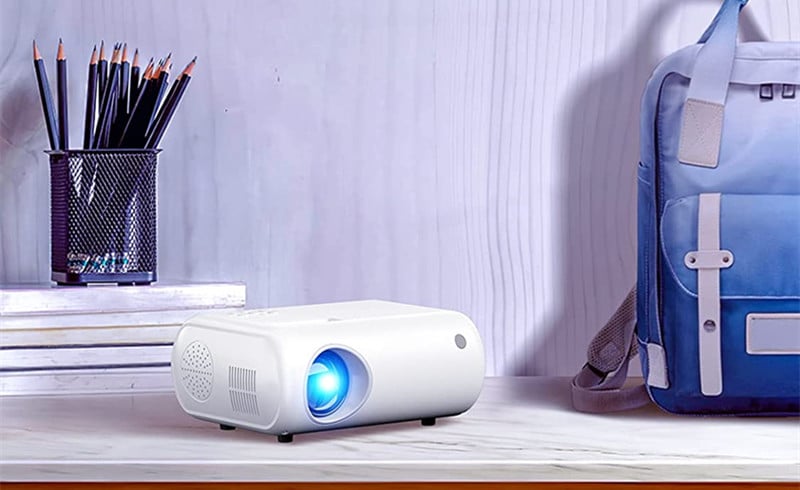 This guide will introduce how to connect the ClokoWe M8 projector to a laptop. To connect the projector to a laptop, you need to prepare an HDMI cable.
How to Connect ClokoWe M8 Projector to a Laptop?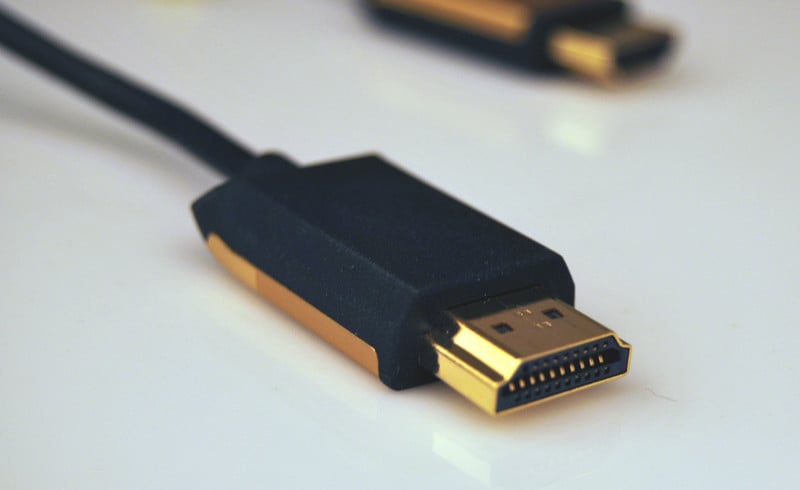 Power on the ClokoWe M8 projector and your laptop.
Plug one end of the HDMI cable into the laptop. If your projector has no standard HDMI interface, you can use an HDMI adapter to connect them.
Connect the other end of this HDMI cable to the projector via the HDMI interface.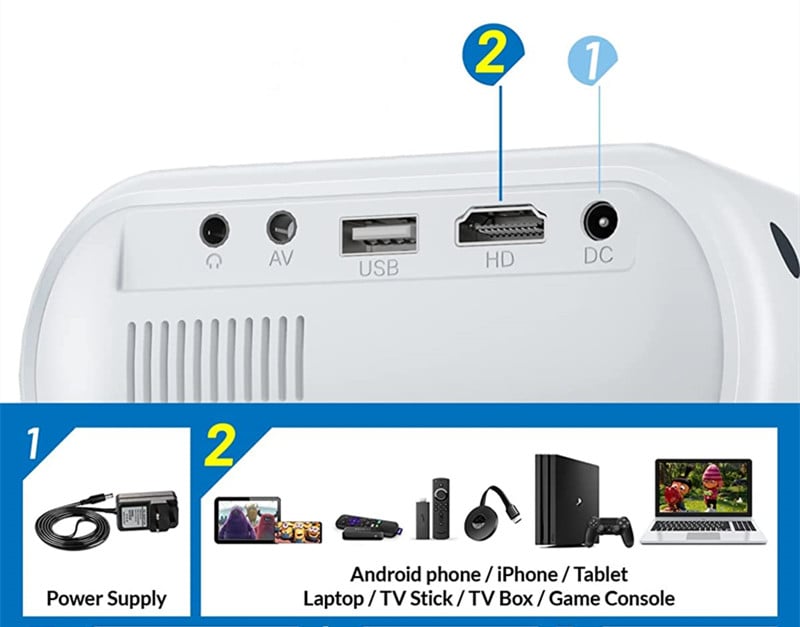 Press Windows+P keys simultaneously to access display mode. Generally, if you want to mirror the screen of your projector on the laptop, then you need to select Duplicate.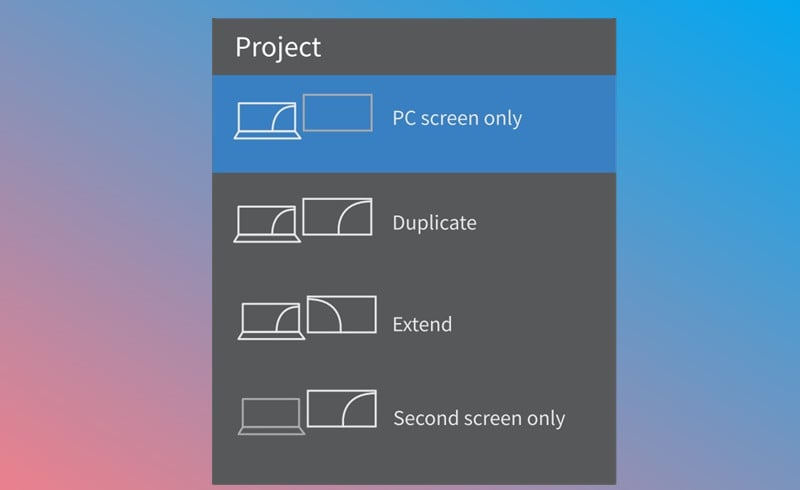 Connection Tips
If the projector shows no signal, then you can check whether the input source is selected and correct.
If there is no sound from the projector, please alter the sound output.
Make sure the output resolution of the laptop same as the projector to avoid compatibility problems.
To improve the viewing effect, you'd better lower the ambient light as possible.
Related Posts
CLOKOWE Projector: How to Use?