BORDER REEN-X is a revolutionary projector screen that uses the same Liquid Crystal Display technology for TVs to enhance picture quality. The Liquid Crystal Screen enhances picture brightness, offers accurate color fidelity, and improves contrast levels.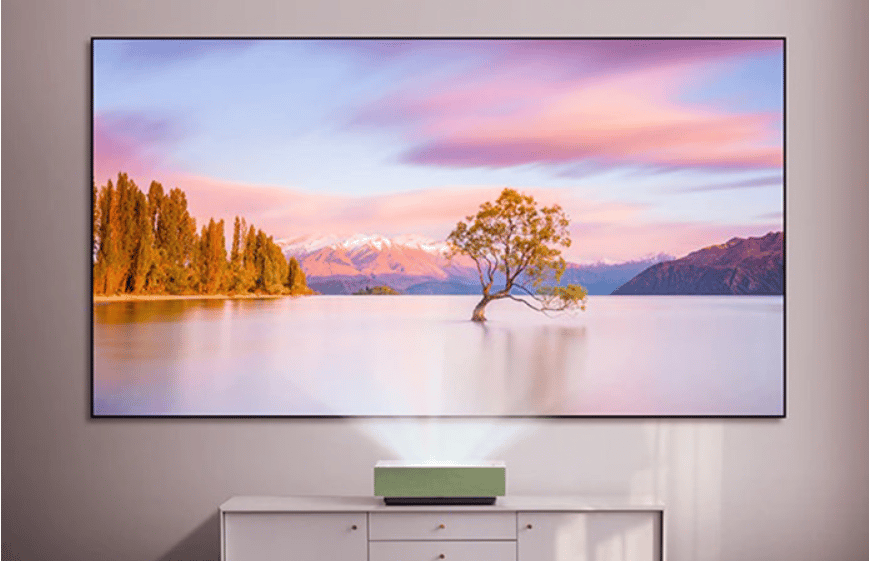 The world's first liquid crystal screen, also is a revolutionary screen made for all your projection needs. It supports wide 180 degree viewing angles. Featured with the same LCD thchnology as TVs, BORDER Liquid Crystal Screen offers darker black color and vivid color expression.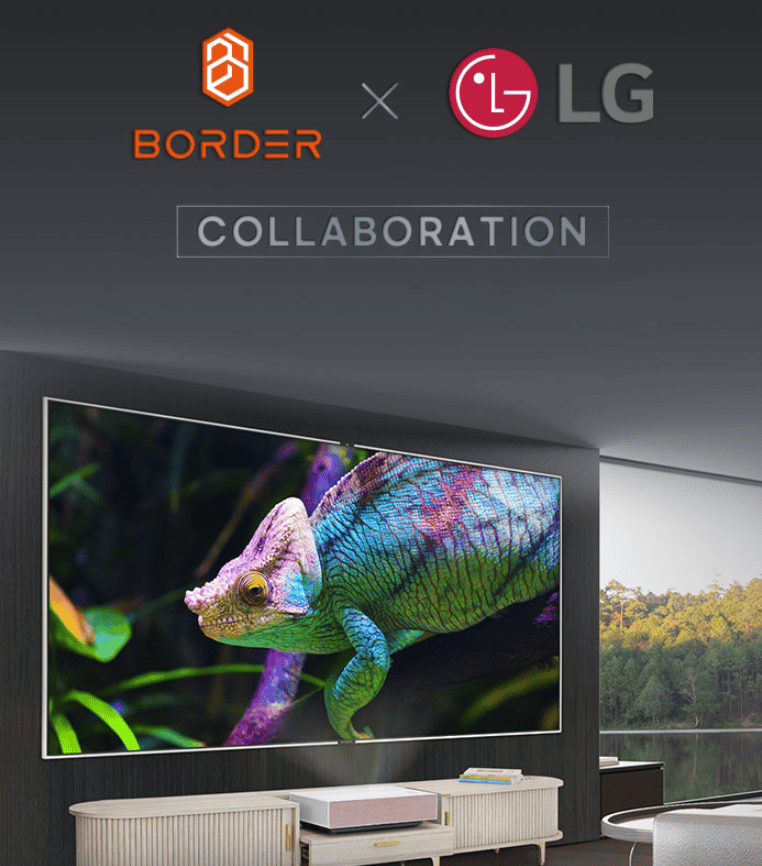 Additionally, it is durable and scratch resistant, has no sparking and is glare-free. BORDER Liquid Crystal Screen offers two sizes: 100 inch and 120 inch, you may choose one according to your own need.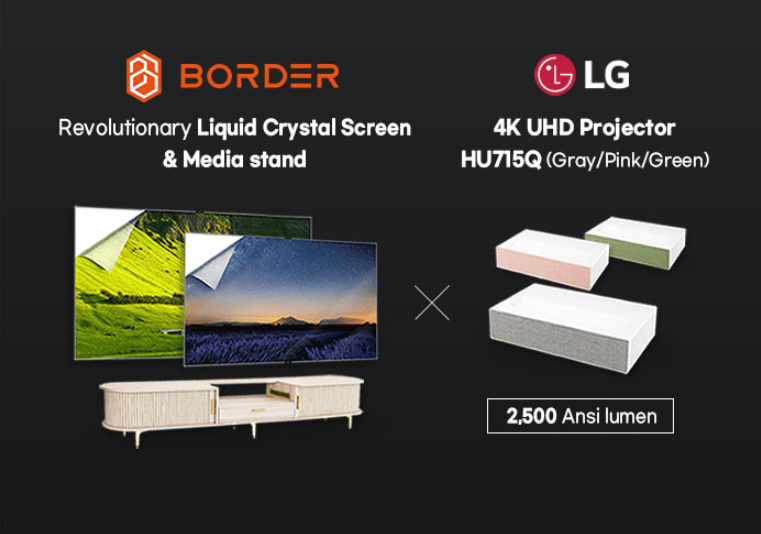 BORDER aligned with LG to offer bundle options, including Liquid Crystal Screen + LG 4K Ultra Short Throw Projector + Media Stand design for UST projector. This combination gives solutions to all your problems of building a home theater, a laser TV and a projector screen. If you are troubled by where to place your laser TV, this option even including a media stand for you.
BORDER REEN-X has four layers of film. A "Protection Film" to increases durability, then is a "Liquid Crystal Film" enhances brightness, color accuracy as well as contrast ratio, a "Base Film" holds the liquid crystal to produce equally bright and clear images, finally is the "Magnetic Sheet" help to easily attach Liquid Crystal Screen to the back frame.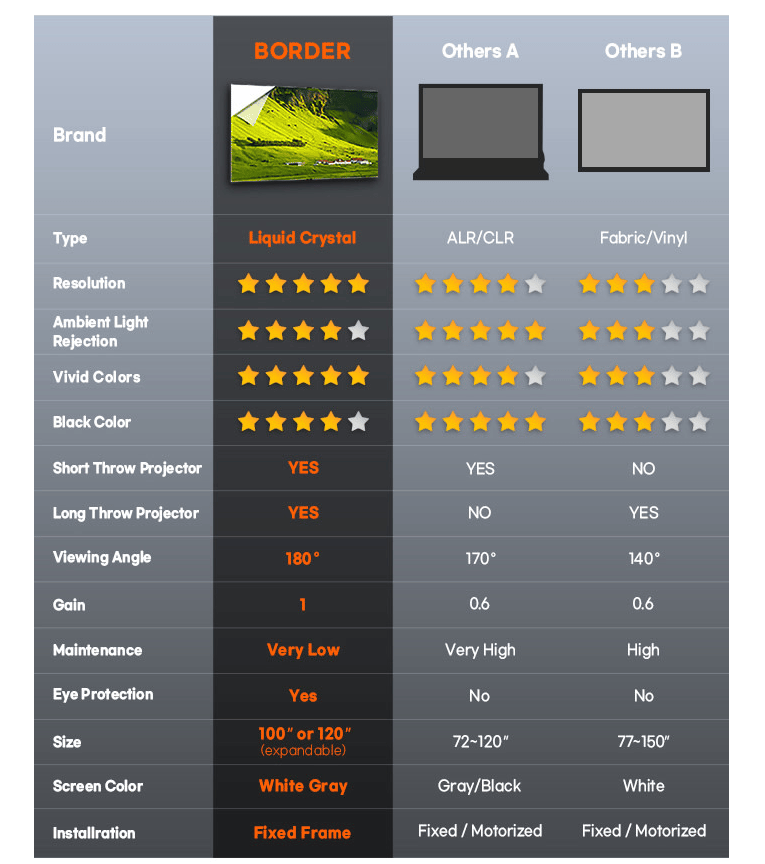 What We liked
Supports 4K, 8K, and 16K,
Accurate Color Fidelity
Best Contrast Levels
Compatible with Any Projector
BORDER REEN-X Liquid Crystal Screen will elevate your gaint screen experience with the material technology and 180 degree panoramic view angle. It is under funding on indiegogo.com now.
Read more
BenQ W1130X Review: 4LED Projector with 2300 Lumens
ViewSonic Unveiled Q30 4K HDR Home Theater Projector | Review