BenQ W1130X is a new projector for home theater use. It has improved a lot based on its sibling BenQ W1130. In this post, we will review the BenQ W1130X and see its performance from different aspects, including appearance, image, gaming performance, connectivity, and audio.
BenQ W1130X Review
Appearance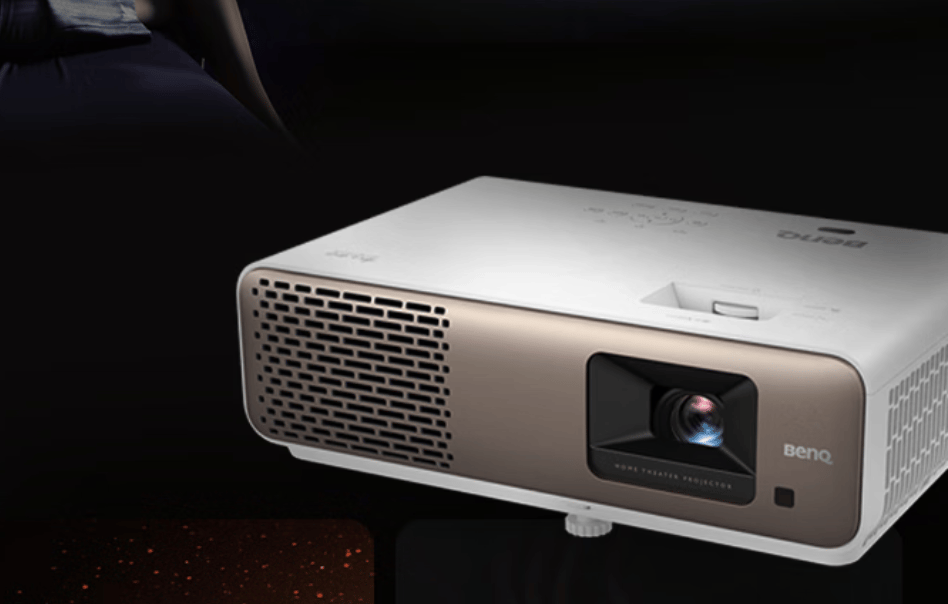 The projector follows the principle of BenQ projectors and has a brief and elegant style. It has many perforated vents on the side panels for heat dissipation to avoid overheating and also produces lower noises.
BenQ W1130X adopts all-glass lenses to avoid problems of defocus and color attenuation.
In terms of dimensions, it measures 366x244x118mm in length, width, and height accordingly and weights 5.5 kg. The size and weight are normal for a home theater projector.
Image
As a home theater projector, image quality is the top priority when picking a projector. BenQ W1130X adopts 4LED as the light source and has a long lamp life of 30,000 hours, relieving you of frequent lamp replacement. The powerful light engine produces 2,300 ISO lumens and delivers bright images day or night.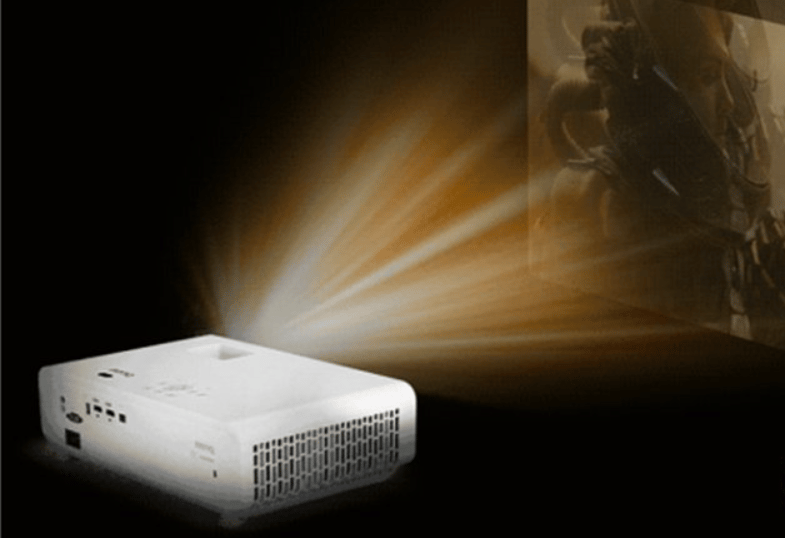 As for resolution, the projector carries a 0.65-inch large chip and has a native resolution of 1080P, which brings sharper image quality.
After professional color adjustment by the BenQ Cinematic color team, the BenQ W1130X can show the true primary colors; the contrast ratio is as high as 500,000:1, and it has functions such as color enhancement and pixel enhancement to ensure high-quality projection effects. Regarding color gamut, it has a 95% Rec.709 color gamut and delivers colorful images.
As a 4LED light source projector, the BenQ W1130X is perfect in terms of color quality and color rendering durability. In addition, it has a lens shift function and a 1.3x optical zoom function, which can realize a large adjustment of the picture without moving the body.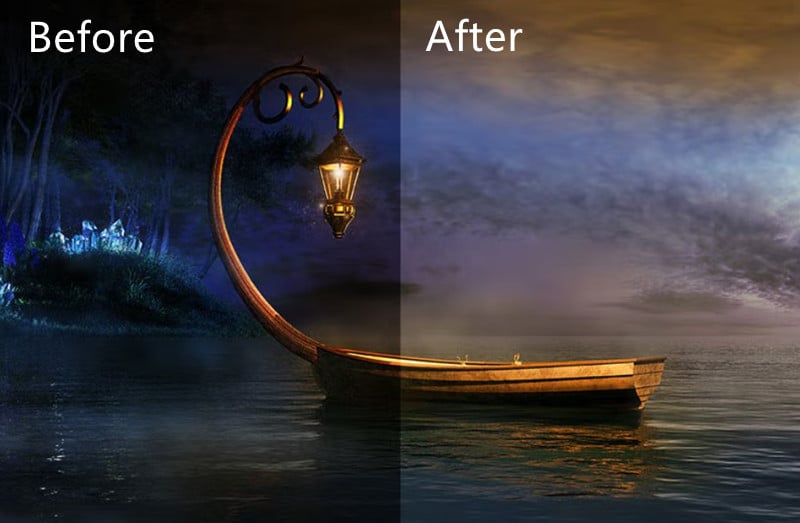 The HDR enhances the image quality. What makes the projector special is its Filmmaker Mode and CinematicColor calibration, which can calibrate the color more accurately.
Regarding image size, it has a max image size of 200 inches, which is sufficient for home theater use and provides an immersive and lifelike viewing experience.
Gaming
Gaming performance is also a plus for a home theater projector. A projector with good gaming performance should have a low input lag and a high refresh rate. It would be better if the projector has many gaming modes.
BenQ W1130X has a high refresh rate of 120Hz and low latency of 8.3ms, which can be used for playing common games. It is a pity that the projector falls short of dedicated game mode.
Audio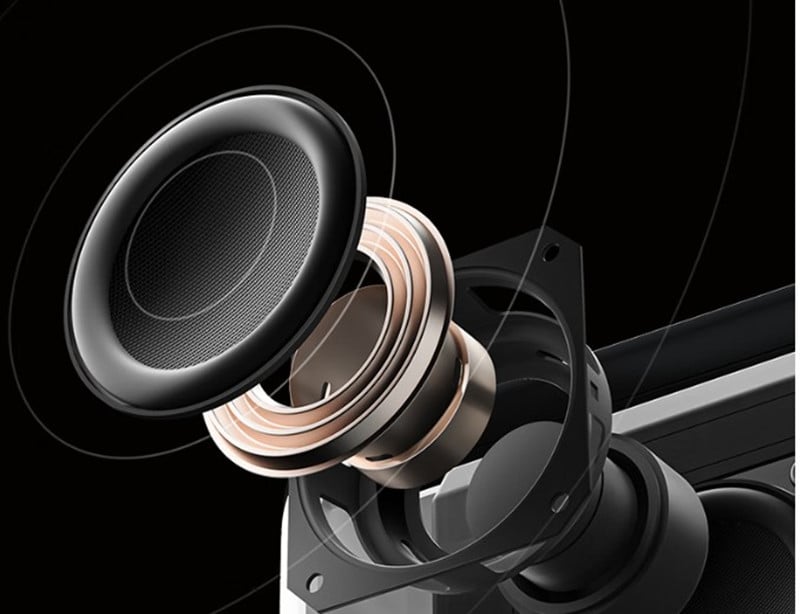 The BenQ W1130X has two built-in 5W speakers, which are professionally tuned by the TerVolo Golden Ear team and can present richer sound details. The highs and lows are tuneful and pleasant.
However, the speakers are not powerful enough compared with other home theater projectors on the market. You can connect it to an external speaker to get a more powerful sound.
As for the noise, it produces 33/28dBA, an acceptable noise in the home theater area.
Connectivity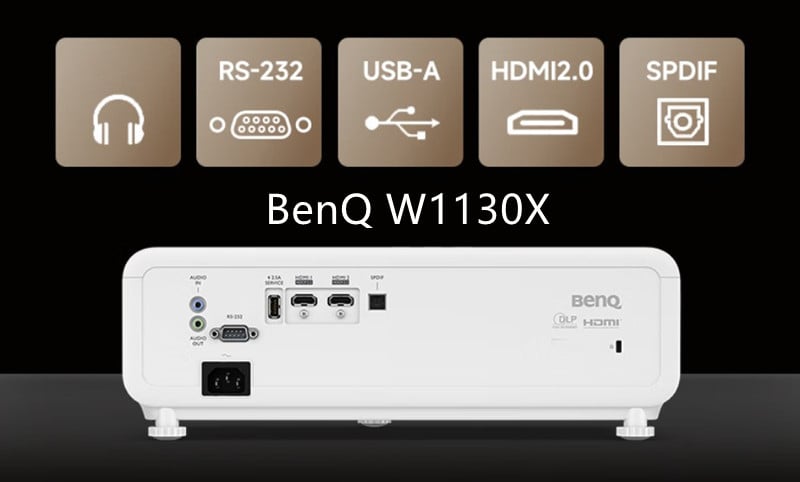 In terms of connection methods, the BenQ W1130X projector provides multiple types of expansion interfaces. The body is equipped with an RS-232 interface, a USB-A interface, an HDMI2.0 interface, and a SPDIF interface for connecting audio, a U disk, headphones, etc.
Unfortunately, the projector doesn't support wireless screen mirroring. It supports 3D function and you can watch 3D movies conveniently via the projector.
Pros and Cons
BenQ W1130X
Pros
0.65″ Chip
Native 1080P
3D
2,300 ISO Lumens
120HZ and 8.3ms
Filmmaker Mode
Cons
No System
No Bluetooth
Less Powerful Speaker
Conclusion
BenQ W1130X performs better in image quality and cutting-edge image technologies and is also good at low input lag and high refresh rate, but the projector is less smart compared to other smart projectors on the market as it has no smart system and no Bluetooth connection.
Read more
Panasonic Launched PT-LMZ420C Long Throw Laser Projector