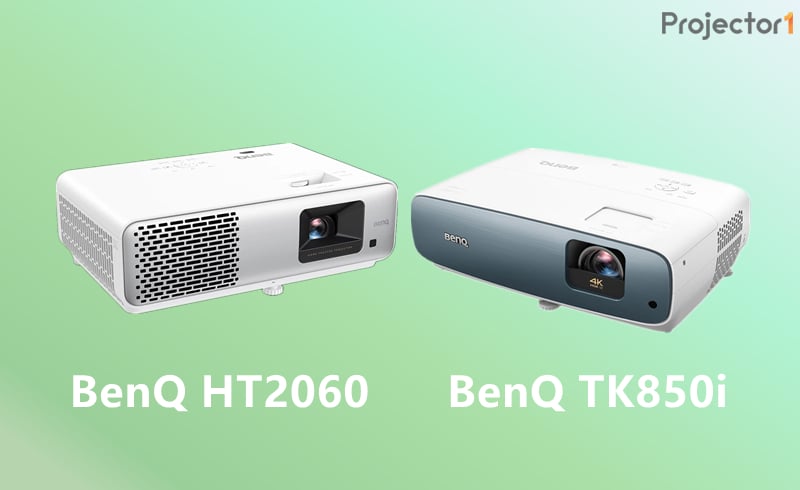 BenQ HT2060 is a new projector released at CES 2023. This guide will compare the projector and BenQ's previous popular home theater projector BenQ TK850i.
BenQ HT2060 vs TK850i
The two projectors are home projectors but are different in terms of usage scenarios. BenQ HT2060 is suitable for dark rooms, while the TK850i model is more suitable for use in well-lit rooms. In addition, the two projectors are different in terms of the light source, image, system, input lag, and connectivity.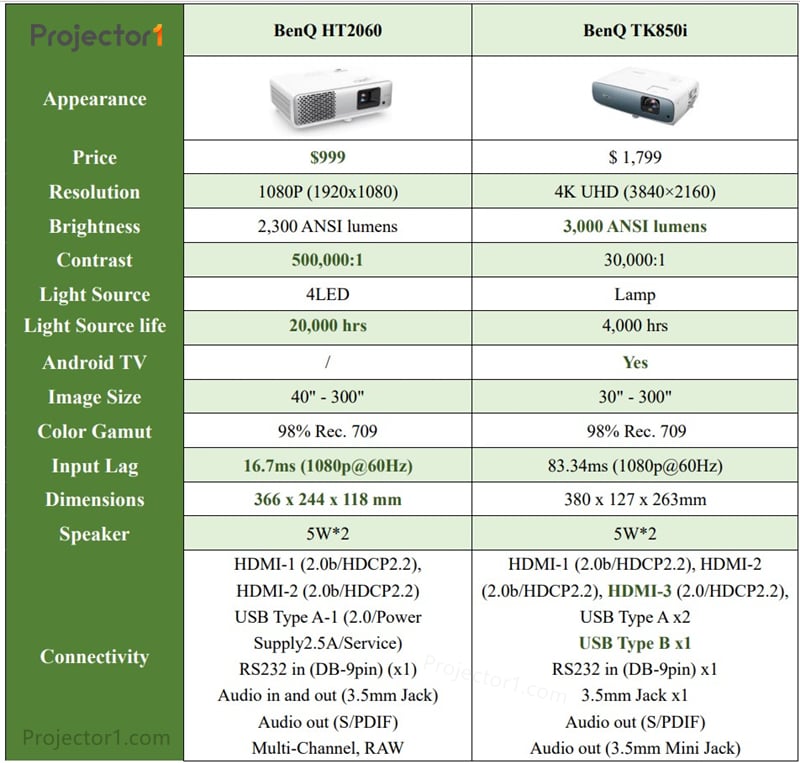 Design
The two projectors have many things in common, including shapes and frames. The two projectors both have a kickstand on the bottom to adjust the projection height and angle.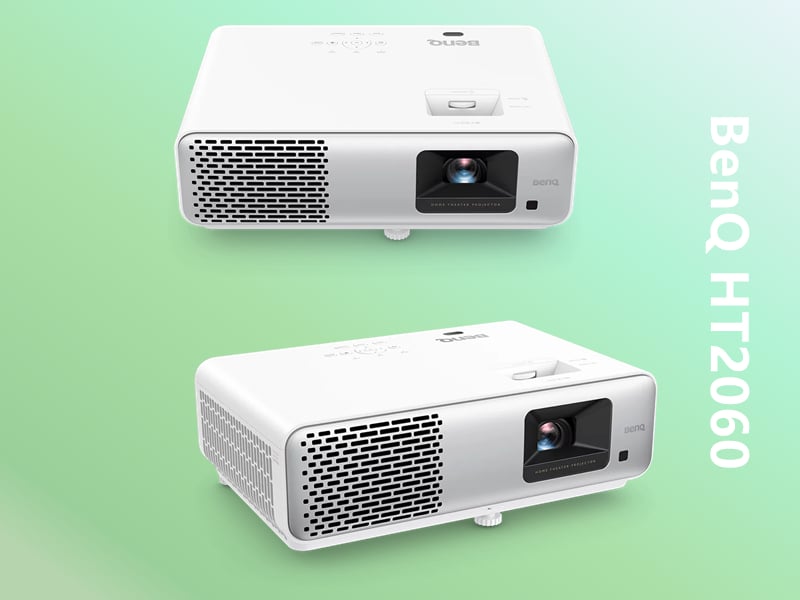 BenQ HT2060 has perforated vents on the front panel, while BenQ TK850i doesn't. For color rendering, BenQ HT2060 adopts white and grey while BenQ TK850i is white and blue.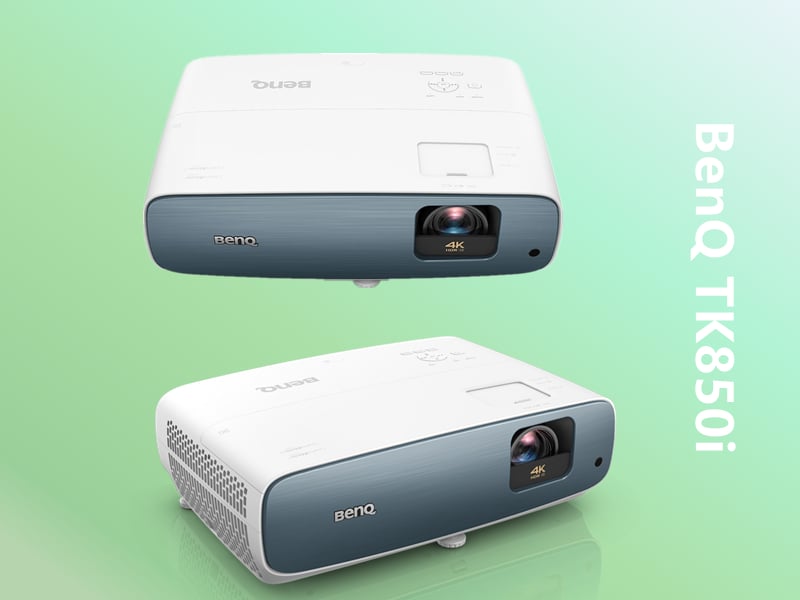 In terms of dimensions, BenQ HT2060 is slightly smaller in size.
Light Source
The major difference between the two projectors is the light source. BenQ HT2060 adopts a 4LED light engine while BenQ TK850i is lamp-based. That's why the two projectors vary in light source life and brightness.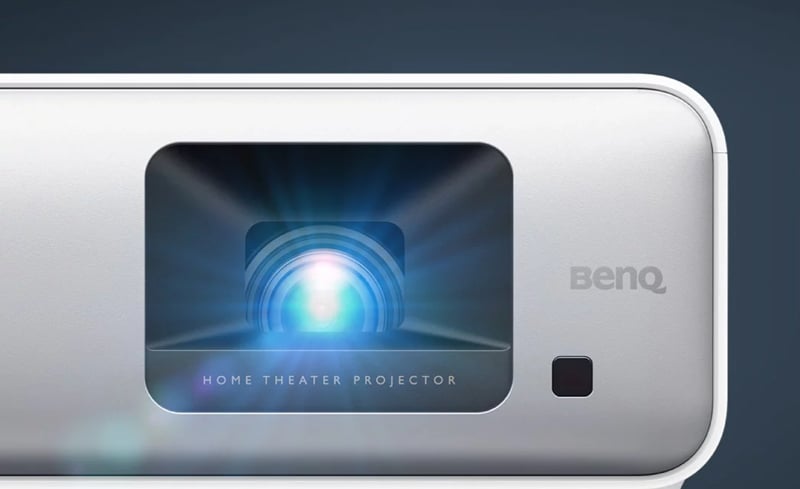 BenQ HT2060 has a light source life of 20,000 hours. If you use the projector for 5 hours per day, then it can last about 4,000 days (more than 10 years). However, BenQ TK850i has a life span of 4,000 hours normally, meaning that you need to replace the lamp every 800 days (no more than 2.5 years) if used for 5 hours per day. The lamp replacement is tedious and troublesome, and more importantly, the lamp replacement adds to the overall cost.
Image
The resolution is another difference between the two projectors. BenQ HT2060 has 1080P resolution while BenQ TK850i has 4K resolution. For brightness, the HT2060 model is rated at 2,300 ANSI lumens, while the TK850i model has 3,000 ANSI lumens. In other words, BenQ TK850i has better image performance, including image resolution and brightness, which is more suitable for daytime use.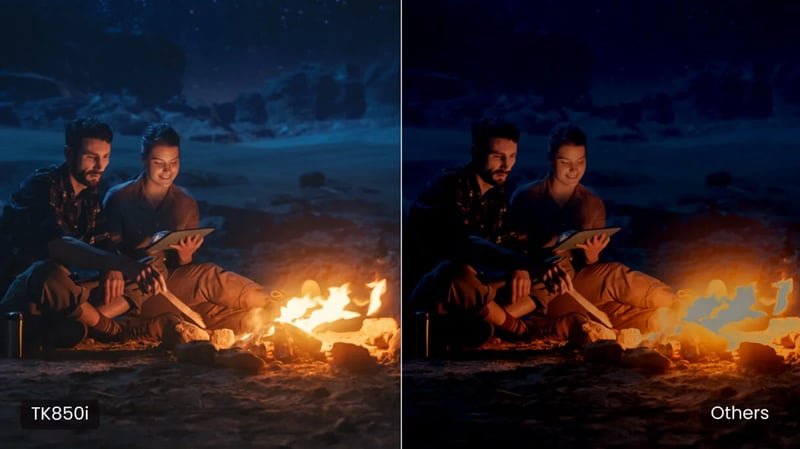 However, BenQ HT2060 has bigger contrast, which is better in terms of dark details.
As for image size, the two projectors have no significant difference as they both have a max image size of 300 inches.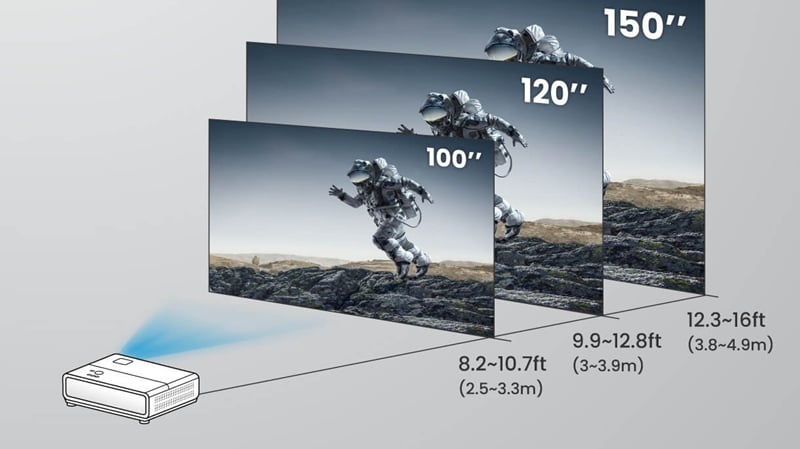 In terms of image adjustment, BenQ HT2060 supports 2D keystone, including (Auto) Vertical ± 40 degrees and Horizontal ± 40 degrees; the TK850i model only supports 1D keystone, auto vertical keystone.
Regarding HDR format, they both support HDR10 and HLG.
System
The other difference is the system. BenQ TK850i has a built-in Android system while HT2060 has no smart OS.
With the Android TV system, users can access content from built-in streaming apps and the Google Play store conveniently.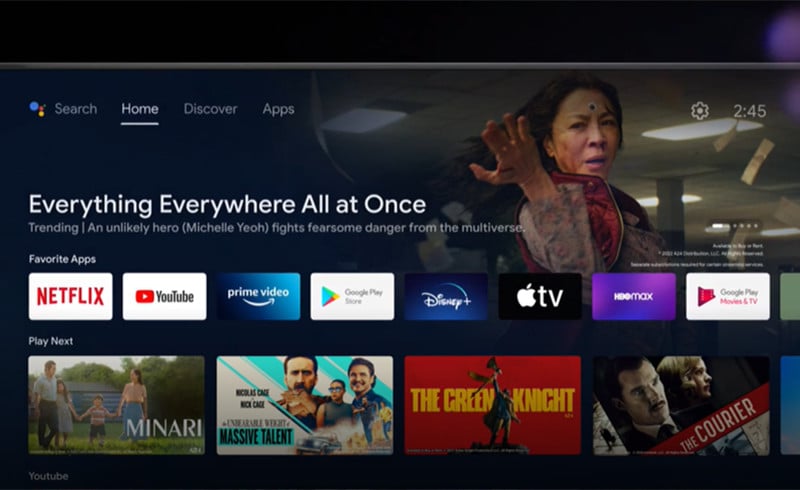 For compatibility, BenQ HT2060 has a 16.7ms lag for 1080p@60Hz, obviously shorter than the TK850i model's 83.34ms. Therefore, BenQ HT2060 is a better option for gamers.
You may be interested in Android TV vs Android OS.
Connectivity
The two projectors are both equipped with versatile ports, including HDMI 2.0, UAB, S/PDIF, and 3.5mm Jack, but the TK850i model has an edge in types and numbers. Specifically, BenQ TK850i has three HDMI ports and 1 USB type B that's what BenQ HT2060 lacks.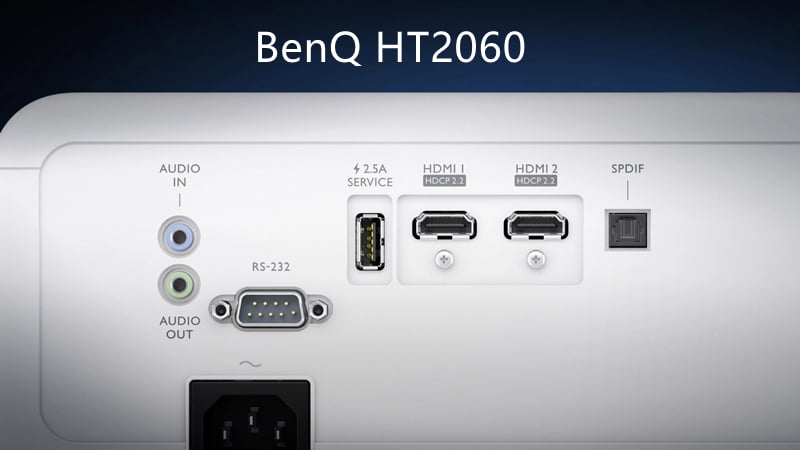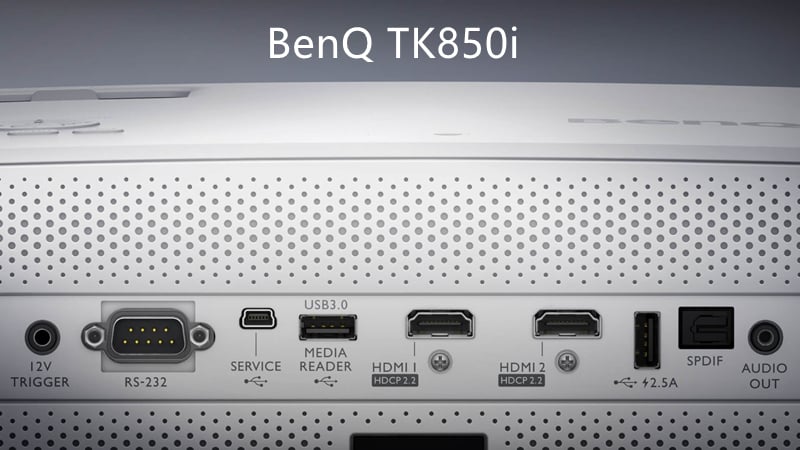 In terms of wireless connectivity, BenQ TK850i supports dual-band Wi-Fi and Bluetooth 4.2, while BenQ HT2060 doesn't support Wi-Fi or Bluetooth.
Pros and Cons
BenQ HT2060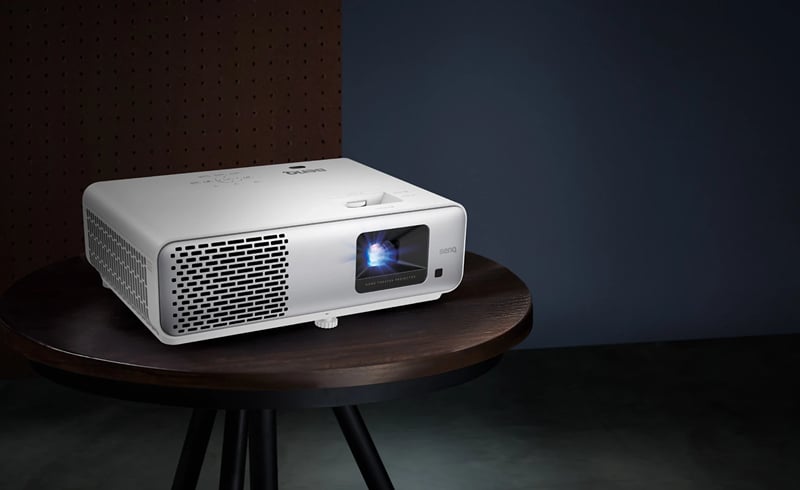 Pros
Better Contrast
Smaller Size
Longer Light Source Life
Shorter Input Lag
Lower Cost
Cons
Lower Brightness
Poor Wireless Connectivity
No Android TV
BenQ TK850i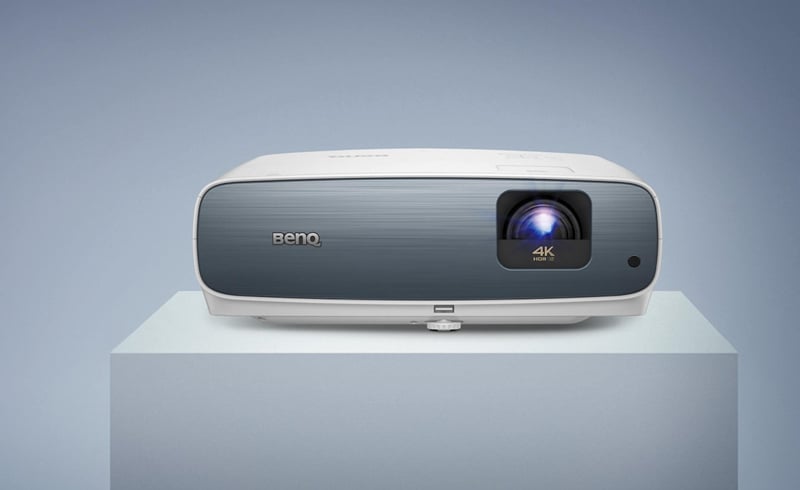 Pros
4K resolution
Higher Brightness
Versatile Interface
Android TV system
Wi-Fi and Bluetooth
Cons
Short Light source Life
Higher cost
Longer Input Lag
Conclusion
After comparing the two projectors, we can conclude that BenQ HT2060 is relatively cheap and has a short input lag, but it is less smart and less bright. Therefore, the HT2060 model is suitable for playing games in dark rooms.
BenQ TK850i features bright images, 4K resolution, smart Android TV systems, and versatile ports, which are suitable for watching movies in bright rooms. However, the HT2060 costs more and has a long input lag.
Related Posts