As smart projectors get more and more popular, Android TV and Android OS are widespread in the projector area. In this post, we will compare the two systems and tell their differences.
Android TV vs Android OS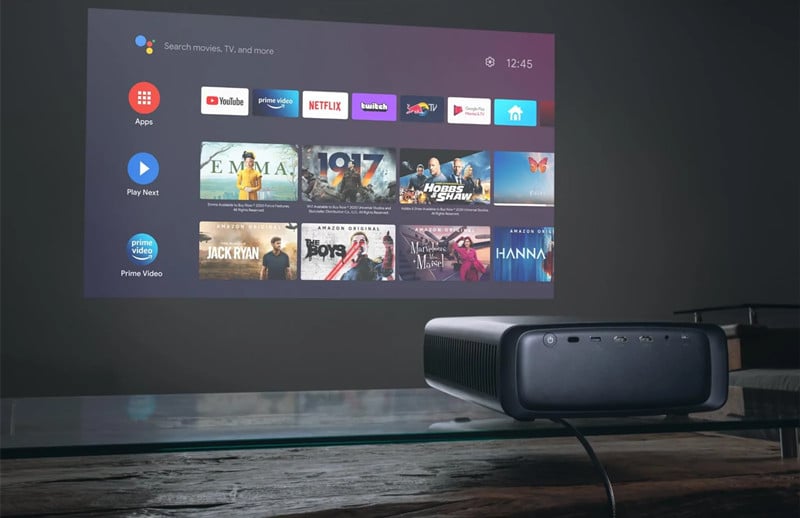 What Is Android TV?
Android TV is an official version of Android for television from Google, which provides an easy way to stream content from various apps and enjoy multiple entertainments.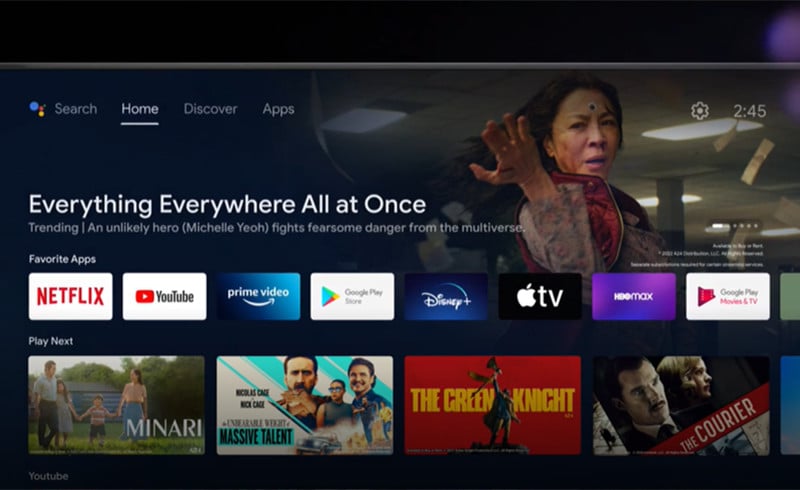 With Android TV, you can have built-in Hey Google and enjoy voice control; you can get built-in Google Play to download 5000+ apps from the Google play store, including various streaming apps, Live TV, and games; you can have built-in Chromecast, which connects your phone to your TV or projector wirelessly and conveniently.
You may be interested in the Best Android TV Projector.
What Is Android OS?
Android OS generally refers to AOSP (Open Source Android Platform) which is an open-source operating system with the flexibility to be installed on an array of devices. Some projector suppliers will customize their own operating system based on AOSP. They may change the UI or the built-in apps on the system and build some unique features to make it appealing.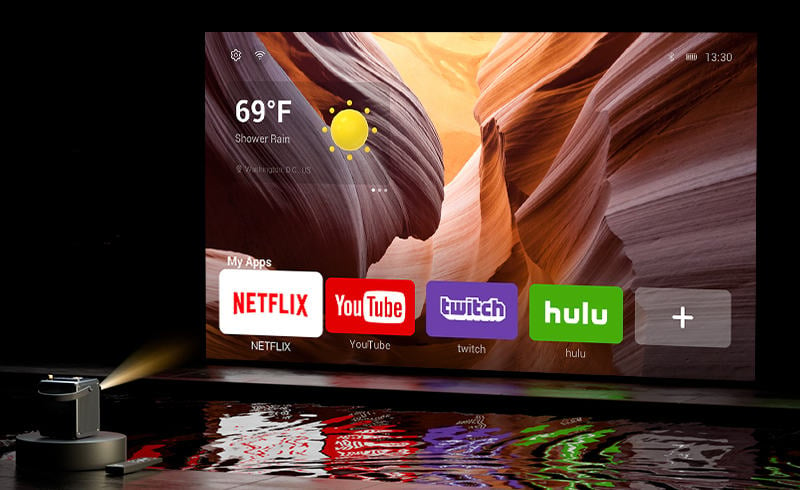 However, AOSP generally has no built-in Google Play or other Google-related services.
Android TV vs Android OS
After introducing the two systems, we can summarize that they have the following differences.
Android TV and common Android OS both have smart UI and enable users to download apps. But Android TV has many built-in Google services while some Android OS based on AOSP doesn't.
| | | |
| --- | --- | --- |
| | Android TV | Android OS |
| Google Play | Yes | No |
| Chromecast | Yes | No |
| Hey Google | Yes | No |
| Apps to Download | Yes | Yes |
| Smart UI | Yes | Yes |
Related Posts
What Is ALLM? What Does ALLM Mean in Projector?