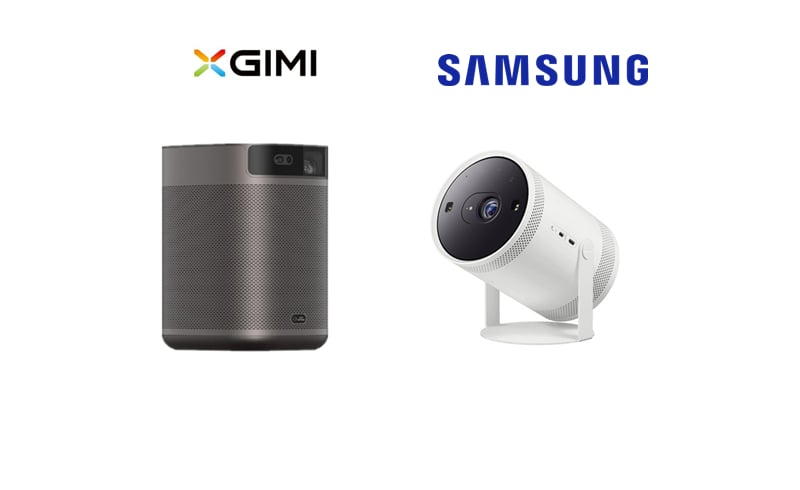 XGIMI Mogo 2 Pro is a new portable projector announced on the eve of CES 2023. Samsung Freestyle is an eye-catching and hot projector of the year 2022. The two projectors are both portable projectors and they have many things in common. So, what are the differences between the two projectors? Which is a better option?
XGIMI Mogo 2 Pro vs Samsung Freestyle
XGIMI Mogo 2 Pro Specs vs Samsung Freestyle Specs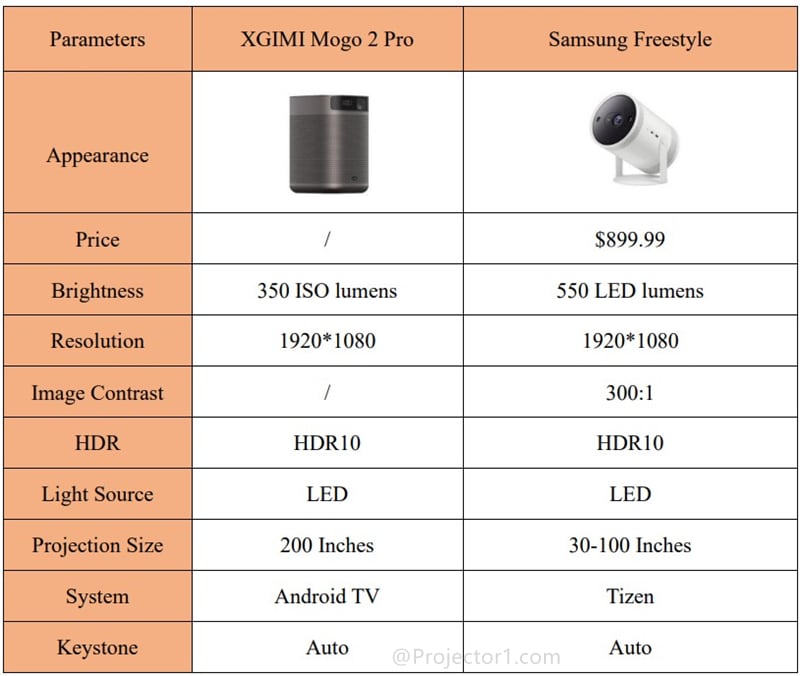 Design
In terms of outer design and shape, XGIMI Mogo 2 Pro has no obvious innovation compared with previous versions of the Mogo series. The projector has a shape like a can, and you can hold it with your hand.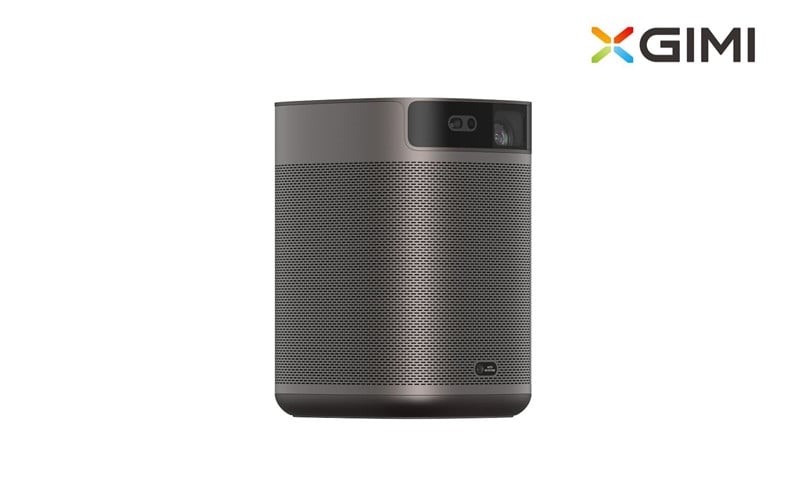 XGIMI Mogo 2 Pro weighs about 1kg and measures only 6.5 inches long. According to XGIMI, the projector has high-quality sandstone textured mocha gold, which looks delicate and blends well with the surrounding environment. The projector has won the German Design Award 2023 because of its small and elegant design.
One of the best bullet points of the Samsung Freestyle is its novel design. It looks like a hair dryer with a cradle at the base that allows you to adjust the projection angle at will. Compared with typical projectors on the market, the projector looks innovative and unique.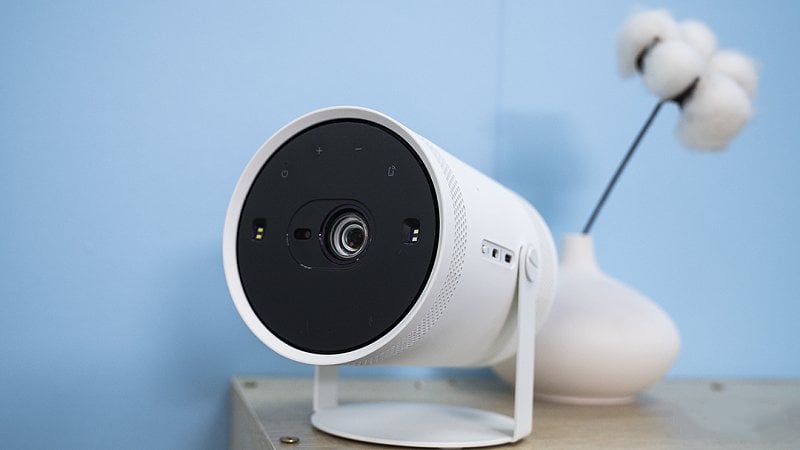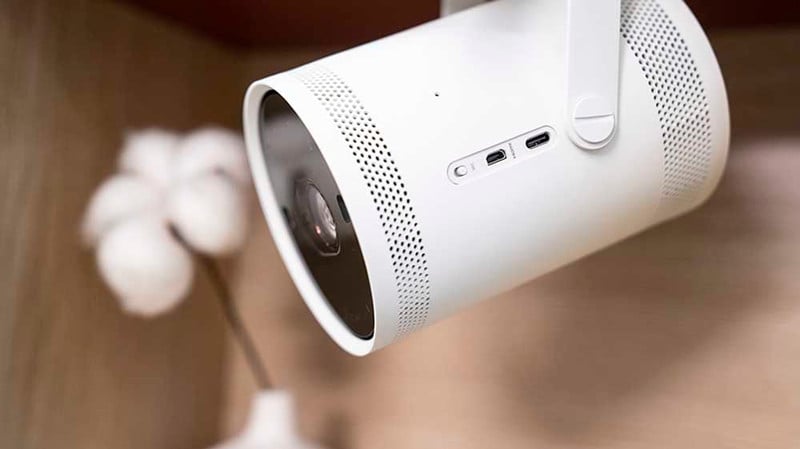 More importantly, this projector has many optional accessories, including a battery base, skin in multiple color options, cases, and socket adapter, enabling users to customize the design of the projector based on their own preferences.
Image
The resolution, brightness, HDR, image size, and image size matter a lot in terms of the viewing effect of a projector. As for resolution, the two projectors are both 1080P, which is a common configuration for smart home projectors.
As for the brightness of the projector, this projector from XGIMI is slightly better. The two projectors are labeled with different lumens units. After conversion using the lumens to ANSI lumens converter, we can see that XGIMI Mogo 2 Pro is much brighter. However, the two projectors are not bright enough for daytime use. Therefore, it is recommended to use it in a wholly dark environment to improve better viewing environment.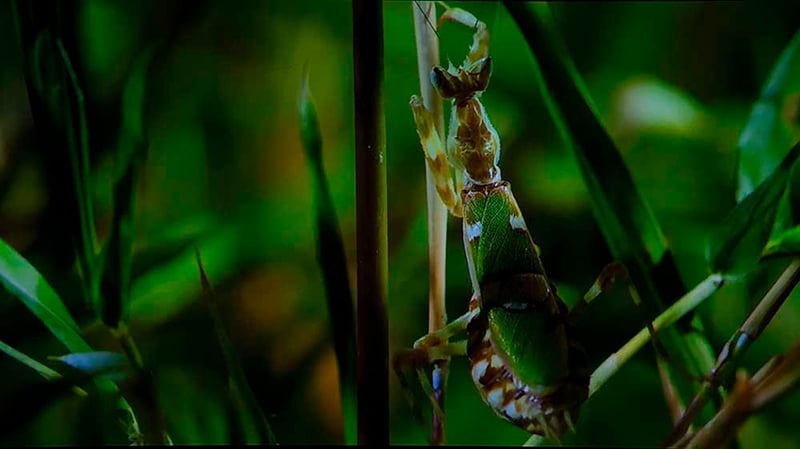 You may be interested in LED Lumens VS ANSI Lumens.
In terms of HDR, the two projectors both support HDR10, which can enhance the image brightness, dark details, and color gradations greatly. Check our previous post on Dolby Vision vs HDR10 vs HLG to know about HDR.
XGIMI Mogo 2 Pro features a new ISA 2.0 technique, which provides seamless and convenient focus and keystone effect. However, the Samsung Freestyle's autofocus and auto keystone features are usually unreliable.
Regarding image size, XGIMI Mogo 2 Pro has an edge as it has a max image size of 200 inches while Samsung Freestyle projects at most 100 inches. A large screen can deliver a cinematic viewing experience.
System
The XGIMI Mogo 2 Pro has a built-in Android TV system, which is common and handy for users and makes it easy to access Google services. Samsung Freestyle is powered by the Tizen system with various voice control options, including Bixby or Alexa.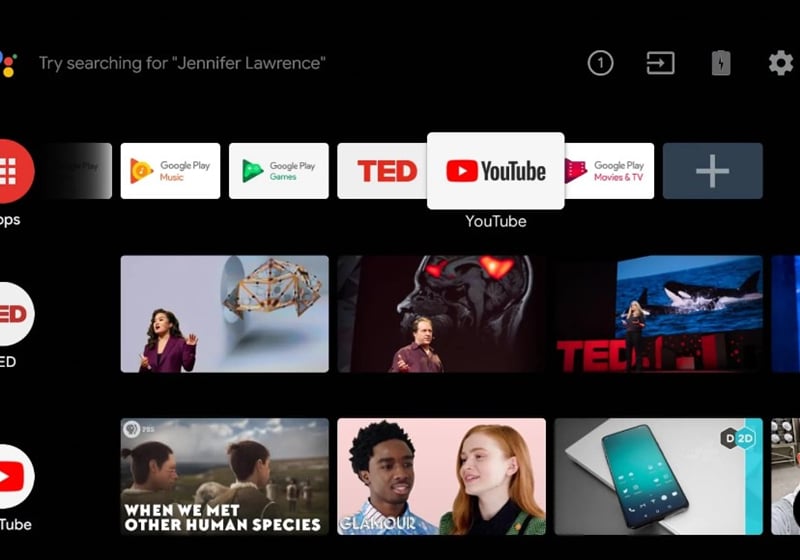 According to real tests and feedback from users, the Samsung Freestyle has sluggish navigation and frequent system lag. In addition, the projector usually feels burning and hot.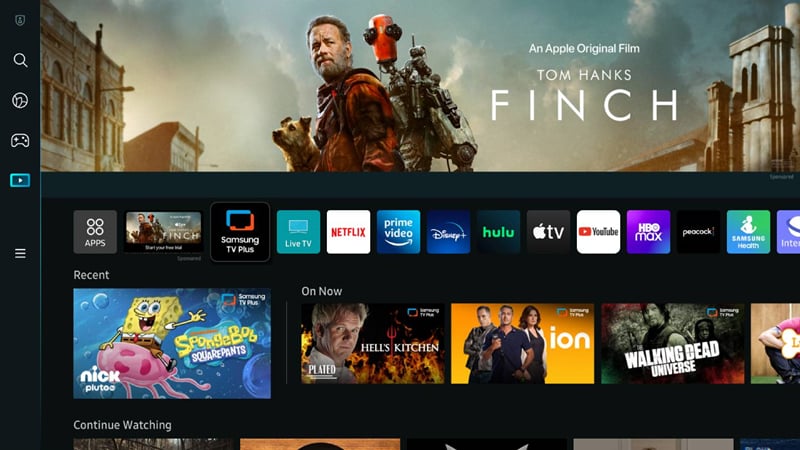 Price
Though XGIMI has not disclosed the price of the XGIMI Mogo 2 Pro yet, we can estimate that the projector may be priced in the range of $600-$900.
Samsung Freestyle is priced at $899 at the beginning and now is on sale at a price of $799.99.
Pros and Cons
XGIMI Mogo 2 Pro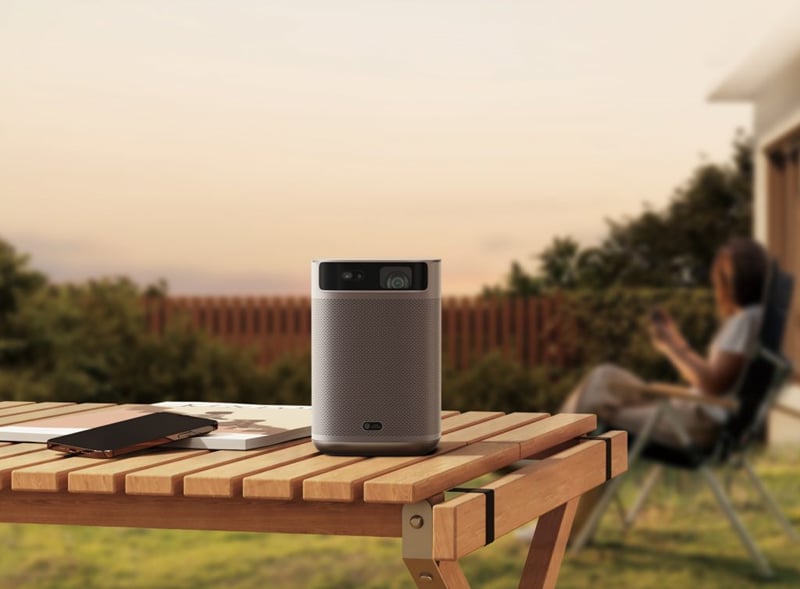 Pros
1080P
ISA 2.0
Portable Design
Bigger Image
Cons
Not flexible Projection Angle
Samsung Freestyle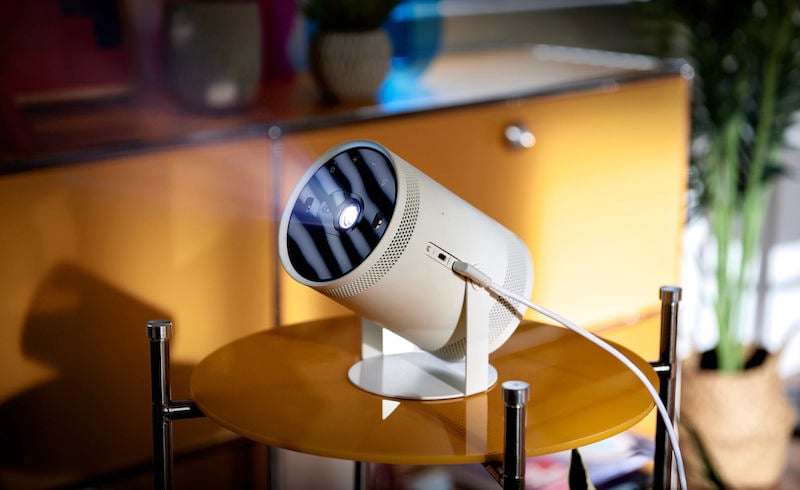 Pros
Unique Design
Multiple Accessories
1080P
Built-in Voice Control
Cons
Not Bright Enough
Fussy Auto Keystone and Focus
Sluggish software
Conclusion
The two projectors are both smart projectors with 1080P resolution, but XGIMI Mogo 2 Pro is slightly brighter and has a better ISA technique. As Samsung Freestyle has shipped and came to the market for a long time, there is more real feedback and reviews from users and more faults can be seen.
We will collect and update the problems of the XGIMI Mogo 2 Pro when the new projector is shipped.
Related Posts