ViewComm iSpace2 Pro is like a disk, measuring only 130mm x 42mm, and weighing only 425g. As compact and lightweight as it is, you can silde it into your back pocket.
iSpace2 Pro is built with a simple and user-friendly Android 9 operating system, it allows you to connect your phone, tablet, or computer to the projector and cast screen to iSpace2 Pro.
For light output, you will get 220 ANSI lumens in this pico projector, powered by MTK9255 chip, this unit uses a liquid-cooled phase-change heat dissipation system to prevent overheating, and it is designed to keep the noise lower than 28db, even it is working under full brightness mode.
It has 6W High-Fidelity inverted tube cavity sound, offering an immersive experience of sound. One of highlights of iSpace2 Pro is it comes with a magnetic tripod, just simply attach it in a heartbeat by bringing the top support of the tripod close to the round metal sheet at the bottom of the main unit.
Featuring a circular metal design created for extreme portability, this is the extremely compact and easy-to-carry projector you always wanted to have. It offers three ports including USB, HDMI, and Type-C, fewer than other competing projectors, but is sufficient for usage. Plus , it comes with 4500mAh battery.
iSpace2 Pro Projector features
Miniaturized & Smart—Android 9.0
Rotate to Switch Bluetooth Music & Projection Mode
Dynamic Ultra-high-definition Projection
360° Rotating Viewing Experience
Professional Eye-Friendly Projection
Rich Peripherals for Enhanced Compatibility
24G/5G WiFi
BT5.O Dual Mode Bluetooth
Wireless Screen Mirroring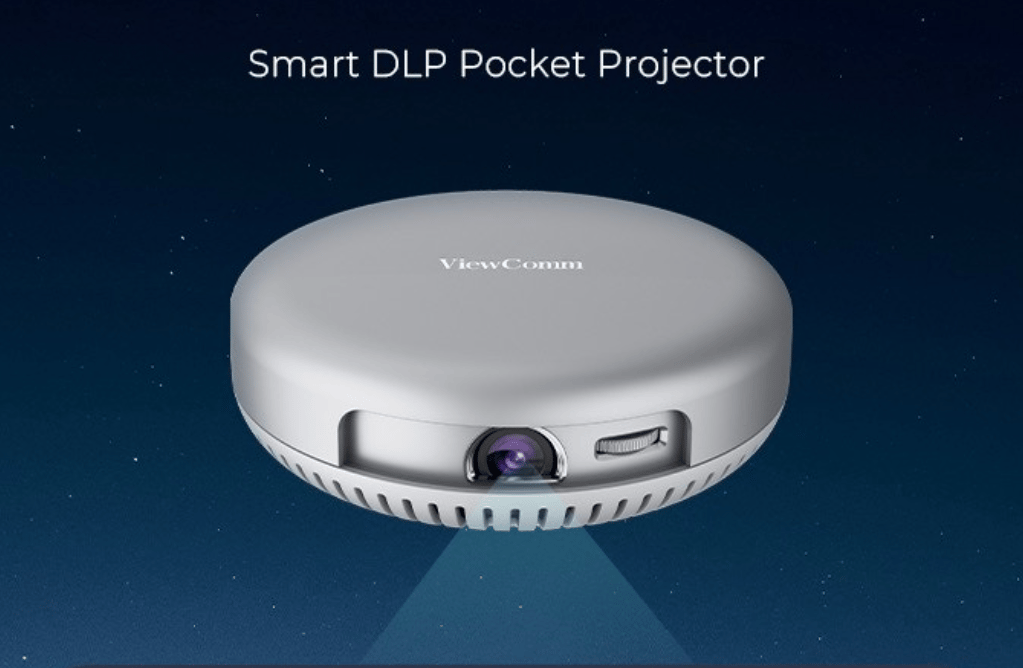 Read more
Dangbei U1 Review: Amazing Mini UST Projector