BIGASUO B509 is a hot projector for under $200. How about its performance? Is it worth buying?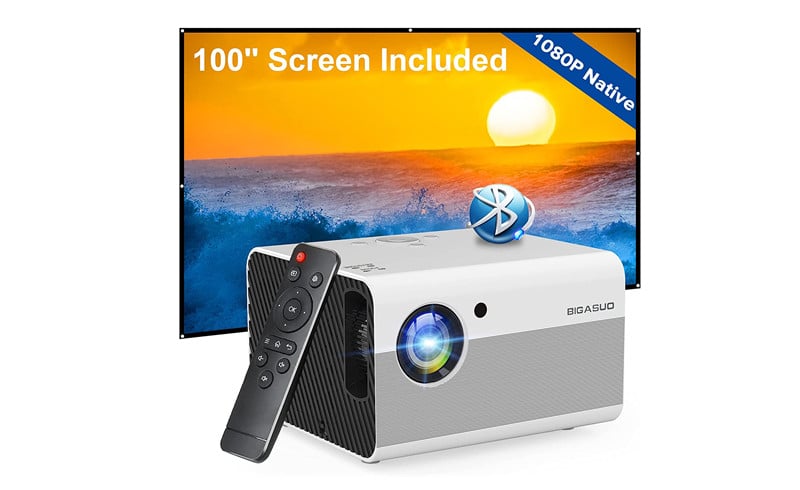 Let's dig into its overall performance.
BIGASUO B509 Review: Appearance
Compared with common cheap LCD projectors, BIGASUO B509 is more exquisite and more fashionable.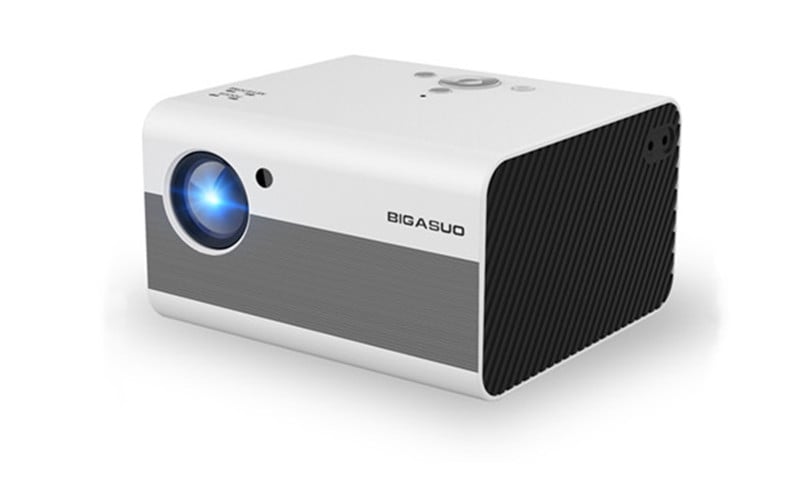 The projector adopts grand white and grey, whose design style is suitable for most home decoration styles.
BIGASUO B509 measures 7.87 x 7.09 x 4.72 inches and weighs 6.27 lb. The size and weight are easy to move and carry.
BIGASUO B509 Review: Image
BIGASUO B509 is an LCD projector with an LED light source, a common configuration for entry-level projectors. The projector is rated at 8,000 lumens and is suitable for night use. The highlight of the projector is its native 1080P resolution, which is rarely seen for a budget under $200.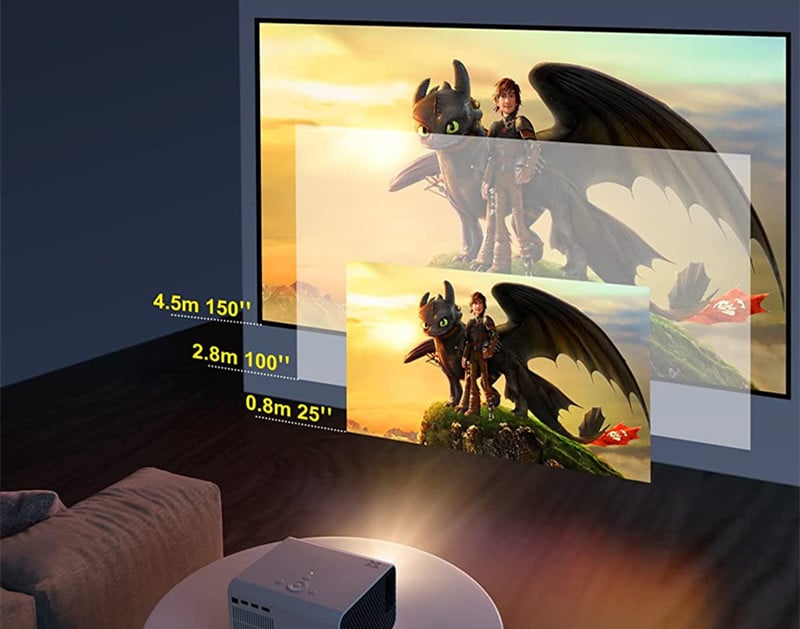 It can project at most 250 inches, but the recommended and the preferred image size is from 25 inches to 150 inches. If the image is too big, the image quality may be decreased.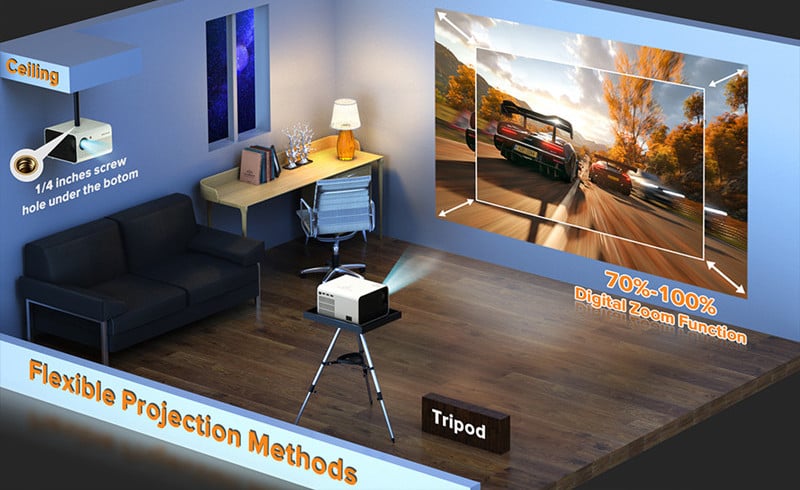 The LCD projector supports keystone correction and focus, making the image adjustment easy and convenient.
BIGASUO B509 Review: Connectivity
BIGASUO B509 is equipped with HDMI, AV, and USB ports, enabling users to connect the projector to various external devices, such as laptops, TV sticks, Xbox consoles, etc.
If you want to mirror your phone to the projector, you can get a lightning to HDMI adapter (iPhone) or micro-USB/Type C to HDMI adapter (For Android phone) to connect your phone.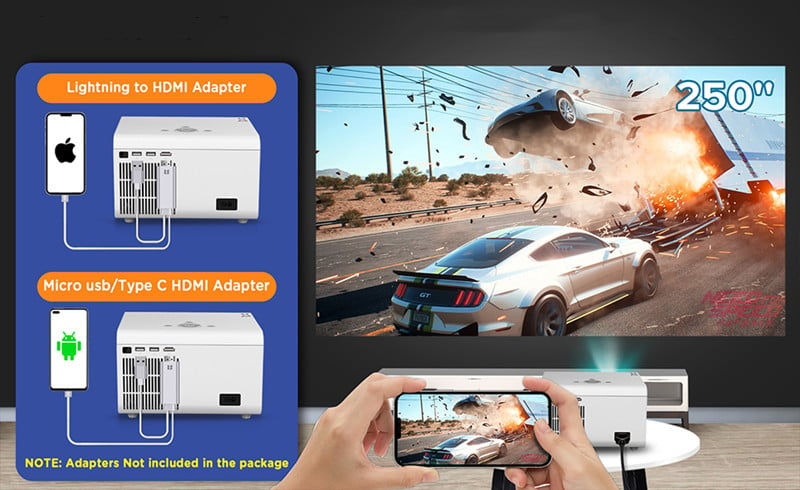 The projector supports Bluetooth 5.0, and you can connect the projector to a Bluetooth device wirelessly. What a pity is that the projector doesn't support Wi-Fi.
Conclusion
BIGASUO B509 projector is a good choice for an entry-level home projector in view of its low cost and good image.
Related Posts