With Epson EB-PU1008W, You can set up the projector to send you an e-mail alert over the network if there is a problem with the projector.
Setting Up Projector Network E-Mail Alerts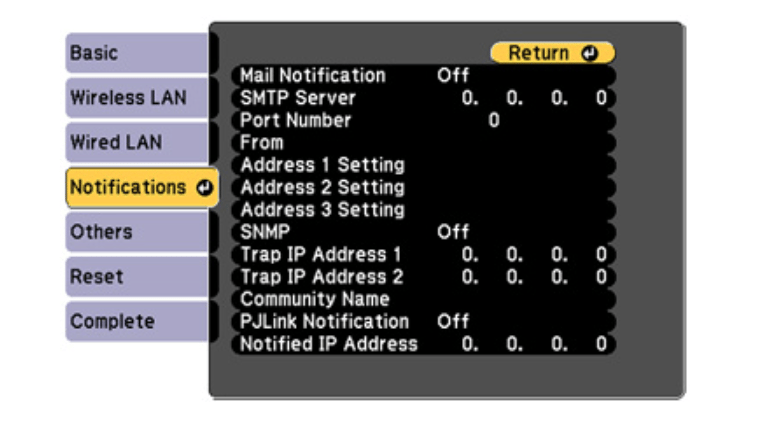 Press the Menu button.
Select the Network menu and press  Enter.
Select Network Configuration and press  Enter.
Select the Notifications menu and press  Enter.
Turn on Mail Notification.
Enter the IP address for the SMTP Server setting.Note: Do not use these addresses: 127.x.x.x or 224.0.0.0 through 255.255.255.255 (where x is a number from 0 to 255).
Select a number for the SMTP server Port Number setting, from 1 to 65535 (default is 25).
Enter the sender's email address as the From setting.
Choose an Address Setting field, enter the e-mail address, and select or deselect the alerts you want to receive there. Your e-mail address can be up to 32 alphanumeric characters long. Repeat for up to three addresses.
If you are using the PJLink protocol for projector control, turn on the PJLink Notification setting and enter the IP address where you want to receive PJLink notifications as the Notified IP Address setting.
When you finish selecting settings, select Complete and follow the on-screen instructions to save your settings and exit the menus.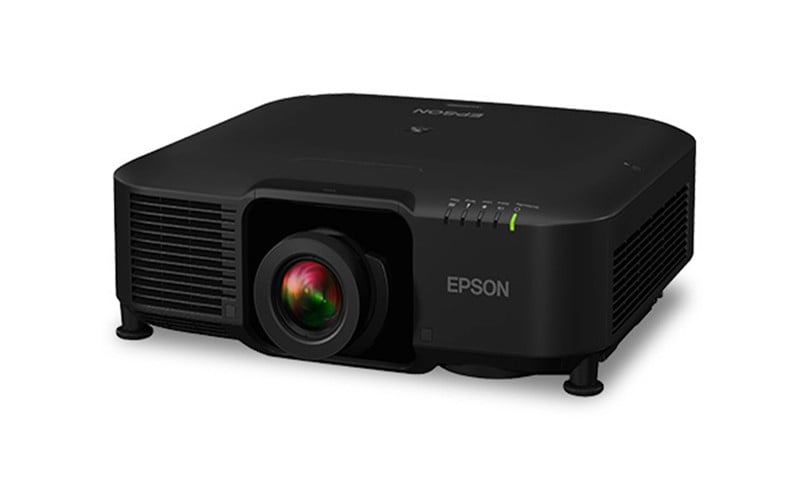 Read more:
Epson EB-PU1008W 3LCD Laser Projector Review
Epson EB-PU1008W Projector Placement Tip-Prevent Overheating
Epson EB-PU1008W Video Source Connecting Tip