Follow the instructions in this writing you will know how to attach a compatible lens. Make sure you turn off the projector and unplug the power cord before attaching or removing a lens. Otherwise, you may receive an electric shock.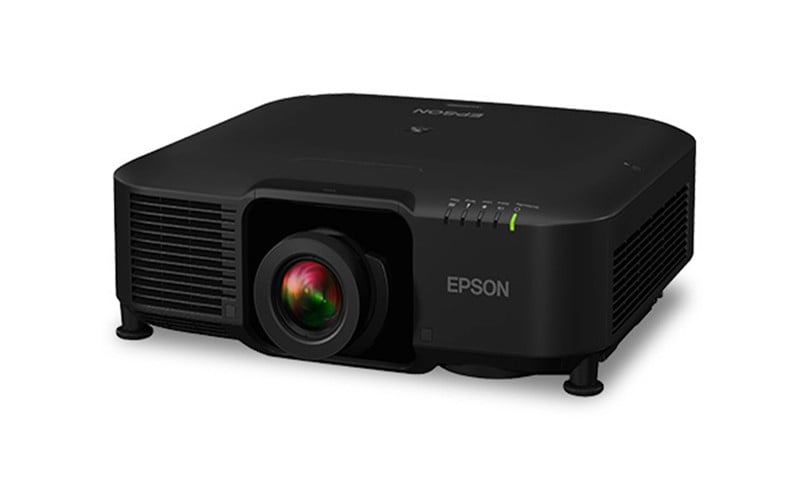 Attaching a Lens
Unplug the power cord from the projector before attaching the lens. Avoid touching the lens with your bare hands to prevent fingerprints on or damage to the lens surface.
Pull the lens cover off of the projector.


Remove the stopper, if necessary.


Pinch the lock lever and move it to the Release position.

Insert the lens straight into the projector's lens socket with the white dot facing up.


Hold the lens firmly after it is fully inserted, then pinch the lock lever and move it to the Lock position.


Note: Make sure the lens is securely attached.
Reattach the stopper.


Replace the lens cover.


If prompted, select Yes to calibrate the lens.

Read more:
Epson EB-PU1008W 3LCD Laser Projector Review
Epson EB-PU1008W Projector Placement Tip-Prevent Overheating
Epson EB-PU1008W Video Source Connecting Tip