Once you have connected your projector to your network, you can select projector settings and control projection using a compatible web browser. This lets you access the projector remotely.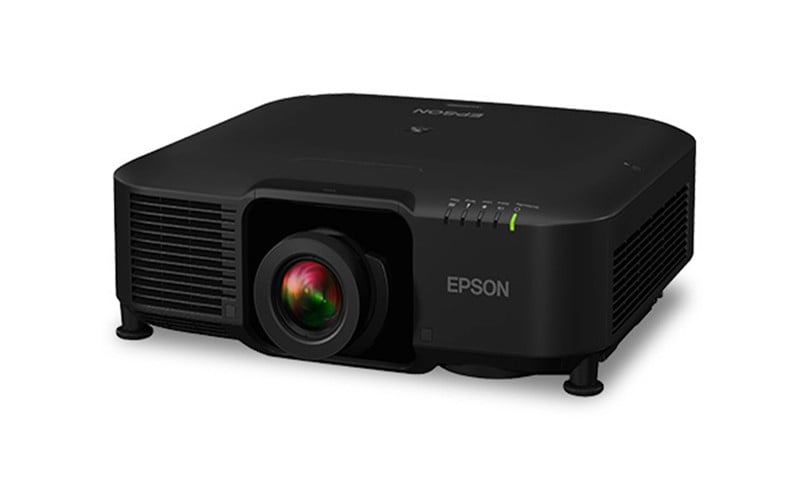 The web setup and control features support Microsoft Internet Explorer 11.0 or later (Windows), Microsoft Edge (Windows), Safari (Mac), and Chrome (Android) on networks that do not use a proxy server for connection.
You cannot select all of the projector menu settings or control all projector functions using a web browser. If you set Standby Mode to Communication On, you can use a web browser to select settings and control projection even if the projector is in standby mode.
Make sure the projector is turned on.
Start your web browser on a computer or device connected to the network.
Type the projector's IP address into the browser's address box and press the computer's Enter key.Note: You may need to log in to access some of the options on the Web Control screen. If you see a log in window, enter your user name and password. (The default user name is EPSONWEB and the default password is the projector's serial number.)You see the Epson Web Control screen.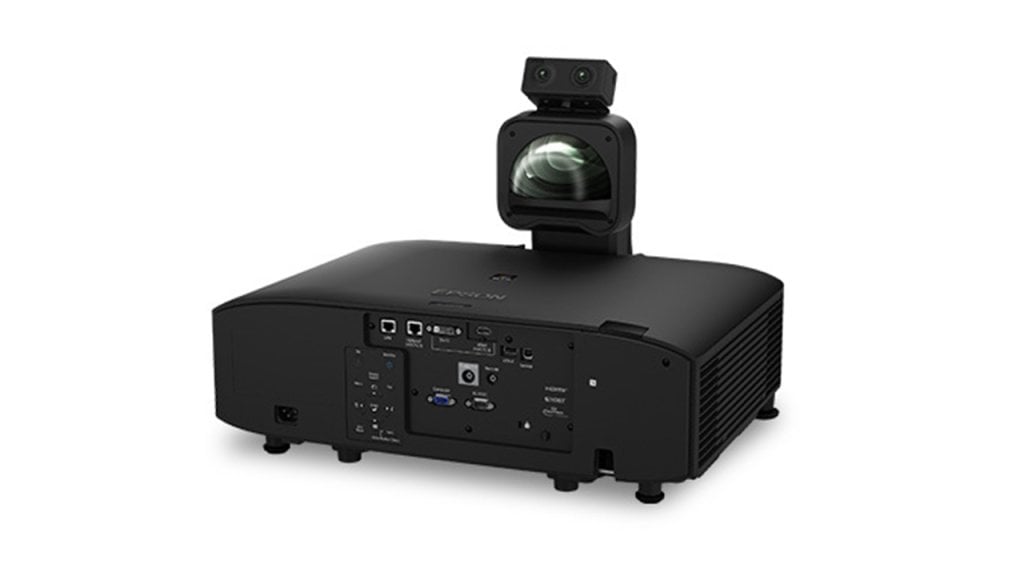 Select Basic Control to control the projector remotely.
Select OSD Control Pad to change the projector's menu settings.
Select Test Pattern to display a test pattern.
Select Status Information to view the projector's status.
Select Crestron Connected to open the menu.
Select Advanced to open the advanced menu screen.
Select Remote Camera Access to display the image taken by the optional external camera.
Select Lens Control to adjust the lens (focus, zoom, and lens shift).
Select the option corresponding to the projector function you want to control.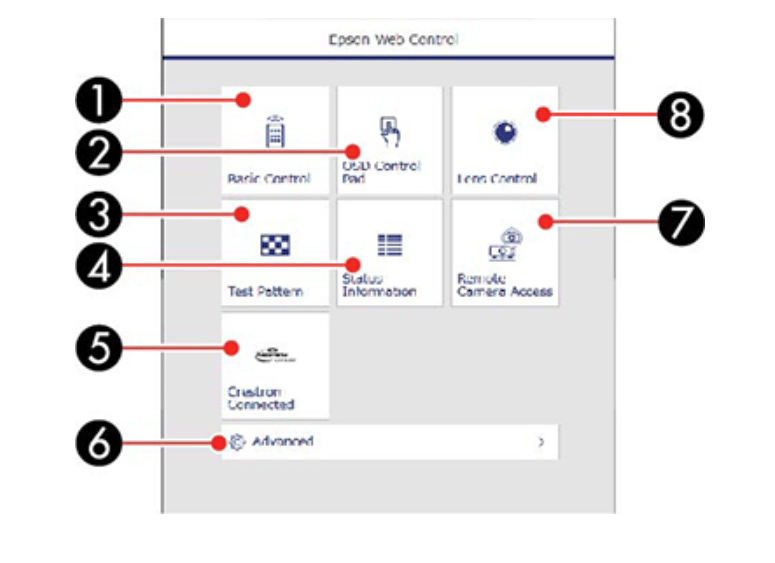 Read more:
Epson EB-PU1008W 3LCD Laser Projector Review
Epson EB-PU1008W Projector Placement Tip-Prevent Overheating
Epson EB-PU1008W Video Source Connecting Tip