When Content Playback mode is turned on in the Settings menu, you can select projector settings, control projection, and edit playlists using a web browser. You can also control the projector using a web browser through the Epson iProjection app. Do not remove any USB device connected to the projector or unplug the power cord when the Playlists or USB Memory Device screen is displayed; data saved on the USB device may be damaged.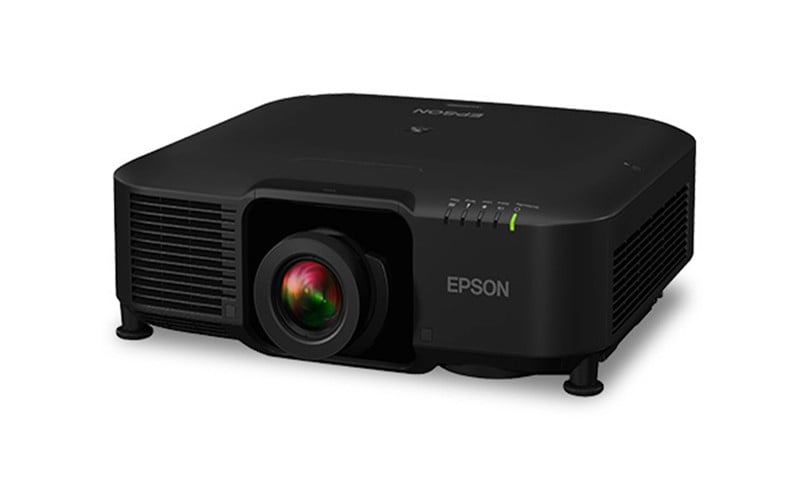 Controlling a Networked Projector in Content Playback Mode
Make sure the projector is operating in Content Playback mode.
Make sure the projector is turned on and your computer or device is connected to the same network as the projector.
Start your web browser on the computer or device.
Type the projector's IP address into the browser's address box and press the computer's Enter key. You see the Epson Web Control screen.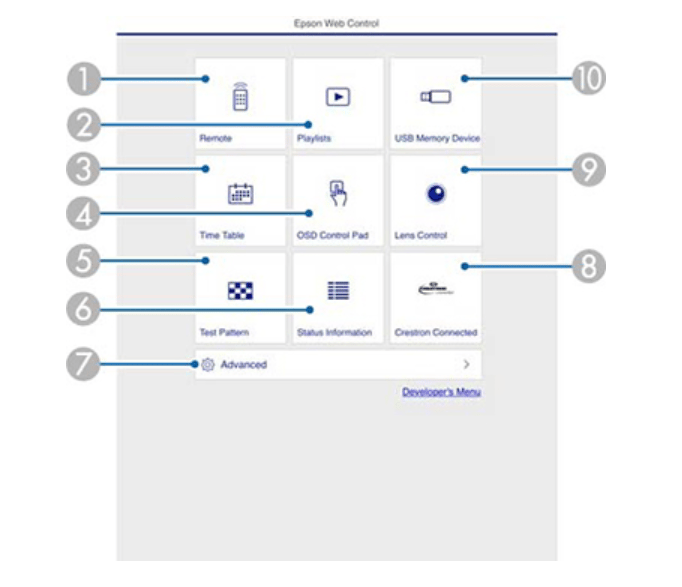 | | |
| --- | --- |
| 1 | Controls the projector remotely |
| 2 | Edits playlists for Content Playback mode |
| 3 | Opens the Time Table screen |
| 4 | Operates the projector's menus with your finger or a mouse |
| 5 | Displays a test pattern |
| 6 | Displays the projector's status |
| 7 | Opens detailed projector settings |
| 8 | Opens the Crestron Connected window (available when Crestron Connected is turned on) |
| 9 | Operates the projector's lens |
| 10 | Registers or deletes playlist data on the USB device |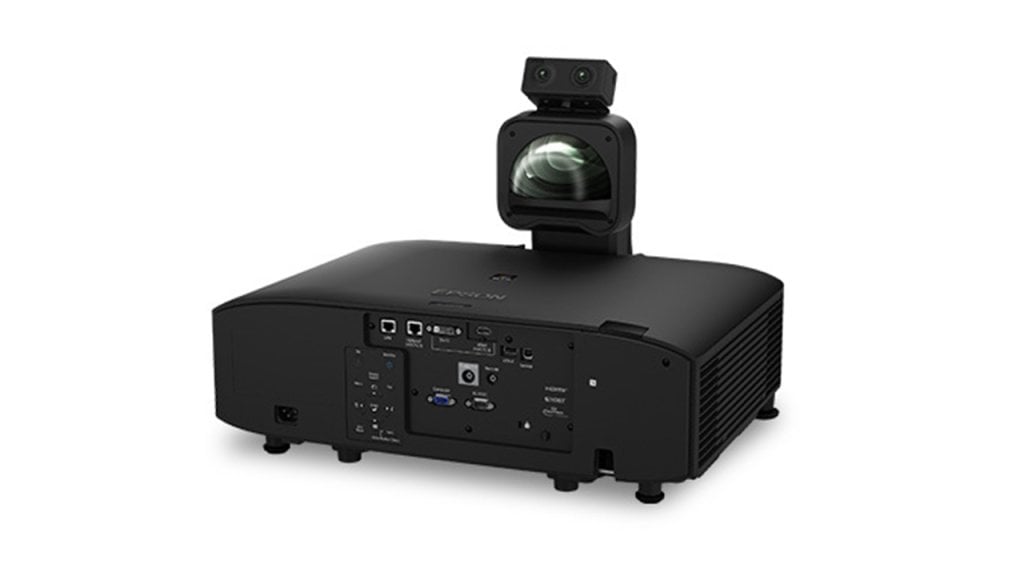 Read more:
Epson EB-PU1008W 3LCD Laser Projector Review
Epson EB-PU1008W Projector Placement Tip-Prevent Overheating
Epson EB-PU1008W Video Source Connecting Tip