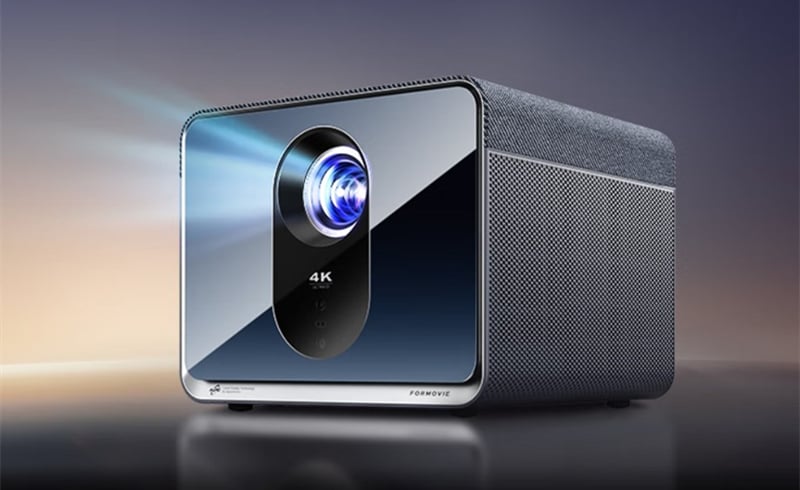 The Formovie X5 projector is now available for preorder on many e-commerce platforms in the Chinese market.
Different from the previous model, Formovie adopts the CVIA brightness standard to label this new projector. It claims the Formovie X5 has 2,450 CVIA lumens and it also says it has 4,500 ANSI lumens based on the ANSI lumen standard.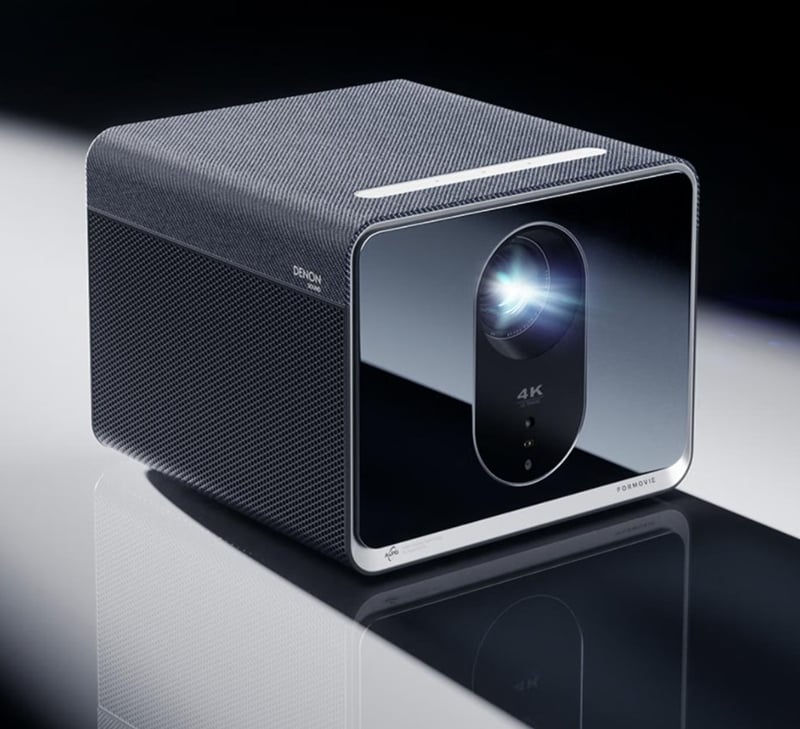 The projector has a slogan on the description page that reads "Projector's Brightness Exceeds TV for The First Time". The average brightness of the 80″ LED TV is 300nit, while the brightness of the Formovie X5 reaches 320nit for the same screen size, surpassing the brightness of the TV.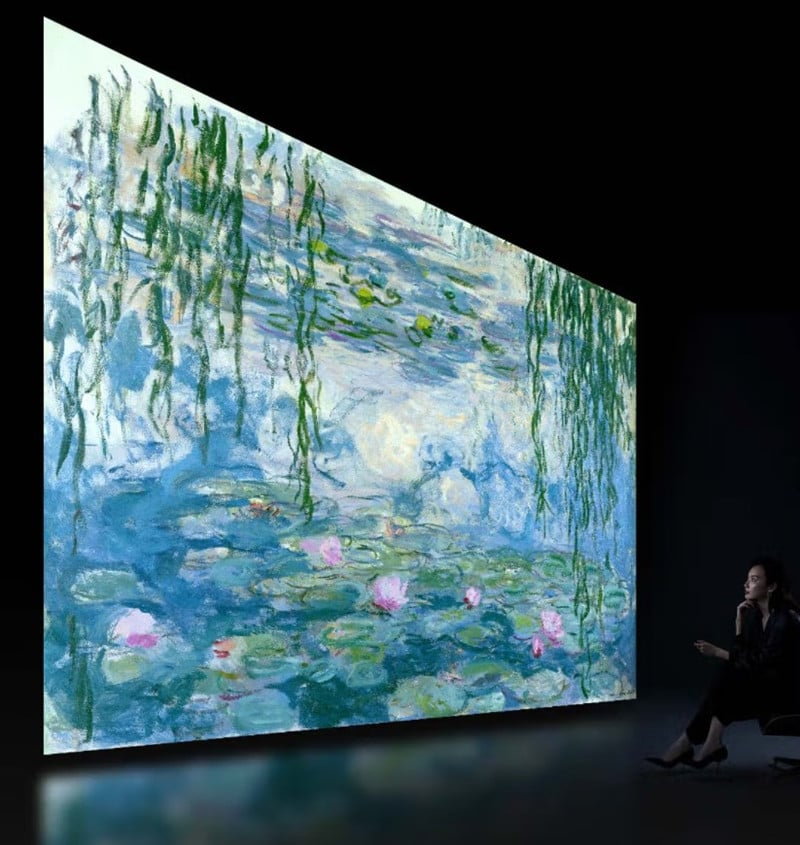 It has a 4K resolution and produces clear images. Adopting ALPD laser display technology, Formovie X5 supports 1.07 billion original color displays. Formovie X5 4K laser projector is equipped with a FAC color calibration engine. In addition, the laser projector supports MEMC and produces a clear image even in high-speed moving scenes.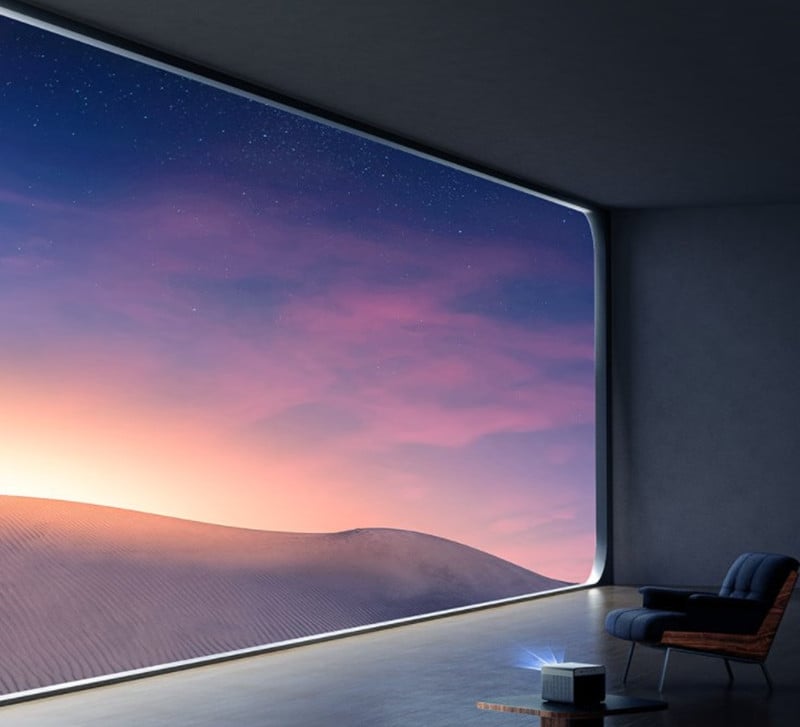 The projector can produce at most 1,000 inches, but the optimal and recommended image size is 60-120 inches.
In terms of sound, the Formovie X5 4K laser projector has 270° sound field coverage and has a 2*12W+6W audio system with a 540cc large sound cavity. It supports Dolby Audio with an FAA sound engine.
Regarding design, the Formovie X5 4K laser projector uses Danish kvadrat recycled fiber wrap cloth and diamond-grade star glass panel to present exquisite texture.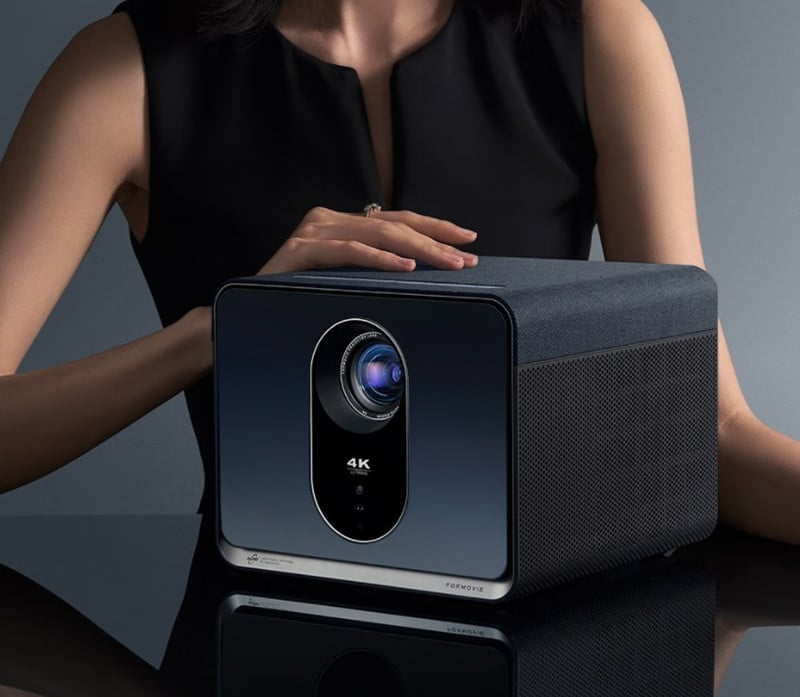 The new projector is powered by Feng OS and can push targeted content resources based on user interest. It carries an MT9669 chip and has 4+128G memory, delivering a high refresh rate and low input lag.
Formovie X5 Specs
 Model Name
Formovie X5
Display Tech
DLP
Light Source
ALPD laser
Brightness
2,450 CVIA lumens 
Resolution
4K (3840*2160)
Throw Ratio
1.27:1
Max Image Size
1,000 inches
Optimal Image Size
60-120 inches
Focus
Auto
Keystone
Auto
CPU
MT9669
Memory
4+128G
Operating System
Feng OS
Speaker
2*12W+6W Speaker
Dolby Audio
Yes
Dimensions
217*210*167mm
Weight
3.98 Kg
Input Lag
9ms
Noise
28dB
Ports
HDMI 2.1
LAN
USB 2.0
Audio Out
Formovie X5 projector is now available in several online shops at a price of RMB 11,999 (about $1,760). It is still not clear whether the projector will release in the US.
Related Posts
Witseer Modular Ultra Short Throw Projector