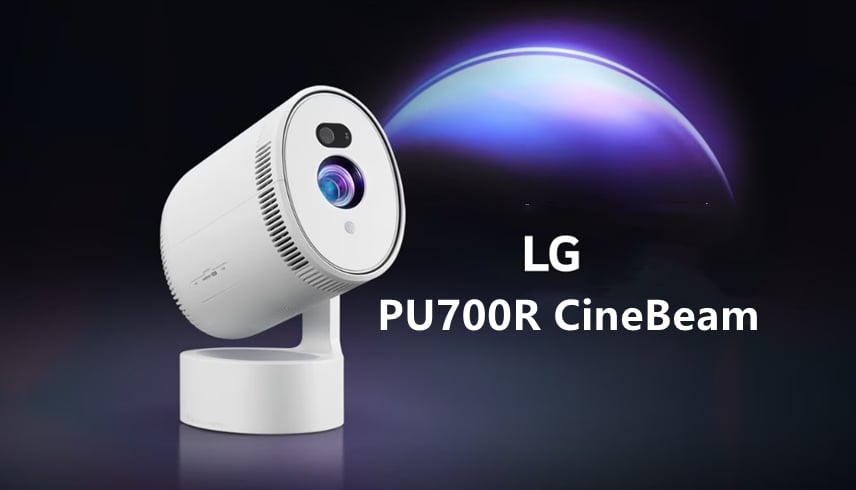 LG has released a new portable projector, LG PU700R CineBeam, and the projector will be launched in countries worldwide soon. In fact, the projector had been unveiled at CES.
The LG PU700R CineBeam projector is similar to Samsung Freestyle in terms of design. It is totally white and looks like a hair dryer. The projector has a thick base at the bottom and a stand at the side, which can be used to adjust projection angles of up to 90°. You can point the light source to the ceiling.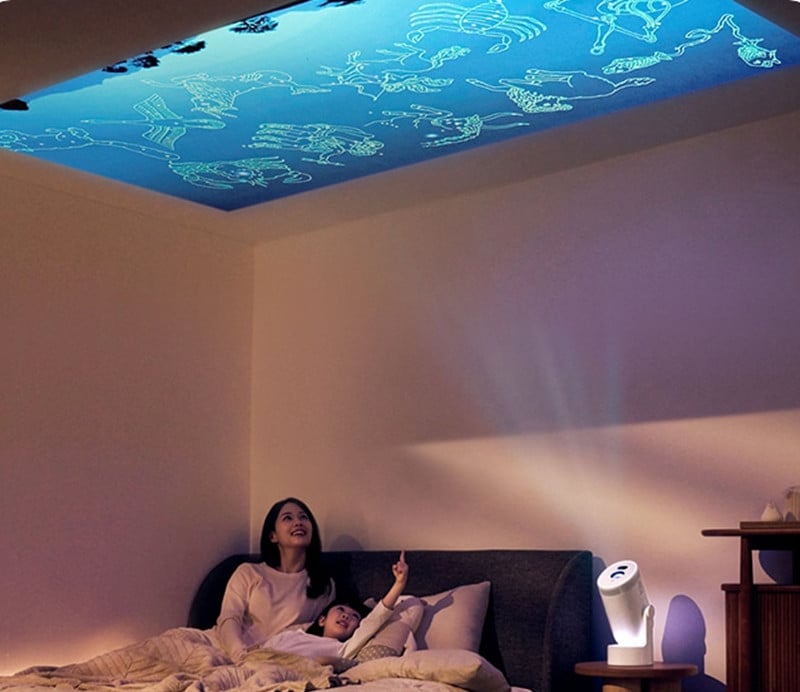 It has a compact and portable design, which measures just 144 x 164 x 307.1 mm.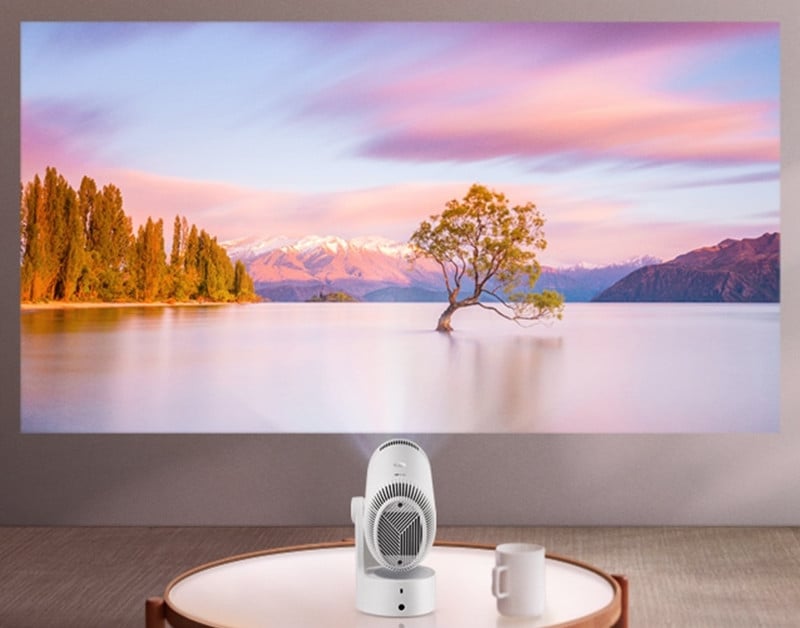 Regarding the image, the LG PU700R CineBeam projector adopts RGB LED light source and has 1,000 ANSI lumens. It has 4K resolution and delivers lifelike and crisp images. It has a high contrast ratio of 150,000:1 and has HDR10 and HLG compatibility, which delivers sharp images with rich dark details.
The projection image adjustment is convenient and quick with automatic screen alignment, autofocus, and auto keystone.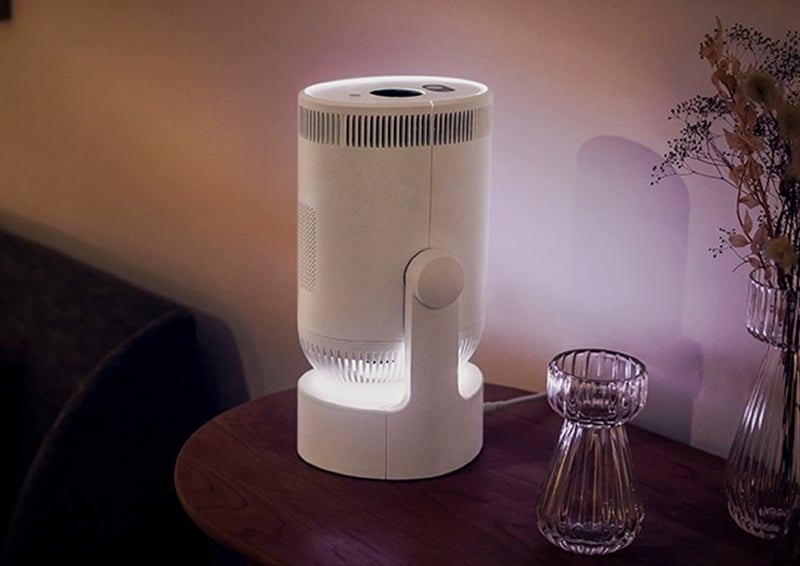 In addition to the excellent image, the projector also has an ambient light setting, which can be used for relaxation and decoration.
Powered by WebOS, the projector enables users to access various streaming apps conveniently, including Disney+ and YouTube. In addition, the projector supports Apple AirPlay 2 and Miracast, allowing users to access more resources and content.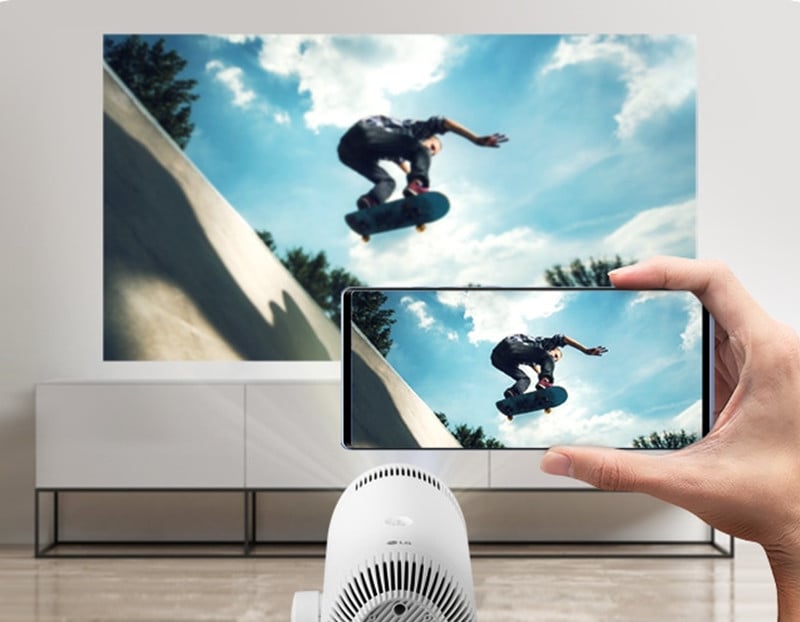 Equipped with HDMI 2.1, USB 2.0, RJ45, and USB-C ports, the projector can also be connected to external devices, such as game consoles, TV sticks, and more.
The LG PU700R CineBeam 4K Projector is going to launch in the Republic of Korea on March 17, but the price is unknown yet. According to German media, the projector is priced at €1,699 in the German market. The portable projector may be priced at $1,699 but the release date is not disclosed.
Related Posts
Witseer Modular Ultra Short Throw Projector, Smart Interactive Device