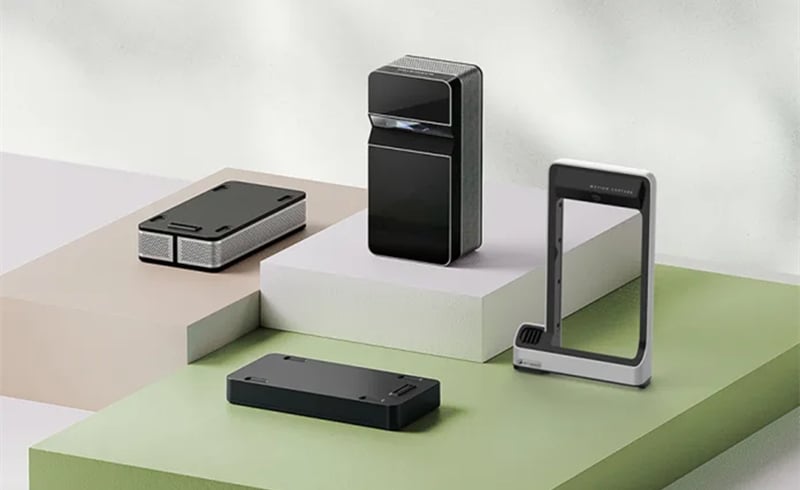 Witseer Modular Ultra Short Throw projector was launched on Indiegogo recently. The projector has many novel designs and has something in common with Puppy Hachi infinite M1 projector (interactive feature) and Philips Screeneo U4 Projector (shapes).
Crisp and Bright Image
The projector adopts LED as a light source with a long lamp life of 20,000 hours and produces 1,000 ANSI lumens, which is bright enough in a dark environment.
In terms of image, the projector has 1080P resolution and can throw a max image size of up to 100 inches. Witseer Modular Ultra Short Throw projector is also compatible with 4K content.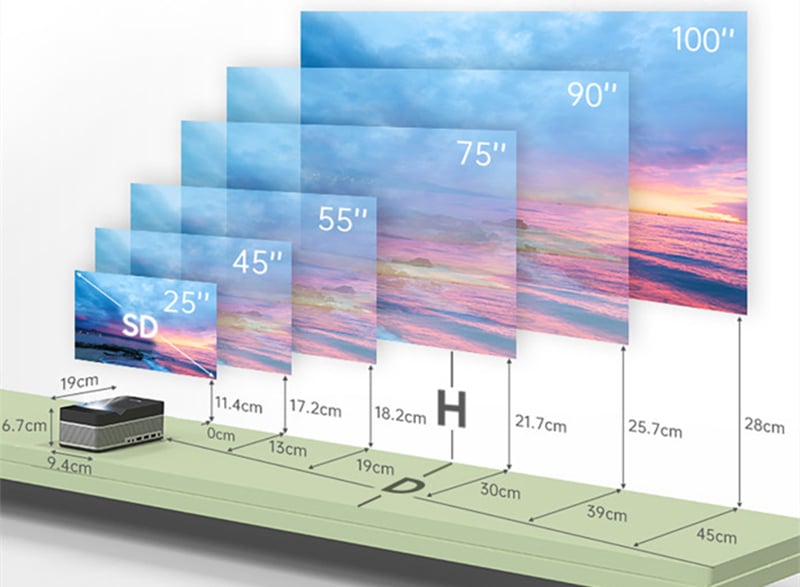 As the projector has an ultra-short throw, you can throw a giant screen at a short distance. It requires just 45cm to get a 100-inch screen. Therefore, the projector can be placed on a TV bench.
Interactive and Compact Design
Witseer Modular Ultra Short Throw projector features modular designs and has three modular add-ons, including a Motion sensor module, Monster Speaker module, and Battery module.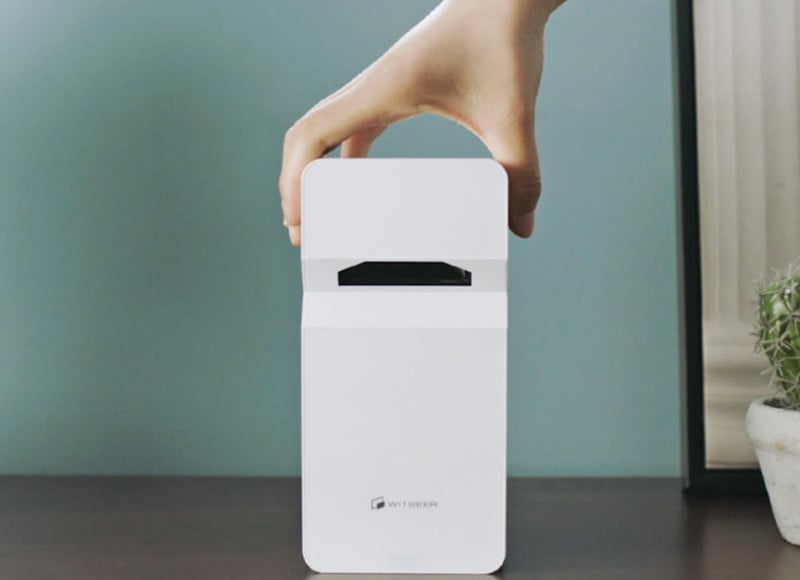 The motion sensor module can make any surface into an interactive touch screen. As the projector has a quick snap-on magnetic system, you can connect the add-on quickly.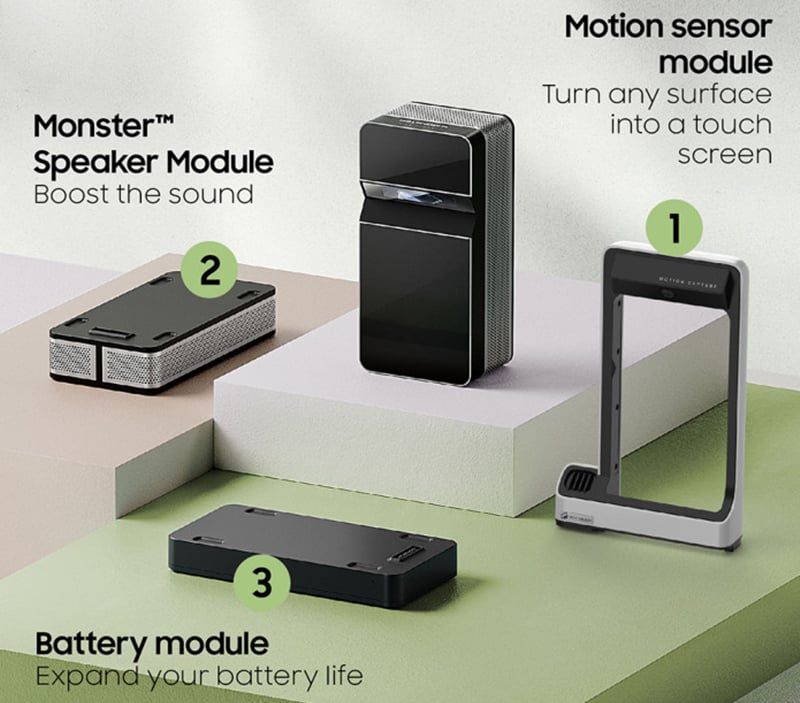 This module adopts laser intelligent capture technology, infrared scanning, and laser scattering to accurately and sensitively recognize gestures of hands and fingers. The result is perfectly smooth motion capture allowing you to interact with content in a truly futuristic way.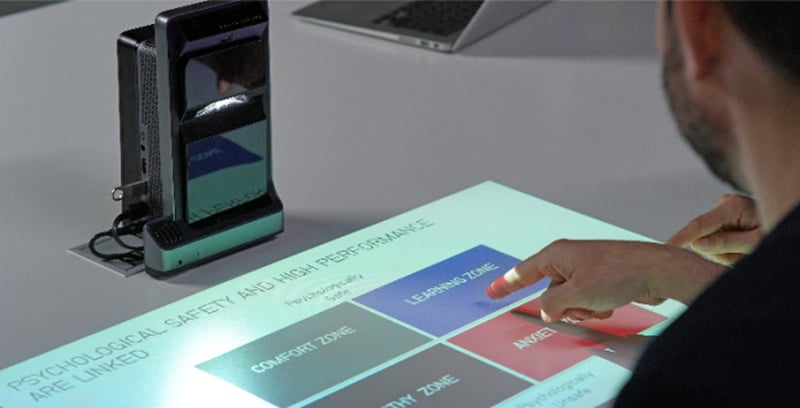 This projector is compact and portable enough. It measures only 19 x 9.4 x 6.7 cm (7.5 x 2.6 x 3.7 in) and only weighs 0.73 kg. You can hold it with one hand readily.
In addition to its small size and low weight, the projector also has a built-in battery with a long battery life of 3.5 hours.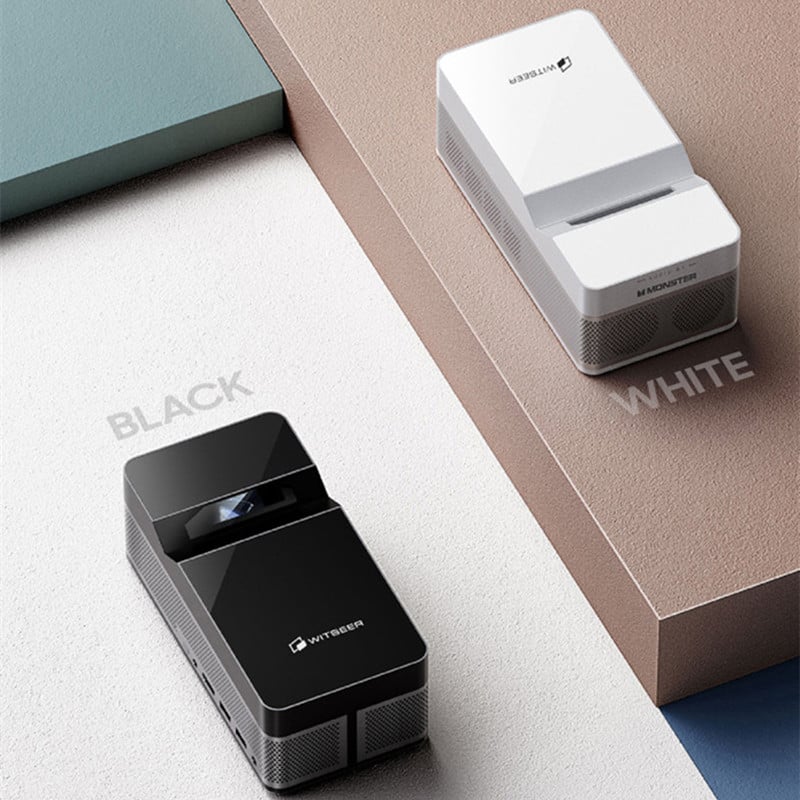 With two optional colors white and black, the projector is suitable for multiple scenarios and home decorations.
Android TV System and Versatile Contents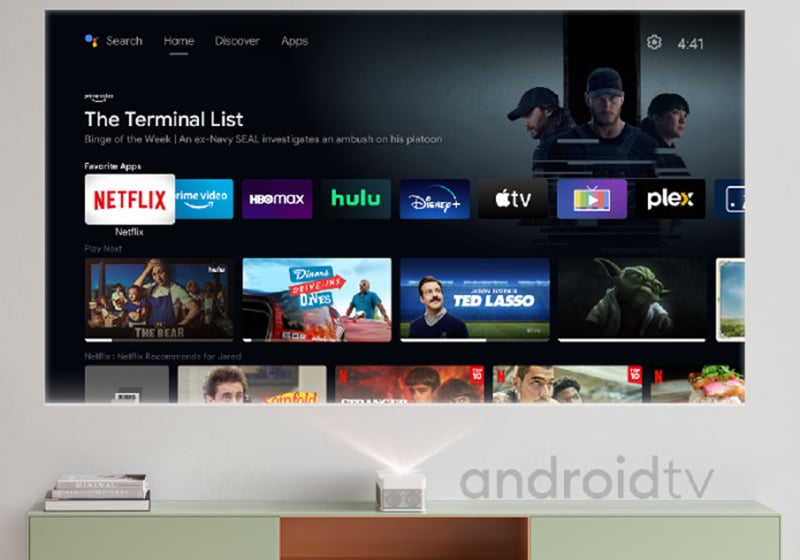 Witseer Modular Ultra Short Throw projector is powered by an Android TV system and you can enjoy over 400,000 movies and shows from different streaming services. You can enjoy many Google-related Services via the projector. If you want to access more content or resources, then you can connect it to external devices via interfaces.
Audio
The projector has an independent audio module ( 10W loudspeaker with a buzzing 70Hz bass boost). The sound is decent but not powerful for an outdoor environment. You can connect it to an external speaker to get a more powerful sound.
Witseer Modular Ultra Short Throw Projector Specs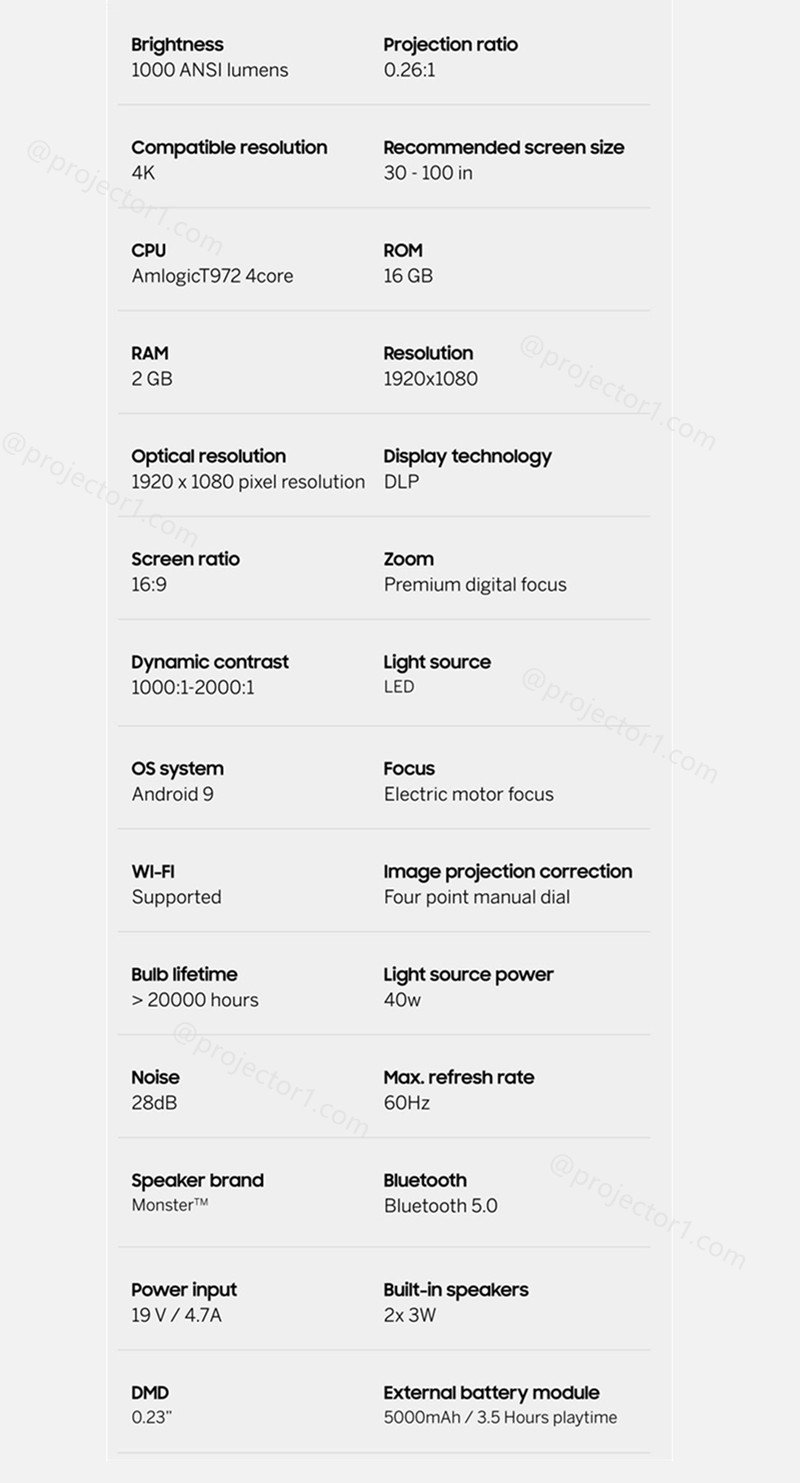 Witseer Modular Ultra Short Throw Projector Price
The projector is priced at $1,999, and the Super Early Bird price is $1,299 (35% off). The price includes the three add-on modules and related accessories. There is also a basic option ($1,299, Early-bird price: $799 ) that comes with no other items except the projector.
Related Posts
Philips Screeneo U4 Projector Review
Hachi Infinite M1 vs Hachi Infinite M1 Pro