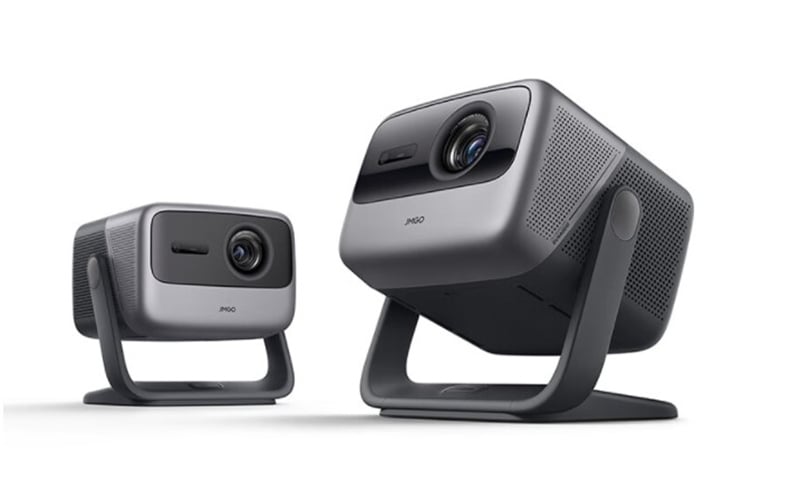 Recently, JMGO released new N series in a press release on 9th December 2022. The new N series includes two flagship projectors, including JMGO N1 Pro and N1 Ultra projector.
The two projectors have improved a lot in terms of optical machines, systems, appearance, and structure.
Design
It is troublesome for many users to adjust the projection direction and orientation so that the projection image can fit the screen. JMGO N1 Pro and N1 Ultra both have a U-shape stand and base, which is designed for changing projection direction and projection height.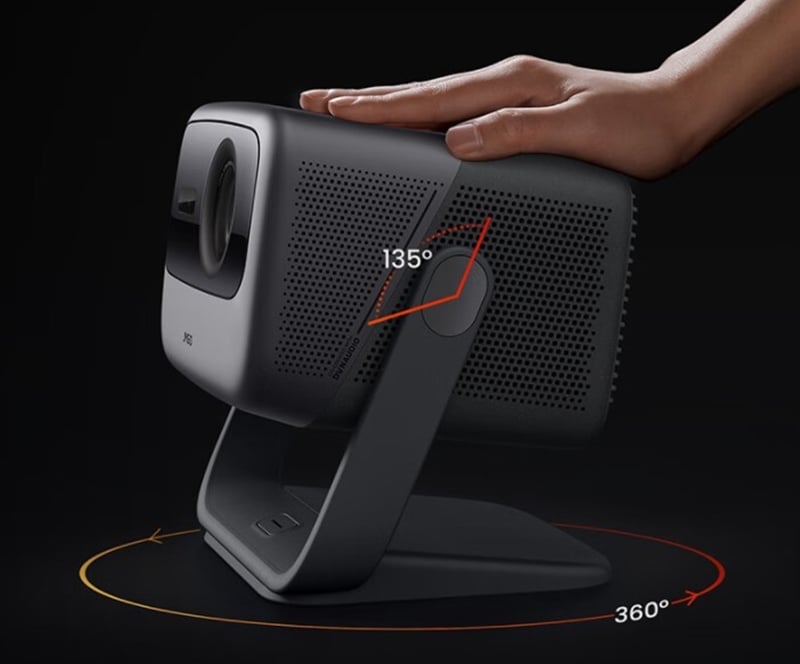 The stand and base deliver 360 degrees of arbitrary adjustment and 135 degrees of free hovering. With this design, users can adjust the projection orientation and height freely. The setup is flexible and easy.
Regarding size, the two projectors have the same size and measure 220mmx220mmx150mm, which is small and portable.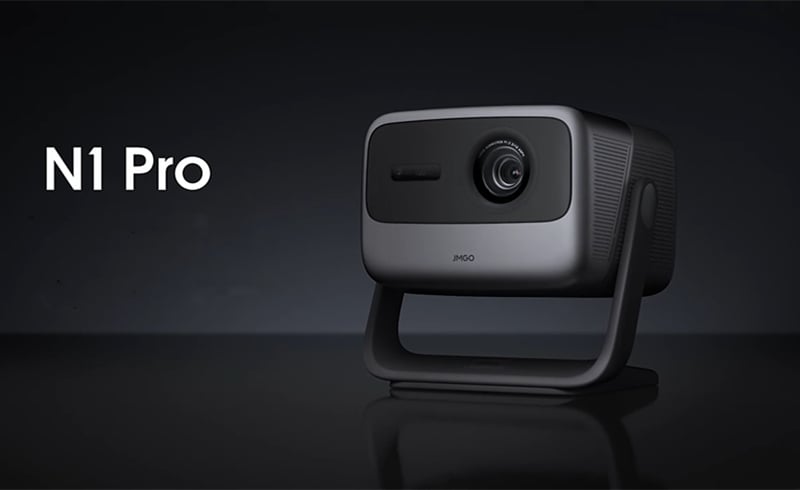 Image
The new projectors carry a self-developed triple-laser MALC optical machine, which has an excellent performance in terms of color gamut, contrast, and brightness. More importantly, the optical machine uses LSR technology and can effectively tackle the speckle with 96% elimination.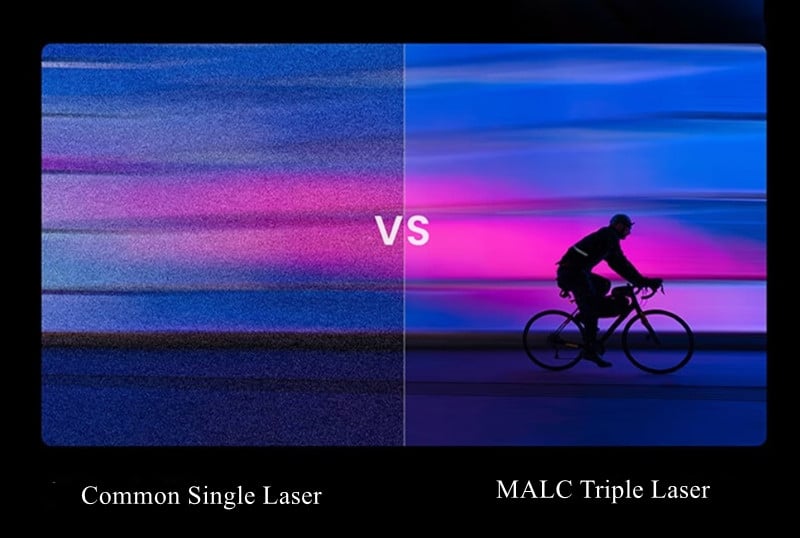 As for images, JMGO N1 Pro and N1 Ultra have improved a lot in terms of image contrast and color gamut. The two projectors feature a contrast ratio of 1600:1, 95% color uniformity, and 110% BT.2020 color gamut. The company also join hands with Leica to calibrate colors and provide multiple color modes for users. The ambient light adaption tech of the projectors makes them safe for the human eye.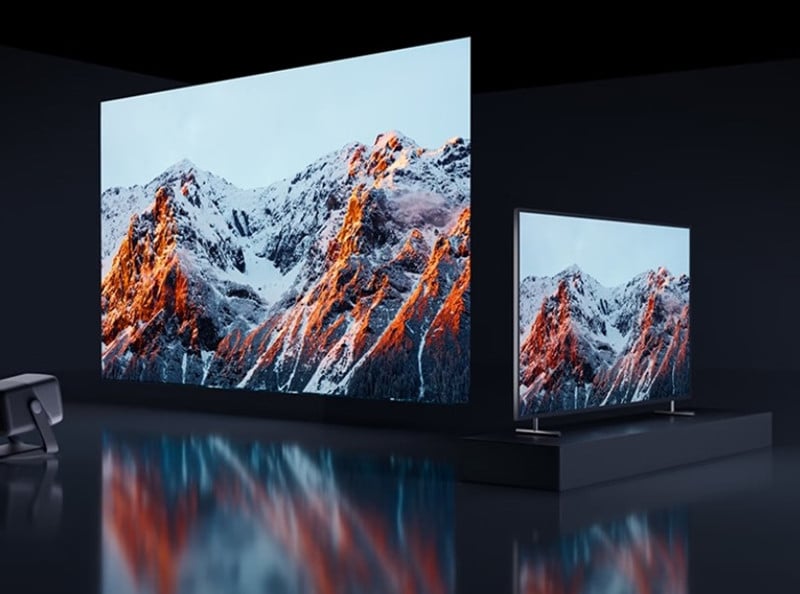 JMGO N1 Pro and N1 Ultra are different in terms of image brightness and resolution. JMGO N1 Pro has 3,200 ANSI lumens and JMGO N1 Ultra has 4,000 ANSI lumens. As for resolution, JMGO N1 Pro has 1080P while the N1 Ultra has 4K resolution.
That's to say, JMGO N1 Ultra is a premier version that has higher brightness and resolution. In terms of display chips, the two models have the same 0.47″ DMD chip, a common configuration for smart home projectors.
System
In terms of system configuration, JMGO N1 Pro and N1 Ultra are powered by Bonfire OS, a customized system co-developed by JMGO and Frog based on Android, and deliver smooth operation and a careful and friendly user interface.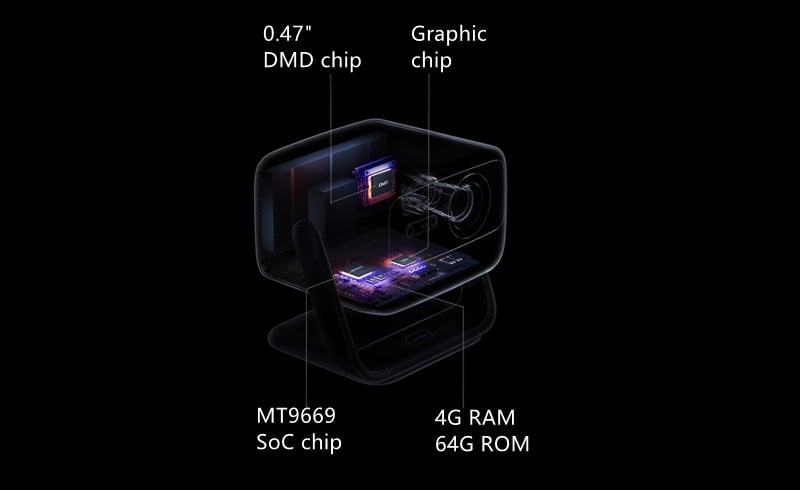 The two projectors are equipped with an MT9669 SoC chip and have 4G RAM and 64G ROM, delivering smooth operation and large storage.
You may be interested inAndroid TV vs Android OS.
Features
JMGO N1 Pro and N1 Ultra have built-in 20W speakers and support Dolby Audio, producing a crisp and loud sound.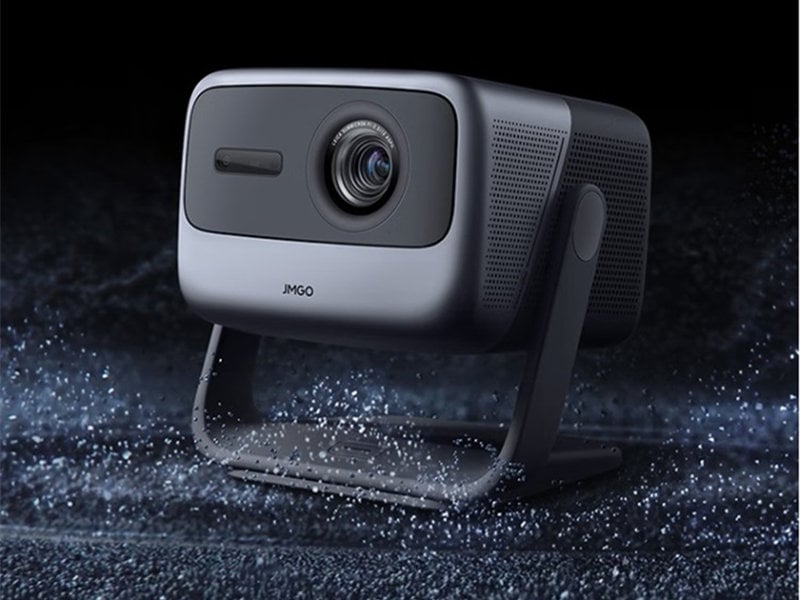 The smart features are also critical for home projector users. JMGO N1 Pro and N1 Ultra are equipped with Wi-Fi 6 and support 3D functions.
The two projectors are now on the market. JMGO N1 Pro is priced at RMB 6999, while JMGO N1 Ultra is priced at RMB 9699.
Related Posts