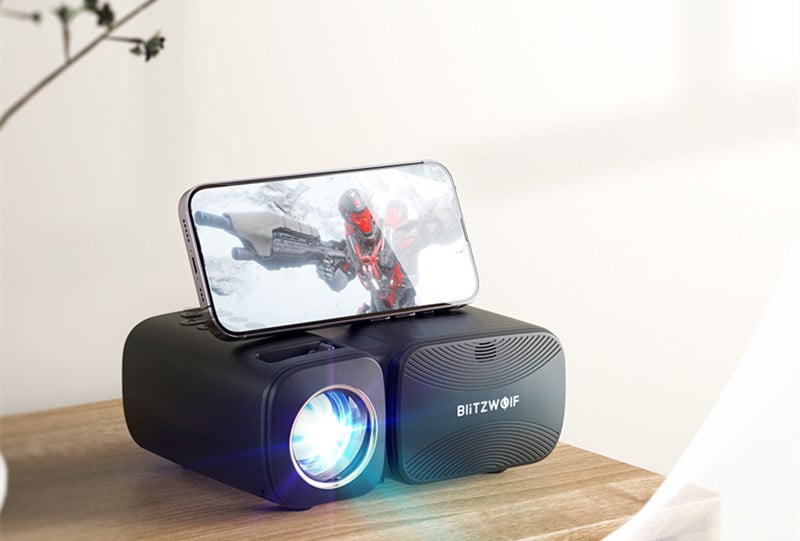 BlitzWolf BW-V3 is a new 720P projector with a low cost. It is now available for the US market and other regions.
It adopts LED as the light source and can last for more than 40,000 hours. This mini projector is rated at 250 ANSI lumens, which is only suitable for use in dim environments. If using the projector outdoors during the daytime, the projection image will be blurry and can't be seen clearly.
BlitzWolf BW-V3 projector has a native resolution of 720P but it has 1080P compatibility. It has a keystone bar and requires a manual keystone.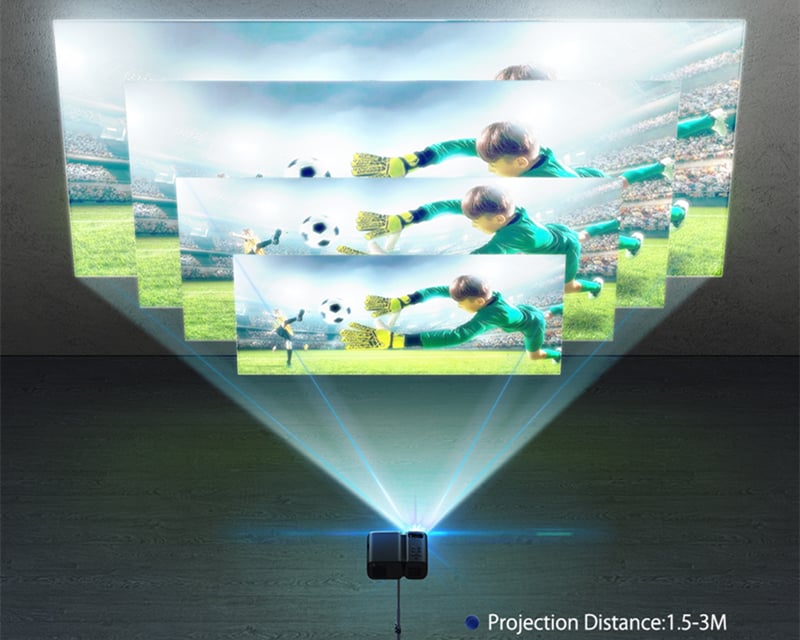 The projector has a throw ratio of 1.25:1 and produces a max image size of 120 inches. Its throw distance range is about 1.2m to 3.2m. The image size is big enough for use in a bedroom or living room.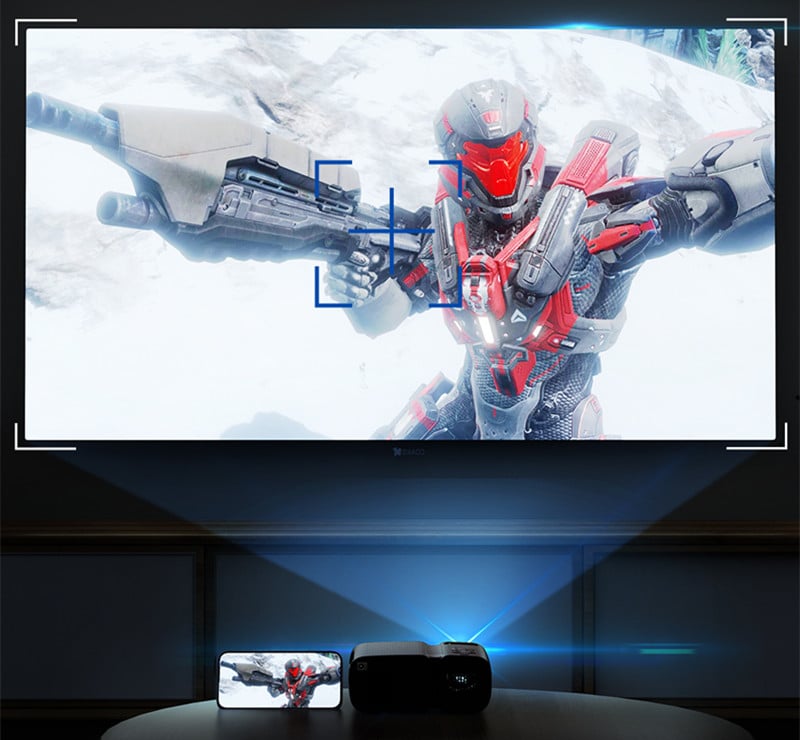 BlitzWolf BW-V3 has 2.4G+5G Wi-Fi and Bluetooth 5.0 connectivity. In addition, the projector has AirSharing, enabling users to mirror their smartphone ( for Android phones and iPhones) to the projector screen wirelessly. The projector can be connected to external speakers via Bluetooth.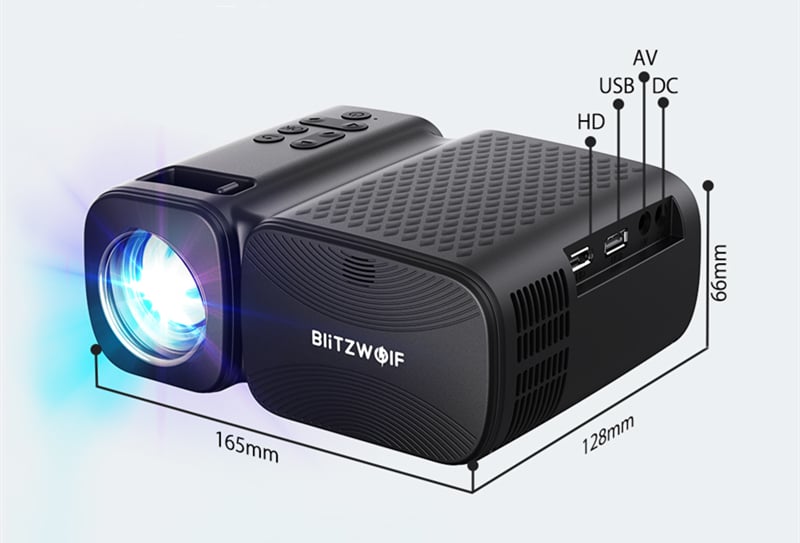 This projector has a compact size, which measures just 165 x 128 x 66 mm, and weighs about 1 Kg. You can move its position easily. However, as the projector has no built-in battery, you need a power supply before using it outside.
As for ports, it is equipped with versatile interfaces, including AV, Earphones, HDMI, and USB. With these ports, the projector can be connected to versatile devices, including TV sticks, TV boxes, game consoles, computers, and other devices.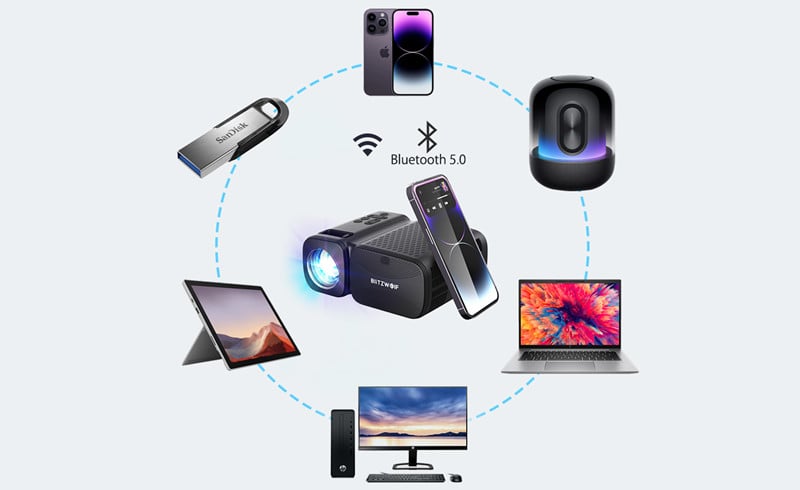 BlitzWolf BW-V3 is priced at US$199.99 and now it has a discounted price of US$96.99 on Banggood.
Related Posts
Emotn N1, New Netflix-Certified 1080P Projector
Yaber K2s Projector, the First Smart LCD Projector of The Brand