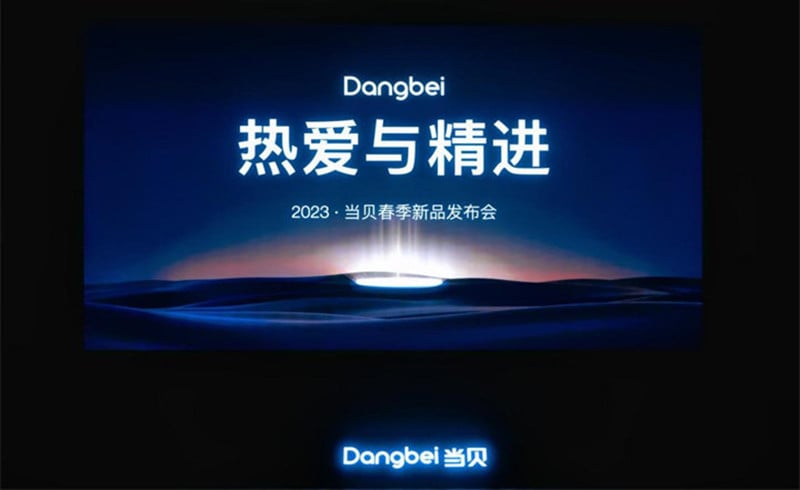 Dangbei, the Chinese top 1 laser smart projector brand, released its new laser projector Dangbei X5 at the press conference on April 14, 2023. The press conference is themed Devotion and Progress.
In the press conference, Dangbei unveils Dangbei OS 4.0 and the details of the Dangbei X5 projector.
The new projector has improved a lot in terms of brightness, color, performance, sound quality, AI intelligence, and play. Dangbei X5 projector has a high brightness of 2,450 CVIA lumens (about 4,000ANSI lumens), which is bright enough for daytime use.
Dangbei X5 projector adopts an MT9679 chip and supports AI SR, Wi-Fi 6, USB 3.0, and Filmmaker mode. Besides, the new projector adopts new AI Vision 2.0 and develops a 3D ToF module based on deep learning. Compared with its predecessor, Dangbei X5 is "smaller, lighter, and stronger".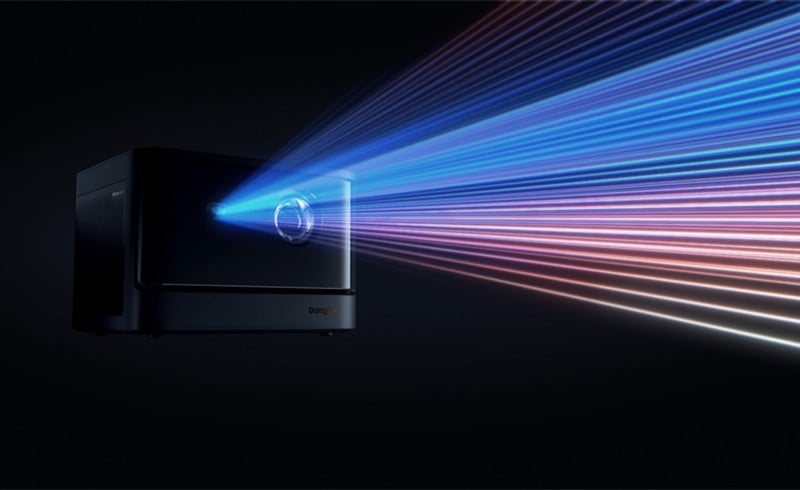 "Be bright and high definition, not scattered spots and dispersion". The word is underscored in the press release. There are two mainstream light sources for laser projectors, including triple laser and ALPD laser, but the triple laser projectors have an obvious scattering phenomenon, which affects the clarity and resolution of the image and significantly reduces the picture quality. More seriously, long-term viewing of images with dispersion is very likely to cause eye fatigue, and may even produce physiological reactions of vertigo and nausea.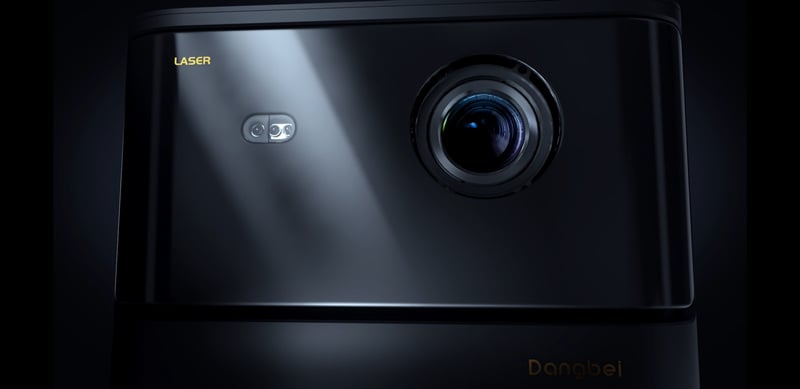 Unlike the triple laser display technique, ALPD laser display technology cleverly introduces nano-luminescence rare-earth materials to generate non-coherent light through secondary luminescence, which completely solves the scattering and dispersion problems; meanwhile, it adds vibration or high-speed rotating scattering devices in the propagation path and increases the multi-angle and multi-wavelength of light. Not only can the scattering problem be solved from the source, but ALPD laser display technology can also achieve high brightness and high viewing comfort, and the human eye will not get tired after a long time.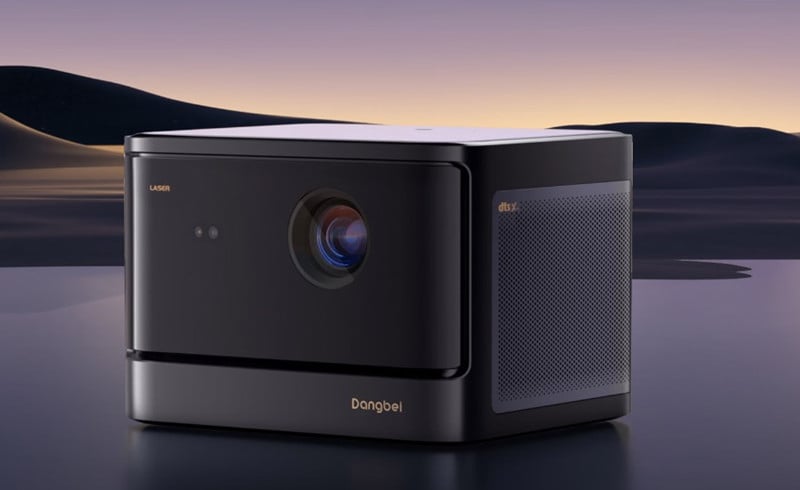 Powered by ALPD laser display technology, Dangbei X5 increases the brightness to an amazing 2,450 CVIA lumens, 12% higher than its predecessor, and is equipped with a new generation of high-performance laser with 10% higher energy efficiency.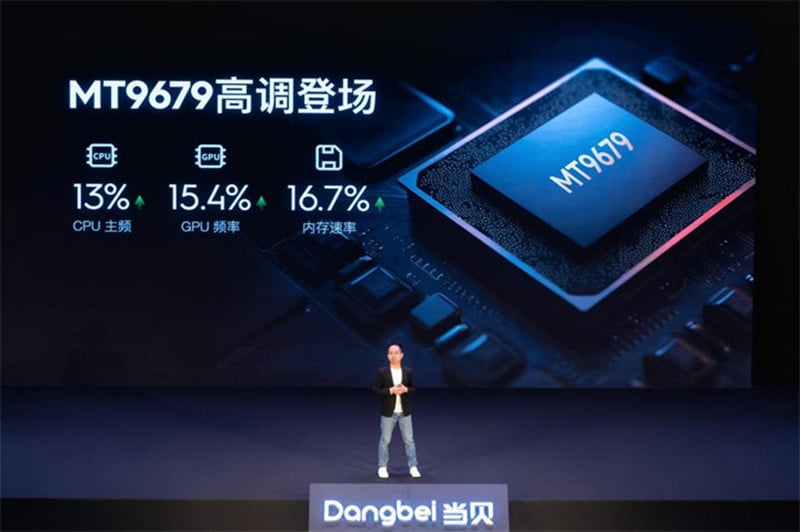 As core configuration, the chip is also critical. Dangbei X5 projector adopts an MT9679 chip, which has an all-around improvement in terms of performance. The new chip has improved the main frequency by 13%, GPU frequency by 15.4%, and memory rate by 16.7%. Besides, it supports WiFi 6 and USB 3.0, which greatly improves the transmission rate.
Dangbei X5 projector features X SUPER Resolution Technology, AI Picture Engine, Filmmaker Mode, UI Picture Quality Enhancement, 120Hz Motion Compensation, and more. X SUPER Resolution technology reshapes low-resolution sources frame by frame through deep learning of artificial intelligence, which has a significant effect in improving picture clarity. By means of technology, you can recover childhood memory, classic old film, and high-loss films.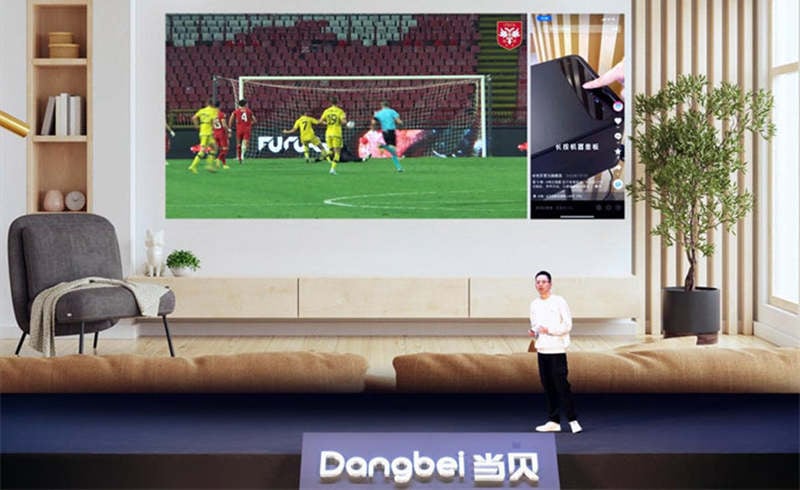 Sound is also critical for the viewing experience. Dangbei X5 projector supports Dolby Audio and DTS dual decoding. It is equipped with dual 12W large-diameter speakers with 600ml large volume, producing an immersive and powerful sound.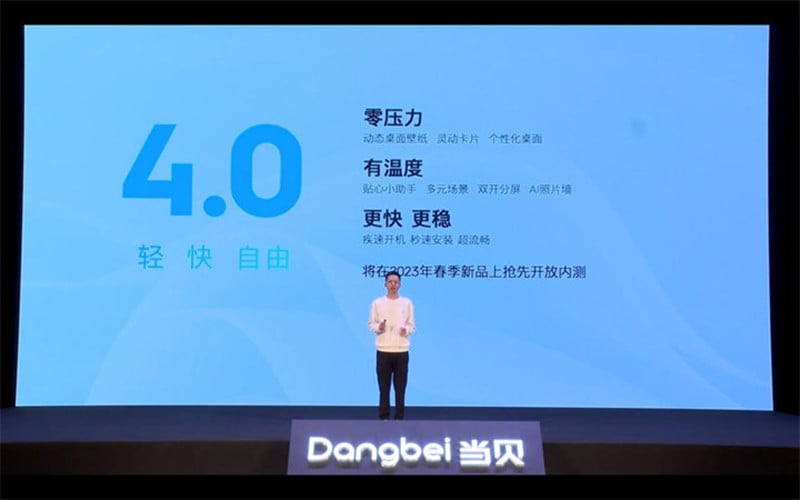 The new projector is powered by a brand new Dangbei OS, which features better compatibility, smooth operation, and versatile features. The boot speed has improved by 12%, and the application installation speed is 4 times of the earlier version.
Dangbei X5 is now available at a price of RMB 6,299 in mainstream online shops in China.
Related Posts