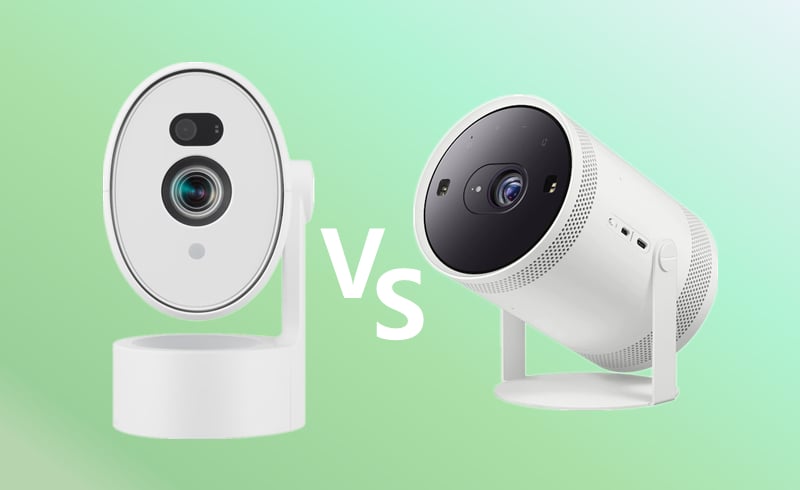 LG PU700R is a new portable projector that was first released at CES 2023. The projector is similar to Samsung Freestyle. This guide will compare the two projectors and help you to know their differences and make a wise decision.
LG PU700R VS Samsung Freestyle
The two projectors have similar market positioning as smart portable projectors for different scenarios. On the whole, LG PU700R has overwhelming superiority in terms of image brightness and resolution, while Samsung Freestyle is relatively cheap.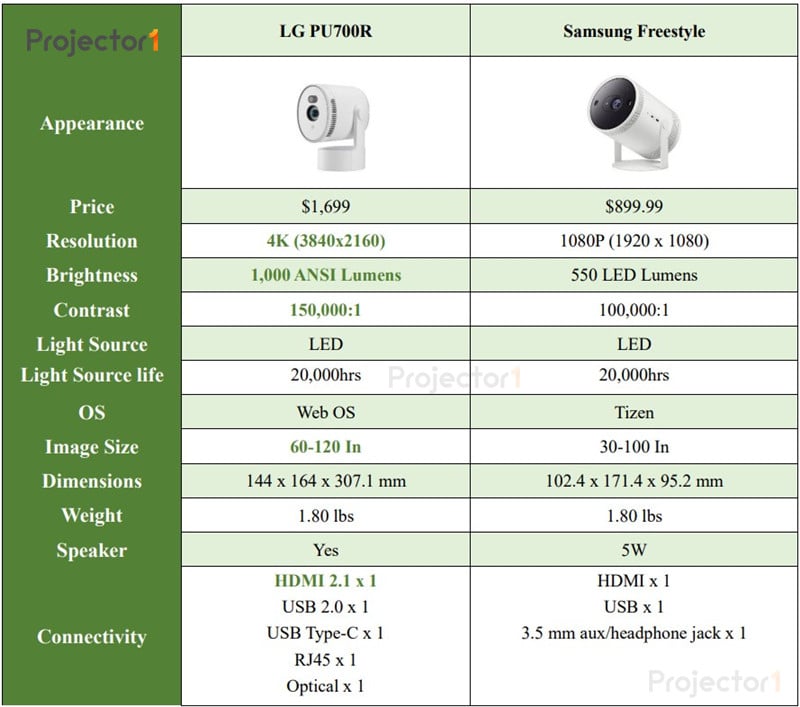 Design
LG PU700R and Samsung Freestyle are both white in color rendering. LG PU700R has a thick base and holder on the side, which features 90-degree rotation and angle-adjustable joints.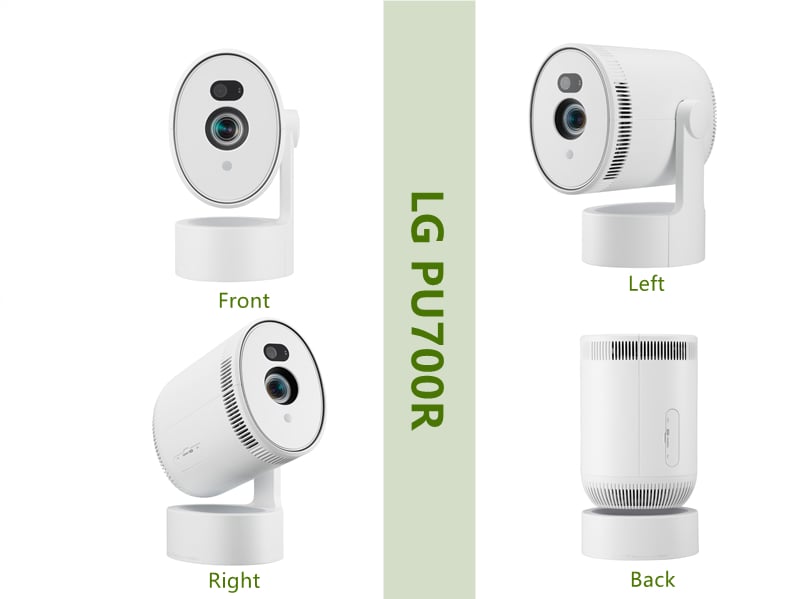 Samsung Freestyle has a cradle that comes with a 180-degree design. However, the hovering design has a tendency to droop and sag. The projector has many interesting accessories for the projector, including a battery base, socket adapter (an accessory that can be used for fixing it on the ceiling like a bulb), skin, and case.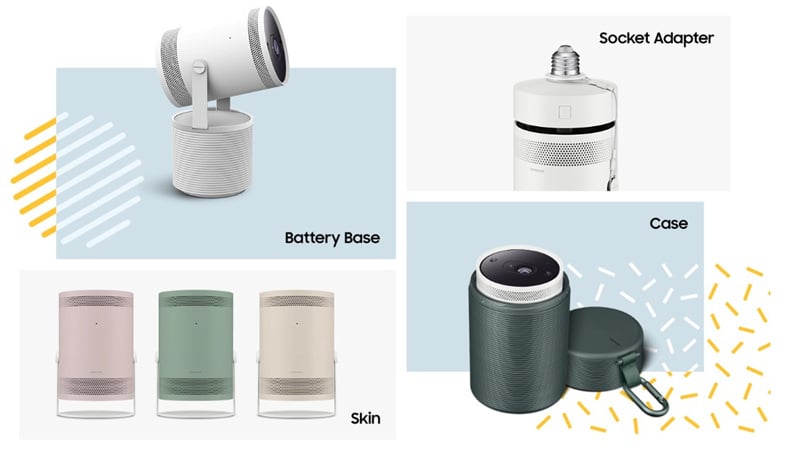 In terms of craftsmanship, Samsung Freestyle is more delicate. Regarding dimensions, the LG PU700R projector is relatively big. But the two projectors are both small and portable enough to put in a backpack.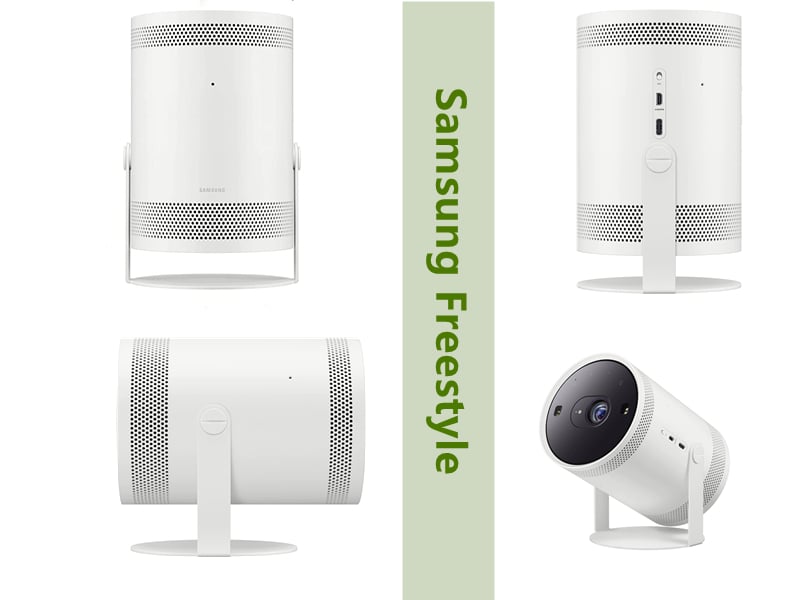 The design of the two projectors is simple and elegant, which can blend into rooms well.
Image
LG PU700R is obviously superior in terms of image quality. LG PU700R has 4K resolution, which is clearer than Samsung Freestyle's 1080P resolution. Besides, LG PU700R has 1,000 ANSI lumens, which is bright enough for indoor environment. Samsung Freestyle has 1080P resolution and just 550 LED lumens (about 240 ANSI lumens), whose brightness can't satisfy the daytime viewing.
As for contrast, LG PU700R features 150,000:1, higher than Samsung Freestyle's 100,000:1. The two projectors both compatible with HDR10 to improve the image dark details.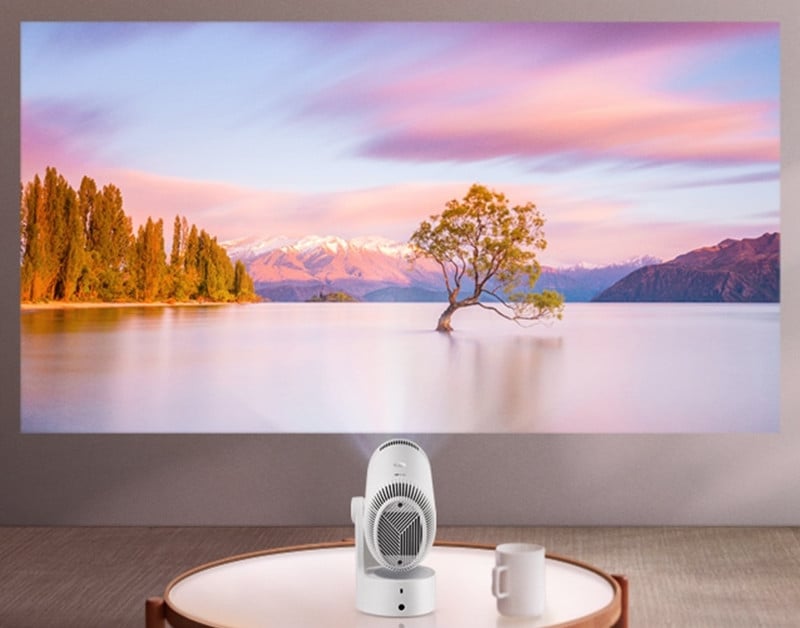 Regarding image size, LG PU700R has a max image size of 120 inches, bigger than the Samsung projector.
The image adjustment is also critical. The two projectors both support auto focus and auto keystone to avoid tedious manual efforts.
Operating System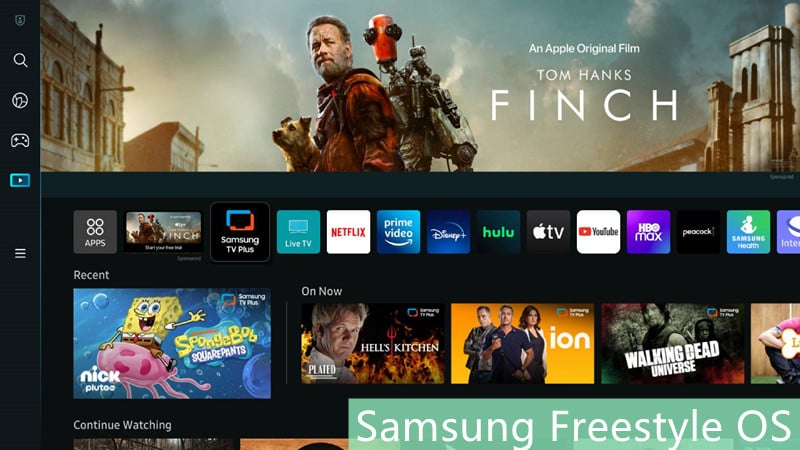 LG PU700R is powered by Web OS while Samsung Freestyle has Tizen system. The two operating system both come with various streaming services and enable users to watch movies via the projector directly.
Samsung Freestyle has built-in Netflix and users can access streaming services conveniently.
Smart Features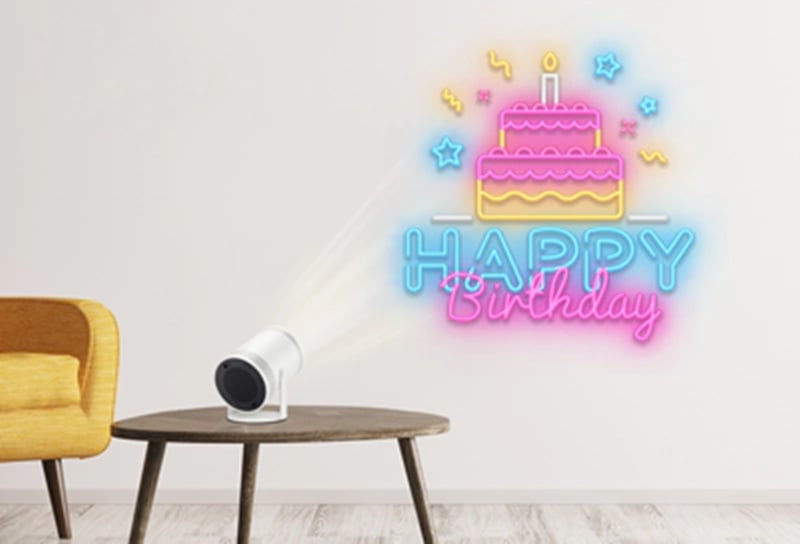 The two projectors both support Ambient Mode, which can work as lightning or interesting patterns. These features can be used for home decoration, relaxing, and party decoration.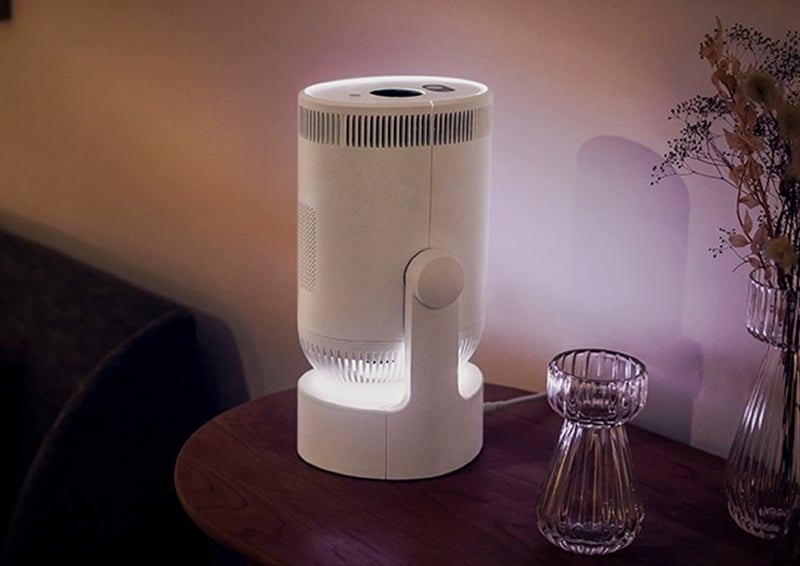 Samsung Freestyle has voice assistant that makes it smart and convenient.
Connectivity
Regarding wireless connectivity, the two projectors both have Wi-Fi and Bluetooth, which is convenient to connect the projector to external devices wirelessly.
For screen mirroring, LG PU700R supports Miracast and AirPlay 2, while Samsung Freestyle supports DLNA, AirPlay 2, and SmartThing.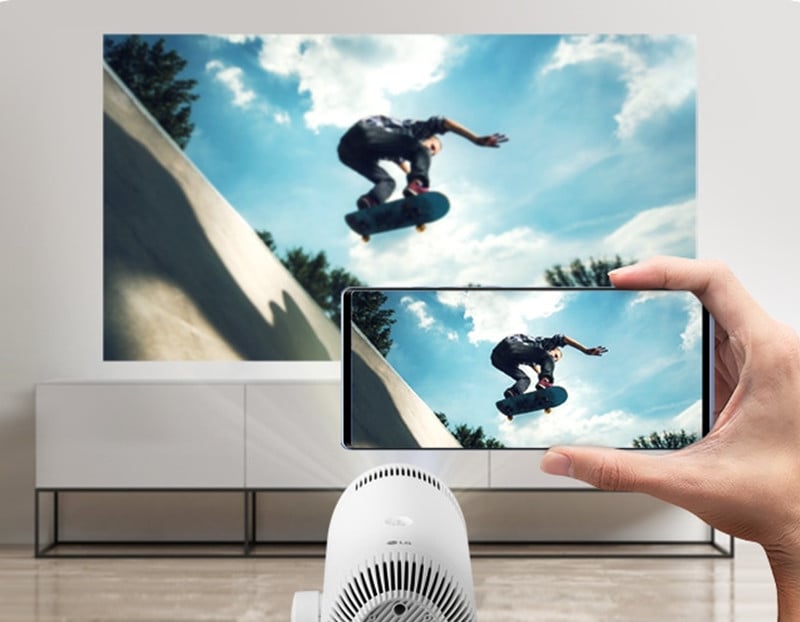 As for ports, LG PU700R has HDMI 2.1 and RJ45 ports, which is better than the Samsung counterpart.
Audio
The two projectors both have built-in speakers, but the speakers are not sonorous and impressive enough. It is recommended to connect it to an external speaker to get a better sound effect.
Pros and Cons
LG PU700R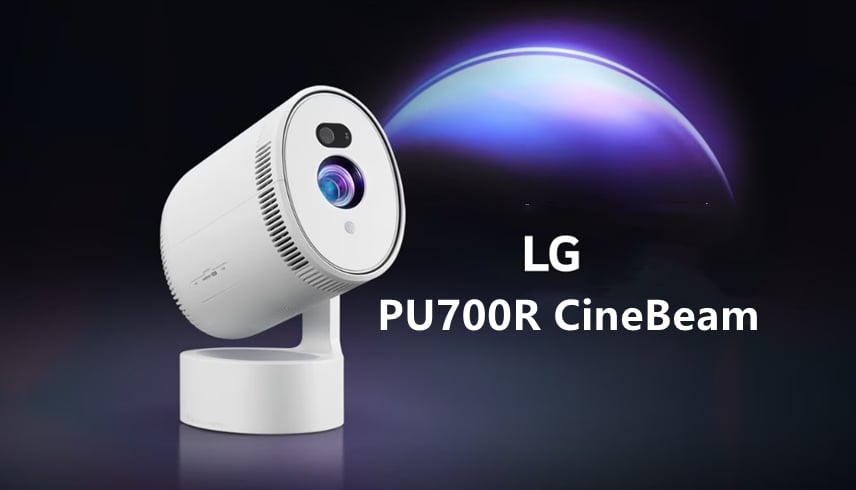 Pros
4K resolution
Higher Contrast
Smart OS
120 In
Versatile Ports
Cons
Relatively Pricy
Not Impressive Audio
Samsung Freestyle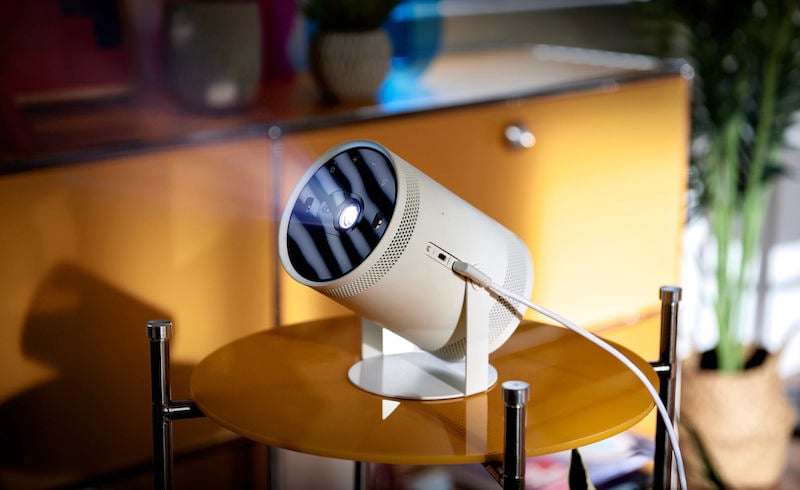 Pros
Sleek Design
Voice Assistant
Built-in Netflix
Convenient Mirroring
Cons
Mediocre Brightness
Sluggish Software
Unreliable Auto Keystone
Conclusion
As we have talked about above, LG PU700R is relatively brighter and sharper in terms of image quality while the Samsung Freestyle projector has an edge on workmanship, portable design, and interesting extended accessories.
Related Posts
LG PU700R CineBeam Portable Projector Released