Samsung The Freestyle supports a connection to a Bluetooth keyboard. After connecting it to a keyboard, you can navigate the projector with a keyboard.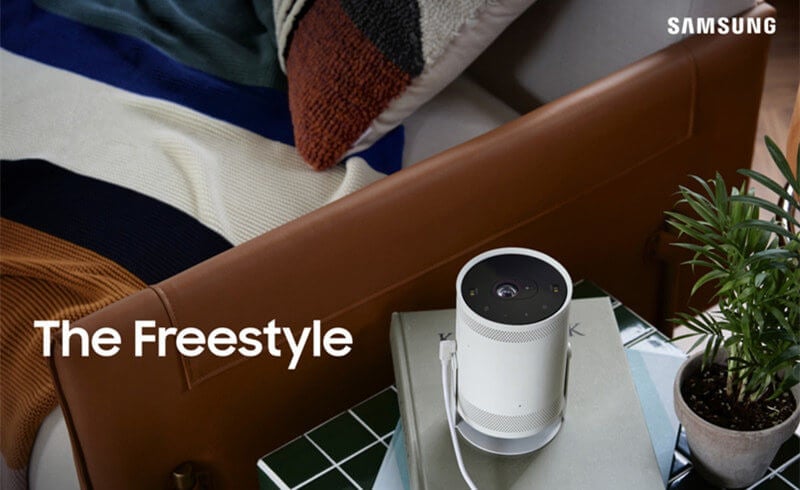 You can follow the steps below.
1. Set your Bluetooth keyboard to pairing mode.
2. Next, press and hold the Home button on The Freestyle's remote, and then select All Settings. Select Connection, then select External Device Manager and then select Input Device Manager.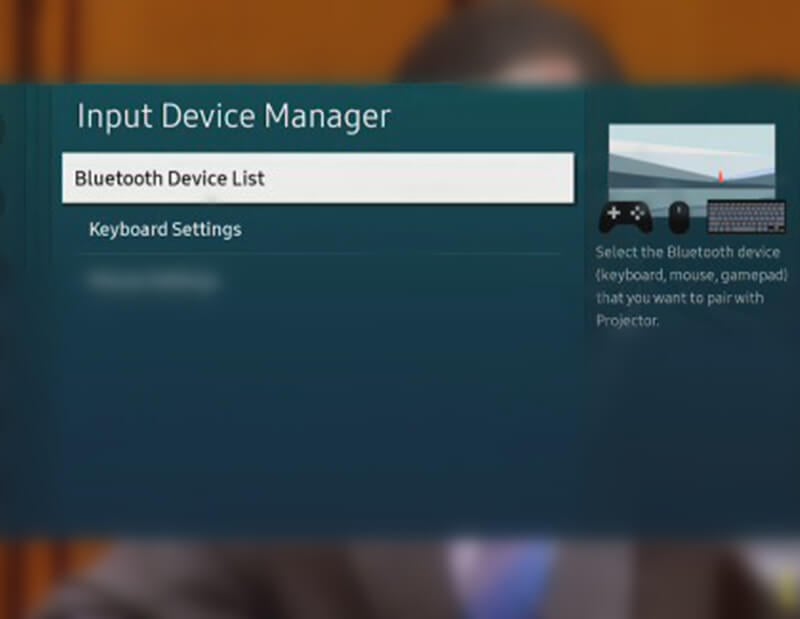 3. Select Bluetooth Device List, and then select your Bluetooth keyboard. Follow any on-screen instructions to connect to it.
4. Then, navigate back to the Input Device Manager menu, and select Keyboard Settings to adjust your preferences. For instance, you can change the keyboard's language.

Related Posts
Samsung The Freestyle Game console Connection Method
How to Connect Samsung The Freestyle to Soundbar or Speaker?
Samsung The Freestyle Image Setting and Adjustment Guide
Samsung The Freestyle Projector Factory Reset Guide
Samsung The Freestyle Amazon Alexa Voice Control Wake-up and Setting Guide